September 21, 2013 – Archives/Pod Casts       Hour 1 –    Hour 2 –    Hour 3
Hour 1:  Jay Richards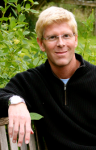 Joining Amerika Now during the first hour is Jay Richards, Ph.D., who will be discussing his new book, Infiltrated:  How to Stop the Insiders and Activists Who Are Exploiting the Financial Crisis to Control Our Lives and Our Fortunes.
There's a new wave of financial reformers who have infiltrated our public institutions and the public needs to be warned of this growing army of self-proclaimed activists, philanthropists, and politicians says Jay Richards.  In his explosive new book, Richards divulges what every American needs to know about the war on free enterprise and freedom itself.
It's been five years since the 2008 financial crisis and Jay Richards wants to know who is reforming the reformers.  Richards, a philosopher with a special focus on politics and economics, casts a wide net to capture the true causes of the crisis that began in earnest in September 2008, as well as solutions to prevent another meltdown.
Richards asserts that the government bailout and subsequent drama helped establish a belief among media and the public that the greedy actions of big banks caused the crisis.  "That false understanding provided the motivation for passing the Dodd-Frank Act, which supporters claimed would prevent a future financial crisis," says Richards.  "But the facts show otherwise–and the truth is far more insidious."
Tune in to find out who the real players are and how the reforms instituted after the crisis actually created and nurtured a network of individuals in government, private industry, the media, philanthropy, and the nonprofit sector that is setting up the nation for a future crisis that will dwarf the calamity of 2008.
Jay Richards is the author of Infiltrated as well as the New York Times bestselling co-author of Indivisible and author of Money, Greed, and God:  Why Capitalism Is the Solution and Not the Problem, for which he received a Templeton Enterprise Award in 2010.  Dr. Richards is a Distinguished Fellow at the Institute for Faith, Work & Economics in McLean, Virginia, and a Senior Fellow at the Seattle-based Discovery Institute, where he has been Director of its Center on Wealth, Poverty, and Morality.  Among his past affiliations are Contributing Editor of The American at the American Enterprise Institute,  Visiting Fellow at the Heritage Foundation, and Research Fellow and Director of Acton Media at the Acton Institute.
Jay also has served as executive producer of several television documentaries including The Call of the Entrepreneur and The Birth of Freedom.  His articles and essays have been published in a wide variety of publications including The Harvard Business Review, Washington Post, Wall Street Journal, Huffington Post and many more.  In addition, he's an experienced public speaker, appearing on hundreds of radio and television programs.
NO CALLS PLEASE AS THIS SEGMENT WAS PRERECORDED.
Hour 2:  Deborah Tavares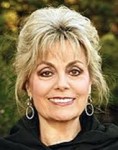 Private investigative researcher Deborah Tavares joins the show during the second hour to discuss all the latest breaking news you need to know.
Deborah has researched such topics as smart meters, geoengineering, nanotechnology, and even the lies put forth by the mainstream media to cover up the illnesses and deaths caused by these different programs.
Deborah says, "We MUST live in right conduct and do the right thing…We CANNOT be silent anymore…WE ARE THE MEDIA!"
During tonight's discussion, Deborah will be discussing critical world events and actions against humanity.  She'll also be talking about some of the ways depopulation may occur and how some of the things we are exposed to may be used against us as weapons.
If you'd like more information about Deborah Tavares, please website her website at www.stopthecrime.net.
PLEASE CALL  800-259-5791  TO SPEAK WITH DEBORAH TAVARES.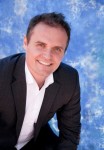 Entrepreneur, nationally-recognized speaker, and wealth mentor Jack Bosch joins the show during the final hour to discuss his new book, Forever Cash:  Break the Earn-Spend Cycle, Take Charge of Your Life; Build Everlasting Wealth.
If you're looking to retire younger or seek a fresh approach to achieving financial freedom, you'll need to adapt a new philosophy, change your attitude towards money, and make changes in how you spend, save, and invest.
In his new book, Forever Cash, Jack Bosch reveals the principles, methods, and tactics he used to optimize his own wealth-building.  The book also reveals how ordinary individuals can grow their assets even while still at a 9 to 5 job.
Jack Bosch became a millionaire before the age of 35 and has been training tens of thousands of entrepreneurs around the world on how they can view wealth differently and create their own model for living out their financial goals.
Bosch, 43, is an entrepreneur, nationally-recognized speaker, and a wealth mentor. The German immigrant earned his riches through real estate investments and online businesses.  He left his job after a corporate downturn, in search for financial security and the American Dream.  Within 18 months, he reached his goal by developing and implementing his "Forever Cash" financial philosophy.
Tonight Jack will spell out how to embrace a new vision in order to achieve wealth and financial freedom.
For the past decade, Jack Bosch has served as the President of Orbit Investments, LLC. For the last five years his investment trainings and educational seminars have informed participants on the fundamental secrets to creating and maintaining lasting wealth outside of the traditional 9 to 5 working world.  His strategies for achieving life abundance are shared in workshops entitled The Land Profit Generator, The Hidden Tax Sale Cash System, and Tax Sale Guides.
Bosch earned a college degree in Business at the University of Stuttgart in Germany.  He also earned an MBA equivalent at Germany's University of Mannheim and a Master's in Business Administration from Western Illinois University.
Jack Bosch worked for five years at Siebel Systems as a CRM system implementation consultant and business analyst before leaving the corporate world in 2003.
He is married and has a daughter, 6.  They live in Phoenix, Arizona.
For more information, please consult: www.JackBosch.com and www.ForeverCash.com.
PLEASE CALL  800-259-5791  TO SPEAK WITH JACK BOSCH.
Share this post...