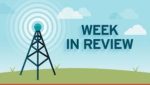 (1) THE WEEK IN REVIEW – A Discussion with John J. Higgins and Barb Adams
(2) Shawn Otto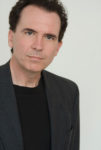 Joining the show during the second hour is award-winning science advocate, writer, teacher, speaker and co-founder of ScienceDebate.org and the producer of the first U.S. Presidential Science Debates, Shawn Otto. Shawn will be discussing his latest book, The War on Science: Who's Waging It, Why It Matters, What We Can Do About It.
At the time when we need it most, science is being attacked in a vast, well-funded, three-front war: the identity politics war, the ideological war, and the industrial war—and journalists are standing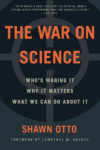 by and letting it happen, seemingly incapable of intellectually defending democracy. The result is an unprecedented erosion of thought and a decline in freedom in modern democracies as voters, policymakers, and justices ignore evidence and base policy decisions on the demands of the most strident voices. The War on Science explores the complex relationship of science and democracy, shows why, how, and by whom science and reason are under attack, and lays out several battle plans readers, journalists, politicians, and scientists can do to take democracy back.
Shawn Lawrence Otto is the organizer and producer of the last two U.S. presidential science debates, in 2008 and 2012, between President Barack Obama and his opponents John McCain and Mitt Romney.  He is recipient of the National Distinguished Public Service Award from the IEEE-USA, the world's largest professional technology society, for "taking the lead in elevating science and technology in America's public dialogue."
Otto is also the award-winning screenwriter and co-producer of the Academy-Award-nominated House of Sand and Fog, starring Ben Kingsley and Jennifer Connelly.
In addition to his science advocacy and film work, Otto is the award-winning novelist of Sins of Our Fathers, a finalist for the LA Times Book Prize and winner of the NE Minnesota Book Award, of the non-fiction book Fool Me Twice: Fighting the Assault on Science in America, winner of the 2012 Minnesota Book Award, and is editor of the collection Writers United for All Families.
Otto is a frequent national and international public speaker and was the keynote speaker at the 2009 Nobel conference and a "warm-up act" in the run-up to the 2012 Denver U.S. presidential debate. He is a frequent guest on NPR's Talk of The Nation:  Science Friday and in other media.
Otto is also a frequent writer, panelist and public speaker on film, writing, politics, and science.  He has appeared on NPR, PBS, CBS, FOX, NBC, ABC, MSNBC, BBC, and international media.  He has written for and/or been featured in numerous publications, including Salon.com, Rolling Stone, Science, Huffington Post, Scientific American, New Scientist, Issues in Science, Technology, and MinnPost.com.
As an artist, Otto is winner of a Sloan Foundation Fellowship, a McKnight Foundation Fellowship, and is a PEN Center USA finalist. His film, House of Sand and Fog, was nominated for three Academy Awards.
Otto is a past board chair of the Loft Literary Center, America's leading independent literary center, and is the architect of their online learning program. He is married to Minnesota State Auditor Rebecca Otto, manager of her political campaigns, and lives in a wind- and solar-powered geothermal green home he designed and they built with their own hands.
For more information, visit: http://www.shawnotto.com.
(3) Paul Davids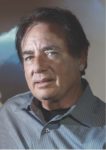 Award-winning Hollywood writer, director, and producer Paul Davids joins the show during the third hour to discuss his and co-author Gary E. Schwartz's book, An Atheist in Heaven: The Ultimate Evidence for Life and Death?
What happens when a steadfast atheist dies and discovers he was wrong about life after death?
Although he was a world famous futurist and a pioneering promoter of science fiction books and films, Forrest J. Ackerman never believed in an afterlife of the soul, the spirit, or the mind; nonetheless, he promised a few respected colleagues that if it were to turn out that he was mistaken (which he sincerely doubted), then if it were possible he would try to send messages from the beyond.
Hardened to the realities of a life as a Hollywood producer and director, Paul Davids was dumbfounded when he realized his deceased friend and mentor, Forrest J. Ackerman, was attempting to contact him.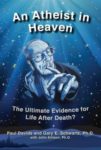 Davids will discuss why Forrest J. Ackerman's spirit would contact him, his eight years of incidents that have occurred since Ackerman died, how he teamed up with Schwartz, and why he believes scientists should open the door on investigating life after death.
Paul Davids is an author, artist, and director who has produced films that include Marilyn Monroe Declassified (2016), NBCUniversal's Jesus in India (2007), The Sci-Fi Boys (2006)(2006) in addition to Showtime's Roswell (1994). He co-authored six books of the Star Wars saga with his wife, Hollace Davids, for Lucasfilm.
Davids is a Princeton Psychology graduate. His uncanny experiences of phenomena related to Mr. Ackerman are the subject of the film, The Life After Death Project (2013).
For more information, visit http://anatheistinheaven.com.
Share this post...