October 26, 2013 – Archives/Pod Casts         Hour 1 –    Hour 2 –    Hour 3
Hour 1:  BJ Barretta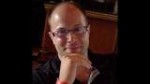 Joining Amerika Now during the first hour of this year's annual Halloween show is filmmaker and producer BJ Barretta who will be discussing his film, Surviving Death:  The Paranormal Debate.
Soul… consciousness… what happens when we die? Is exploring the afterlife the purview of science, faith, or reality TV? Do we have the ability to know what lies beyond or the capacity to understand? And should we even dare?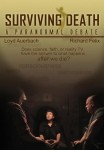 BJ's film, Surviving Death:  The Paranormal Debate asks those questions. The film is currently available on iTunes and Amazon and has already been shown on PBS member stations and screened in New York and Washington, D.C.  The film features renowned parapsychologist Loyd Auerbach and The Travel Channel's Most Haunted's Richard Felix among others, and is executive produced by Lisa Barretta.
Filmed during an actual ghost hunt at Philadelphia's famed Eastern State Penitentiary, the film's eerie setting sets the stage for both paranormal experiences and the debate regarding death, consciousness, and psychic ability.
VIEW TRAILER HERE:
BJ Barretta is currently an Associate Producer and Producer/Editor with Discovery Communications.  Previous titles include Adjunct Professor of History of Film and Animation at Northern Virginia Community College as well as being an Editor for CBS News, Washington, DC, Bureau.  In addition to his documentary Surviving Death:  The Paranormal Debate, BJ assembled internationally known talent for Discovery, A&E, SyFy, and the History Channel as well as for Oprah, The View, Larry King Live, CBS Late Show, Unsolved Mysteries, and The Ghost Whisperer.
BJ holds an M.A. in Film and TV Producing from American University and a B.A. in Political Science, with a minor in Film/Video Studies, from Loyola University, Baltimore, Maryland.
For more information, please visit http://www.survivingdeathdebate.com.
PLEASE CALL  800-259-5791  TO SPEAK WITH BJ BARRETTA.
Hour 2:  Jim Harold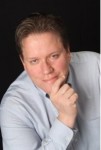 Joining the show during the second hour of tonight's Halloween spook-tacular is America's most popular paranormal pod cast host, Jim Harold, who will be sharing some spine-tingling tales from his latest book, True Ghost Stories:  Jim Harold's Campfire 2.
It's almost Halloween and ghost stories, especially those told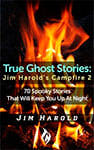 'round the campfire, are one of the treats of the season.  Jim Harold knows how to deliver!  His latest book follows on the heels of last year's bestselling Jim Harold's Campfire:  True Ghost Stories, and is sure to keep you entertained while scaring you out of your skin!
Join in the fun tonight as Jim shares some of the frightfully nightmarish tales from his latest book.
In 2005, Jim created The Paranormal Podcast.  After over a decade of working on the business side of media, Jim decided it was time to dust off his broadcast training and step back behind the mic.  A life-long interest in the paranormal, combined with his love of broadcasting and technology, resulted in some the most successful pod casts of their type to date.  Jim has worked in radio, business-to-business media, and has written, hosted and produced award-winning video programming over the course of his career.
Jim holds a Master's Degree in Applied Communication Theory and Methodology and is accredited as a Certified Digital Media Consultant by the Radio Advertising Bureau.  Jim has also had the opportunity to teach at the university level.
Jim's free pod casts are regularly among the top pod casts on iTunes in their respective categories, competing with mainstream media publishers such as NPR and many others.   Jim lives in Ohio with his fantastic wife and (two) daughters. He is incredibly thankful for them and his loyal audience.
Jim won't dress up in alien costumes and doesn't plan on buying that $19.99 Super Official Ghost Detector off of late night TV, but believes there is more to life than what meets the eye.
If you'd like more information about Jim Harold, please visit his website at http://www.jimharold.com.
PLEASE CALL  800-259-5791  TO SPEAK WITH JIM HAROLD.
Hour 3:  Karen Richards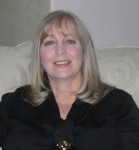 Psychic and medium Karen Richards joins the show during the final hour to share her insights as a spiritual coach as well as her experiences as a psychic/medium and paranormal investigator.
It's almost Halloween, and if you're like most people, you're busy readying costumes for your children for trick or treat or perhaps are readying for a party for yourself.  Halloween for most people is a lot of fun.  But Halloween also serves another purpose.  It allows us to face our fears about the unknown…especially those fears and anxieties we may have about death.  Is there an afterlife, what about reincarnation, and are ghosts real?
Karen Richards is a lifelong psychic and medium.  In addition, she does spiritual coaching, performs house clearings and blessings, Reiki healing sessions, and leads a paranormal investigation group known as In-Sight Paranormal, which serves the Front Range area of Colorado.  Additionally, Karen is a staff writer for Bella Spark Magazine, a holistic living publication.
If you'd like more information about Karen Richards, please visit her website http://themediumnextdoor.com.
NO PHONE CALLS PLEASE, THIS SEGMENT WAS PRERECORDED.
Share this post...