Hour 1 – John J. Higgins and Barb Adams, A New Day (for Congress and America) Dawns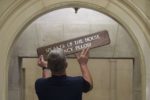 A historically diverse freshman class signaled the beginning  of the 116th Congress this week as Nancy Pelosi returned to the House Speaker's post.  Pelosi opened by stating U.S. voters "demanded a new dawn" with the November mid-term elections that swept the Democrats to a House Majority in hopes of returning checks and balances to a system severely out of balance for the past two years.
In this time of stark political division, where battle lines are drawn not only between parties but within the parties themselves, the 116th Congress will face some tough issues immediately, including the government shutdown.
As the showdown over the shutdown drags on and Trump continues to hold America hostage, one must wonder, where is the "real" Republican Party in all of this?
JOIN Barb and John as they discuss A New Day Dawns.
Hour 2 – Dr. Dravon James, Freedom is Your Birthright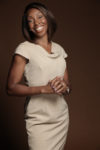 Joining the show during the second hour is author, motivational speaker, and Founder of Everyday Peace, Dr. Dravon  James. Dr. James will be discussing Freedom is Your Birthright, the first book of her 5-part Stepping Stones Series.
For every question you have about creating the life of your dreams, the answer lies within you.  The power to achieve the next level of greatness lies within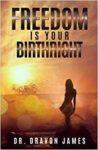 you.  So what is the secret to unleashing this amazing potential? It isn't really a secret at all.  It's a practical process that takes into full account how we humans achieve self-mastery.  Freedom is Your Birthright is a small, bite-size book, the first step in the 5-part Stepping Stone Series.  This book will teach you how to attain internal freedom, an essential ingredient on your exciting journey to Every Day Peace.
Dr. Dravon James is the founder of Everyday Peace and a motivational speaker whose goal is to educate, empower, and inspire others to build the life of their dreams no matter what shows up in their lives–good, bad, or otherwise.
Dravon has faced what many would consider insurmountable odds for creating a dream life, but she has discovered that it's not where you start from or what happens in your life that determines how far you'll go. Her journey began in poverty on the South Side of Chicago. She went on to earn a doctorate degree in pharmacy from Creighton University, endured a very difficult marriage, many failed pregnancies, career turmoil and health challenges. Through it all, she knew she possessed the power within her to not only create her own dream life, but to help others along the way. She is now the happy mother of two teenagers, a successful pharmacist, and an actress. Since she was a young girl, Dravon dreamt of a life on the stage. Today, her career credits include a recurring role on HBO's acclaimed "The Wire," many stage plays, and independent films.
In 2002, Dravon began incorporating her personal development stories into her professional healthcare lectures at hospitals, long-term care facilities, and senior centers. Her journey and teachings resonated with her audiences, and it became apparent that many people were more interested in the Everyday Peace component of her talks than the pharmaceuticals. She was even invited to be the keynote speaker on Everyday Peace at one of the senior center's annual staff appreciation events.
Today, Dravon continues to inspire and teach what she knows to be the most effective tool for transforming, creating, and building a spectacular life—tapping into Everyday Peace. Her client list includes the University of the District of Columbia, New Hope World Ministries, Today's Care Adult Daycare, Stadium Place, and Next Chapter online radio. Dravon is also the host of "Everyday Peace" on Unity Online Radio.
For more information, visit www.DrDravonJames.com.
Hour 3 (Rebroadcast) – Robert Levey, Risk: A Tale of Wall Street
Share this post...