April 11, 2015 – Archives/Pod Casts      Hour 1    –    Hour 2    –    Hour 3
Hour 1:  OPEN DISCUSSION with John J. Higgins and Barb Adams – Practical Solutions for Rebuilding America
CALL  800-259-5791 TO JOIN THE DISCUSSION!

Deteriorating infrastructures, the economy, crime and violence, corruption, the ever-widening gap between rich and poor–these are only a few of the problems facing present-day America.  America needs direction, but too often, people are overwhelmed by focusing on the problems instead of pulling together to find solutions.
What will it take to change the tide of fear and negativity to empowerment and positive motion forward?
John and Barb will discuss some practical solutions for uniting this country as well as how to begin rebuilding a stronger America.  Some of the issues they'll discuss will include holding politicians accountable and keeping them focused on the real issues; America's economy and the national debt;  fixing our deteriorating infrastructure; corporation corruption; tax reform; Social Security; crime and violence and the breakdown of ethics and morals in society; education; race relations; jobs creation, and affordable housing among others.
Join Barb Adams and John J. Higgins as they discuss Practical Solutions for Rebuilding America.
CALL  800-259-5791  TO JOIN THE DISCUSSION!
Hour 2:  Amythyst Raine-Hatayama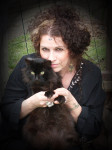 Joining Amerika Now during the second hour is author and spiritual feminist, Amythyst Raine-Hatayama, who will be discussing her newest book, The Spiritual Feminist, due out this month.
The Spiritual Feminist explores the Goddess as Feminist, empowering today's modern woman through the Goddess,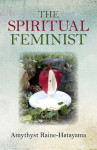 connecting her to ancient matriarchal divinity and spiritual practices which invoke this energy. It embraces the essence of womanhood in its entirety through mental, physical, and spiritual affirmations, connecting personal energy and lives through the four elements—Earth, Air, Water, and Fire, with affirmations and invocations.
In addition to The Spiritual Feminist, Amythyst is the author of  The Gray Witch's Grimoire and Tarot for Grownups. She's also the creator of the popular pagan website The Witch's Corner.
Amythyst Raine-Hatayama is an author and spiritual feminist, wife and mother, witch and tarot reader. She writes books on witchcraft, the tarot, and Feminine Spirituality (published by Labyrinth House, Moon Books, and Dodona Books).  She also describes herself as "an avid blogger, pagan activist, chocoholic, and crazy cat lady."
For more information, visit ladyamythyst.com.
CALL  800-259-5791  TO SPEAK WITH AMYTHYST.
Hour 3:  Jerzy Gregorak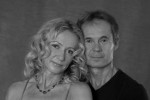 Joining the show during the final hour is world weightlifting champion and author, Jerzy Gregorak, who will be discussing the book he and his wife co-authored entitled, The Happy Body:  The Simple Science of Nutrition, Exercise, and Relaxation.
Do you want to lose weight, reverse serious health conditions, slow down the aging process, and regain youthfulness?
The same principles that work for athletes also work for ordinary people of all ages. Athletes, of course, have coaches, but everyone else must be his or her own coach. The Happy Body program teaches you all you need to know to be your own coach. The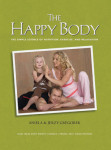 program was designed to make the benefits of Olympic weightlifting accessible to the general population. It eliminates the complex and dangerous elements of weightlifting while establishing concrete standards as attainable goals of youthfulness for everyone. The Happy Body program will help you to restore the flexibility, ideal body weight, and posture you had as a young child, and to be leaner, stronger, and faster than you have ever been. In essence, The Happy Body program will not only make you as youthful as you were at twenty, but it will be the twenty as you would have been if you had followed the program at that age.
Aniela and Jerzy Gregorek are world weightlifting champions and founders and head coaches of the UCLA weightlifting team. They own a successful fitness coaching practice in LA, and are the authors of The Happy Body: The Simple Science of Nutrition, Exercise, and Relaxation, winner of six national and international awards in the category of health and fitness books, and a companion DVD set, The Happy Body Exercise Program, which demonstrates how to do each exercise correctly, at every progressive level.
For more information, visit http://thehappybody.com.
NO CALLS, THIS SEGMENT WAS PRERECORDED.
Share this post...