October 17, 2015 – Archives/Pod Casts   Hour 1 – Hour 2 – Hour 3
Hour 1:  OPEN DISCUSSION on Our Political System is Failing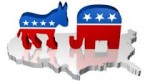 While many people are of the consensus that our two-party system is dangerously broken, all too many within the system remain steadfast in believing that "we've seen this before" and that "this too shall pass."
In theory, there are good reasons to be skeptical of those who portend "doom." Throughout our nation's history, the U.S. has overcome political dysfunction numerous times, with our political system self-correcting and adapting to changing times. But there seems to be something "different" from the past, with the well-being of our nation a legitimate matter of great concern.
The two parties in our system are about as polarized as any time in history, with the result being Congress has ceased operating as an effective legislative body. Political ideologies that split the parties have resulted in more candidates who tend to represent extremes. Economic and political inequality are based in real increases in the concentration of wealth and opportunities for influence.
There appears to be no easy way out of the mess we're in, but until we learn to work together, things won't be getting better anytime soon.
JOIN BARB and JOHN as they discuss Our Political System is Failing.
Hour 2:  William R. Forstchen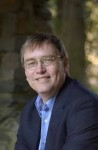 Joining the show during the second hour is New York Times bestselling author William R. Forstchen, who will be discussing One Year After:  A Novel, the sequel to his hit novel, One Second After.
Months before publication, One Second After was cited on the floor of Congress as a book all Americans should read. Hundreds of thousands have read the tale, and One Year After is the thrilling follow-up to that smash hit.
One Year After picks up two years after the detonation of nuclear

weapons above the U.S. brought this country to its knees. After suffering starvation, war, and countless deaths, survivors are beginning to piece back technologies they had once taken for granted. They cling to hope a new national government is finally emerging.
Then comes word that most of the young men and women are to be drafted into an "Army of National Recovery." When a town administrator protests the draft, he's offered a deal:  leave town and enter national service and the draft will be reduced. But the brutal suppression of a neighboring community under its new federal administrator and the troops accompanying him suggests all is not as it should be with this burgeoning government.
William R. Forstchen is the New York Times bestselling author of One Second After (which spent four weeks at #11 on the NYT bestsellers list for the hardcover edition) among numerous other books in diverse subjects ranging from history to science fiction. He also collaborates on New York Times bestselling novels with Newt Gingrich. Forstchen holds a Ph.D. in history from Purdue University, with specializations in military history and the history of technology. He is currently a faculty fellow and professor of history at Montreat College, near Asheville, North Carolina.
The film rights to One Second After have already been optioned by Warner Brothers.
Learn more at http://onesecondafter.com.
Hour 3:  Stefan Verstappen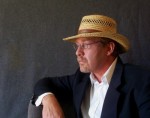 Author, speaker, martial arts expert and artist, Stefan Verstappen returns to the show to discuss his ongoing installation, Tri-Monic:  The Hidden Message of the Pyramids.
Tri-Monic is the latest interactive, multi-sensory art installation by Toronto artist and author, Stefan Verstappen. It was selected by the curatorial committee to be exhibited at this year's Nuit Blanche Arts Festival, October 2015.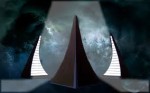 Looking like an alien artifact and an ancient occult ritual, Tri-Monic requires viewers to stand in the middle of the three, 12-foot black pyramids and sing or play an instrument. When they do so, the pyramids respond, creating harmony and a spiritual experience.
Stefan believes many of our leaders have lost touch with reality, and he hopes Tri-Monic will help reawaken humanity's creativity.
For more information, visit  http://chinastrategies.com/tri-monic.
Share this post...