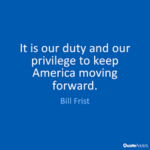 (1) John J. Higgins & Barb Adams – America Moving Forward
While the edicts are rapidly flying out of the White White, we, as citizens, must not lose sight of the bigger picture for our nation and for ourselves. While many in the new administration wish to turn back the clock to a supposed "better time" (as yet undetermined) and "Make America Great Again" (what exactly was it that we lost and what is the "something" that would make it great again?) – the reality is we can't go back. We are a part of a larger global community and must learn to cooperate and compete at that level.  We must operate within the realm of reality.
We need unity now more than ever. In this age of extreme rhetoric and divisiveness, we must remember that we are more than political parties or identities. We must remember we are all Americans and must work together in cooperation for the greater good of this nation and for all of us.  Cooperation arises from mutual necessity and even when ideologies do not align, our necessity for change must.
JOIN Barb and John as they discuss America Moving Forward.
(2) Dr. Rovenia M. Brock, Ph.D.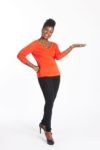 Joining the show during the second hour is award-winning health journalist and television personality Dr. Rovenia Brock, Ph.D. Dr. Brock will be discussing her book, Lose Your Final 15: Eat 15 Servings a Day, Lose 15 Pounds At a Time.
The CDC reports that more than two-thirds of American adults are overweight or obese. Emotional eating is much to blame:  three-quarters of our food choices are driven by emotional rather than physical hunger.
Health journalist and leading nutrition coach, Dr. Rovenia Brock, Ph.D., popularly known as Dr. Ro, has used her decades of experience as a nutrition educator to address food cravings and emotional eating in her Final 15 Plan for weight loss. Her plan has helped more than a half-million Americans lose over 5 million pounds on The Dr. Oz Show.
If you're tired of diet plans that leave you hungry and you're ready to ditch the juice cleanse, then listen in as Dr. Ro discusses how you can lose 15 pounds by eating 15 servings a day.
Dr. Ro is the nutrition coach who helped Sherri Shepard of The View lose more than 40 pounds and viewers of Dr. Oz shed more than 5 million pounds. She'll help you learn how to identify foods by their real serving size all the while keeping you satisfied and on track with your weight loss.  Dr. Ro will discuss how to fight back the obesity epidemic by eating the elephant in small bites; how losing a few pounds at a time is motivation for achieving weight loss goals; easy tricks to identify real portions; time-saving workouts for any fitness level, and why 15 minutes of mindfulness practice combats emotional eating.
Dr. Rovenia M. Brock, Ph.D., is an award-winning health journalist and TV personality known for her easy-to-apply diet, fitness, and health tips for people of all ages. A leading nutritionist for two decades, she served as nutrition coach on The View. In addition, she's been featured in O Magazine, Self, Ebony, Essence, The Dallas Morning News, Memphis Commercial Appeal, and was recently named one of More magazine's top five nutritionists. She holds a Ph.D. in Nutritional Sciences from Howard University and is the author of Dr. Ro's Ten Secrets to Livin' Healthy.
For more information, visit https://everythingro.com.
(3) Dr. Georgina Cannon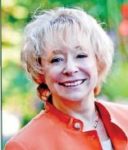 Award-winning consulting clinical hypnotist, relationship coach, author, and lecturer Dr. Georgina Cannon joins the show during the third hour to discuss her latest book, The Third Circle Protocol: How to Relate to Yourself and Others in a Healthy, Vibrant, Evolving Way – Always and All-Ways.
What do you mean you've given up on dating, or trying to get along with the boss or having your in-laws like you? Trying to get along with the ex for the kids' sake? Are you wishing you could understand your teen better?
Relationships are everywhere, invited or not. Relationships give our lives meaning.  In her new book, The Third Circle Protocol, Dr. Georgina Cannon helps make all relationships effective and pleasurable.  She'll help you understand the missing portion for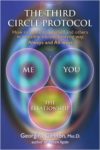 successful relationships that you were never taught. Now it's possible to achieve successful relationships on all levels, in all aspects of your life. Using, as a basis, the tool developed for clients for over 20 years in the author's clinic, The Third Circle Protocol gives the understanding and offers the process to live a life of satisfying, loving, and effective relationships without guilt or angst. Georgina will help you learn how to feel comfortable and flourish in the relationship with self and others.
Dr. Georgina Cannon is an award-winning consulting clinical hypnotist, relationship coach, author, and lecturer at the University of Toronto. Recognized as the "public face" of hypnosis in Canada and a respected member of the mainstream health community. Dr. Cannon is a frequent media guest, and her work and views have gained her prominence as a frequent source for news and feature  articles on hypnosis and alternative therapies.
For more information, visit http://georginacannon.com.
Share this post...