September 26, 2015 – Archives/Pod Casts  Hour 1 – Hour 2 – Hour 3
Hour 1:  OPEN DISCUSSION on The Problem with Political Parties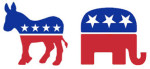 From gridlock to single-digit Congressional approval ratings, America's political system has never been so polarized or ineffective.
America's political parties have become much more candidate-centric and platform oriented, with "…implications for two of the core functions that parties perform in a democracy." (http://mischiefsoffaction.com/2015/04/whats-wrong-with-our-political-parties.html)
The first function is for parties to prepare potential candidates for office. The second is for parties to engage citizens in politics. Both parties have fallen short on both of these functions. On the Republican side, most of the candidates are already bought and paid for by billionaire businessmen hoping to get what they want:  corporate tax cuts, tax reforms favoring the wealthy, and financial deregulation. The Democratic Party also has many of the same realities in regards to money, while also appearing more vulnerable to the candidate-centric model.
As to the second function, engaging citizens in politics, both parties fall short. Our current political system favors candidates who are "big" personalities with professional campaigns (money intensive), which excludes people from the lower-or-middle socioeconomic levels.
Additionally, our two-party system has encouraged polarization. As in sports, voters become aligned with their "team" (political party), detesting the opposition at all costs. Unfortunately, the reality is that both parties are two sides of the same coin, often controlled by corporations that provide the funding for election campaigns.
JOIN Barb and John as they discuss The Problem with Political Parties
Hour 2:  Dr. Johnny Lops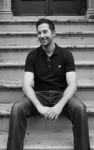 Joining Amerika Now during the second hour is author and psychiatrist, Dr. Johnny Lops, who will be discussing his book, Reinvent Yourself:  Essential Tools from a Brooklyn Psychiatrist Who Has Seen It All.
In this era of overachievers and self-starters, few obstacles are as crippling as anger, self doubt, and anxiety. From professional athletes to young children, our drive to succeed is often squashed by feelings of inadequacy and rage. Such negative thoughts take a huge toll on our well-being.
In Reinvent Yourself, Dr. Johnny Lops shows how to conquer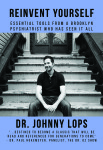 toxic negativity. A board-certified practicing psychiatrist for adults, adolescents and children, Dr. Lops is also the former team psychiatrist for the Brooklyn Nets, a professional actor, and avid marathoner. He mines his own rich experiences to illustrate the book's eleven practical skills.
Dr. Lops will discuss how negative assumptions work against our best interests; how anxieties rob us of time to pursue success; why being "nice" can trigger depression; how social media corrupts the nature of healthy friendships; how to use sensory tools to distract ourselves from experiencing anger; and the seven critical Executive Functioning (EF) skills we need to succeed.
Dr. Johnny Lops received his medical degree from the Philadelphia College of Osteopathic Medicine. Born and raised in Brooklyn, Lops completed his adult psychiatry residency training, and a fellowship in child and adolescent psychiatry, at the Hofstra North Shore-Long Island Jewish School of Medicine. The team psychiatrist for the Brooklyn Nets from 2012 to 2015, he is currently a clinical instructor of psychiatry fo the Maimonides Medical Center Psychiatry residency Program and an assistant professor of psychiatry at the New York College of Osteopathic Medicine. An accomplished actor and film producer, Lops has starred in numerous stage productions (including The Elephant Man in New York's Joyce Theater), as well as major television advertising campaigns for Sprite, Bud Light, and the New York Knicks.
For more information, visit http://www.drjohnnylops.com
Hour 3:  Ken Goldstein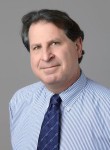 Technology executive and bestselling author Ken Goldstein joins the show during the final hour to discuss his newly-released book, Endless Encores:  Repeating Success Through People, Products, and Profits.
Success is something we all hope to achieve, but it's not just a one-time act. As difficult as it is to have your first big success, most people find it exponentially harder to repeat success. So many of us, after "bringing the crowd to its feet," worry that we're going to get booed off the stage with our next venture. Is there a way to avoid this situation, to have multiple hits and "endless encores?"
Ken Goldstein will discuss how to repeat success by concentrating on three essentials–people, products, and profits–in that order. He'll also talk about the power of chance meetings, resilience, and reinvention–the process of getting comfortable with the uncomfortable–as well as why we need to focus relentlessly on the extraordinary.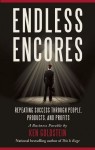 Written as a novel, Endless Encores is a business guide in disguise, condensing Ken's life-long learning into an affecting and instructive parable.
Ken Goldstein advises start-ups and established corporations in technology, entertainment, media, and e-commerce. His current focus includes Thrift Books LLC, the largest online seller of used books in North America, and The Good Men Project, a fast-growing content site offering perspectives on social issues in the 21st century. In addition, Ken publishes the business blog, CorporateIntel.us and speaks frequently on the topics of creativity, innovation, and high performance teamwork.
Previously Ken served as CEO and Chairman of the Board of SHOP.com and was Executive Vice President and Managing Director of Disney Online and Vice President of entertainment at Broderbund Software. Earlier in his career he worked as a designer/producer at Philips Interactive Media and Cinemaware Corporation, and for several years as a screenwriter and television executive.
Ken is active in local government and children's welfare issues. He has served on the boards of Hathaway-Sycamore Child and Family Services, the Make-A-Wish Foundation of Greater Los Angeles, and Full Circle Programs. He received his B.A. from Yale University.
His first book, This is Rage:  A Novel of Silicon Valley and Other Madness, published by The Story Plant in 2013, is currently in stage production.
For more information, visit http://kengoldsteinauthor.com.
Share this post...