Hour 1 – John J. Higgins and Barb Adams, From SOTU to Climate Change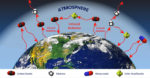 JOIN Barb and John as they discuss this week's top news stories from the SOTU to blackface to the Green New Deal and climate change.
Hour 2 – Darlene Corbett, Stop Depriving the World of You: A Guide for Getting Unstuck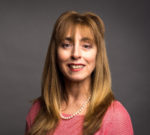 Joining the show during the second hour is author, professional speaker, and success coach, Darlene Corbett. Darlene will be discussing her book, Stop Depriving the World of You: A Guide for Getting Unstuck.
Do you believe everyone is capable of getting "unstuck?" Do you recognize your own uniqueness? Do you wonder if you have abilities which may lie deep within? If you don't, listen in, because you will be convinced otherwise!
Stop Depriving the World of You simply and creatively provides exercises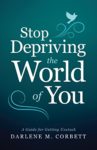 to help you begin the journey of self-discovery, putting you in contact with your own unique talents and gifts. In addition, the D.R.E.A.M. technique will help you delve deeper into your inner being and explore uncharted territories.  By using the tools offered in this book and the seven tips for getting "Unstuck" Darlene will discuss, you will be pleasantly surprised by what you might uncover.
With thirty years of experience, Darlene Corbett has not only helped people "refurbish their home but has assisted them in rebuilding the foundation."  You will find her enthusiasm and belief in the possibilities to be infectious. Open yourself to a new way of thinking and create pathways toward change and fulfillment you may never have thought possible.
Darlene Corbett is a Professional Speaker, Author and Licensed Therapist/Coach. Her expertise is helping people get "Unstuck." Darlene is a high-content speaker with an engaging style. Audiences leave with much enthusiasm and the tools to begin the process of getting unstuck. She believes it is a privilege to be able to serve people one-on-one as well as to a larger audience.
Darlene has been in the people business for over 30 years and has been a featured expert for WiseWorks/Knoxville News Sentinel and Thriveworks. Because of her wealth of experience which she feels honored to have acquired, Darlene decided to begin writing, and many of her blogs can be found on DarleneCorbett.com, LinkedIn and Thrive Global. During the last year, Darlene became a regular contributor to Sixty and Me. Penning these articles set the stage for her book, Stop Depriving the World of You. Darlene is eager to complete her next guide to help people continue their journey of getting unstuck.
For more information, visit https://DarleneCorbett.com.
Hour 3 (Rebroadcast) – Dan Addair, Innocence Lost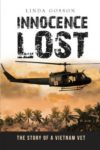 Share this post...