June 22, 2013 – Archives/Pod Casts                  Hour 1 –    Hour 2 –    Hour 3
Hour 1:  Kathleen Marden (left)  & Denise Stoner (right)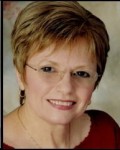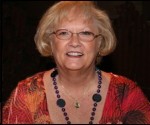 Joining Amerika Now during the first hour of the show are authors and alien abduction researchers Kathleen Marden and Denise Stoner to discuss their book, The Alien Abduction Files:  The Most Startling Cases of Human-Alien Contact Ever Reported.
"The topic of alien abduction is complex and controversial.  The Alien Abduction Files comes closer than others, bringing clarity to the haze of controversy." – Stanton T. Friedman, Nuclear Physicist and author of Flying Saucers and Science.
Long-established investigators and media experts in the field of alien abduction, Marden and Stoner have produced a ground-breaking book in which they lay out little-known details of alien experimental procedures, theoretical science that explains alien technology, messages conveyed by the ETs to abductees, vulnerabilities and benefits of living life as an abductee, and evidence that alien phenomena are real.
One of the more hair-raising case studies documented involves two women who, separated by thousands of miles, tell common stories of their abductions, both supported by multiple witnesses and substantial evidence; both experienced missing time while driving with a companion and were later taken from their homes.  Unwilling participants in ongoing experimental procedures, they gave nearly identical descriptions of the crafts' interiors and technology, medical procedures, messages from the visitors, and the types of ETs they encountered.  Even more startling, both women have independently described finding themselves on identical huge craft, within the same time frame.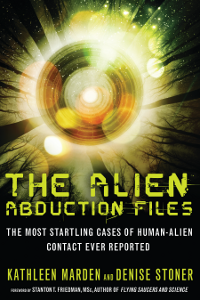 Kathleen Marden is a prominent UFO abduction researcher, author and lecturer with 23 years experience in the field.  She is MUFON's Director of Abduction Research and an advocate for Starborn Support.  For ten years, Kathy volunteered as MUFON's Director of Field Investigator Training.  In 2012, she was the recipient of MUFON's "Researcher of the Year" award.
Kathy earned a B.A. degree in social work, with honors, from the University of New Hampshire in 1971, and participated in graduate studies in education while working as a teacher and education services coordinator.  She is also a certified hypnotherapist.
Her interest in UFOs dates back to September 20, 1961, when her aunt, Betty Hill phoned her nearby home to report that she and Barney had encountered a flying saucer in New Hampshire's White Mountains.  A primary witness to the evidence of the UFO encounter and the aftermath, Kathleen has intimate knowledge of the Hill's biographical histories, personalities, and the previously unpublished historical files pertaining to their sensational story.
She is the author of three books, Captured! The Betty and Barney Hill UFO Experience, Science was Wrong, with nuclear physicist/scientific ufologist Stanton T. Friedman, and The Alien Abduction Files, with Denise Stoner (May 2013 release).  Her chapter on alien abduction appears in UFOs and Aliens: Is There Anybody Out There? and Children of the Greys. Her articles have been published in the MUFON UFO Journal, Open Minds magazine, and on several websites.  Kathy has appeared in television and radio programs in the U.S., Canada and the U.K., and has lectured throughout the United States.  She is recognized as the world's leading expert on the Betty and Barney Hill abduction.
Kathleen was mentioned in "Alien Nation: Have Humans Been Abducted by Extraterrestrials?" by Ralph Blumenthal, in the online May 10 issue of Vanity Fair Magazine: http://www.vanityfair.com/culture/2013/05/americans-alien-abduction-science
Kathy's contact information is Kmarden@aol.com and her website (where you can purchase her books or read articles) is www.kathleen-marden.com.
Denise Stoner is Florida MUFON's Asst. Director of Abduction Studies, a MUFON Field Investigator, and STAR Team member.  She also heads a Florida Research Group that is a part of UFO Research of North America, established in 2009 and directed by Butch Witkowski of the UFO Research Center of Pennsylvania. Denise formed the Florida group to build more research and add a scientific approach to new efforts made in Florida in an attempt to come up with more answers regarding the abduction theories already in place.  For the past ten years Denise has hosted private abductee meetings where attendees come to share their experiences and is a member of Starborn Support. Her involvement in the UFO field spans more than 21 years.
Denise has an educational background in business and psychology, and is a certified hypnotist specializing in regressive hypnosis.  She has taught classes in stress reduction for 12+ years for professionals in such fields as medicine and law.
Denise also worked as a paranormal investigator in the homes of abductees that felt they had been visited by spirits following abductions.  She recorded evidence of the development of psychic abilities in individuals following their experiences with UFOs and ETs, and worked on a Team with Dr. Robert Romack studying abductees' abilities to locate missing people and predict future events.
Denise spent eight years with the National Park Service in Denver, CO, where she worked on a team who did the planning, design, and construction for the first National Park in Saudi Arabia called the Asir.  She also responded to Congressional Inquiries and wrote from draft to final form for engineers, scientists, and historians anything from historic studies, proposals for historic monuments, to trail brochures. She won several monetary awards for her work, and also worked as a training coordinator for the federal government.
Denise has appeared on many radio shows, and speaks yearly at the Daytona Museum of Arts and Science and the Paranormal Investigative Association, Lake Mary History Museum, plus other venues. She has worked as an on-camera expert for documentaries produced in the U.K.  She is currently moving forward with some exciting new projects including a television show produced for PBS, hosted by Charlie Carlson, author and TV host of Weird Florida that aired in January 2013. Denise has written two stories for books written by the well-known Sasquatch hunter, author, and university professor, Scott Marlowe.
Denise's contact information is dmstoner1@gmail.com and her website is  www.denisemstoner.com.
If you'd like more information about both Marden and Stoner as well as the book, please visit the promotional website at www.warwickassociates.com/about/book-campaigns/?id=126.
PLEASE CALL  800-259-5791  TO SPEAK WITH KATHLEEN AND DENISE.
Hour 2:  Malcolm Out Loud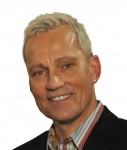 Joining Amerika Now during the second hour is America's Ultimate Brink Thinker, Malcolm Out Loud, who will be discussing the ongoing scandal involving the NSA and Edward Snowden.  While Snowden continues to allege "he's no Chinese spy" and that the "U.S. Government destroyed his chances for a fair trial," others are beginning to question whether he's a hero and a true whistleblower.  Get all the latest on the Snowden affair tonight from top national and political commentator, Malcolm Out Loud.
Malcolm Out Loud is a national and political commentator and the host of the WebTV Channel, www.MalcolmOutLoud.TV, home of his news magazine.  In addition, Malcolm is also published author, speaker and the talent behind a daily radio feature, the Out Loud Minute, which is broadcast daily on 600+ radio stations around the country, reaching an audience of 16 million listeners.
Every day Malcolm leads an assault on mediocrity, constantly inspiring others to get Out loud in every aspect of their lives.  As Malcolm says, "If we can get the right voices and ears to the table, then dialogue and debate will most certainly turn into clarity and conclusions.  When open-minded people sit down at the table to engage in discussion, almost anything is possible."
Malcolm covers society, culture, business, community, government, education and entertainment.  You haven't seen the news until you've seen "News Out Loud!"
Malcolm has been featured on national shows such as Daybreak USA, CNN, The Big Biz Show with Sully, WCIB Chicagoland Radio, WOW FM, The James Lowe Show, FoxNews.com and more.  He's also the author of www.ItsTimetoGetOutLoud.com blog and the Brink Thinking blog.
Malcolm began his career in advertising and marketing.  After finding success with his marketing agency, Teasdale Worldwide, Malcolm knew he needed to take his message to the American people.  "I am continuously convinced we can do better.  We need to realize that each of our individual contributions make up a more advanced and productive society.  I encourage each and everyone of us to get Out Loud."
To fulfill his mission, Malcolm chose to use the world of media and launched MalcolmOutLoud.TV.  In addition to producing his WebTV Channel and his work in radio broadcast and publishing, Malcolm leveraged his 25+ years of marketing expertise to launch Creative Minds Big Picture, a division dedicated to helping harness the power of WebTV and digital media.
For more information, please visit www.MalcolmOutLoud.TV.
PLEASE CALL  800-259-5791  TO SPEAK WITH MALCOLM OUT LOUD.
Hour 3:  Richard Cook

Making a return visit to Amerika Now is retired Carter White House Analyst and former Project Manager for the U.S. Treasury Department, Richard C. Cook, to discuss the spiritual aspects of his book, Return of the Aeons:  The Planetary Spiritual Ascension, a scholarly distillation of the teachings of major spiritual figures.
"We are mired in an endless recession where the rich are doing fine and everyone else is sinking into poverty, and this is contributing mightily to what could be the overall collapse of our society," says Cook.
"Our planet is undergoing many drastic changes, both in the natural and human worlds, and our monetary system needs to evolve so we can handle other problems such as resource over-consumption, climate change, perpetual warfare and a sorely lacking common vision – for all of us. It's causing the extinction of non-human species, and it will work against us, too, if we don't grow."
While our current fiscal problems started with the President Carter-era oil crisis and how the Federal Reserve responded, which occurred during Cook's years working in The White House, there is a more deeply rooted, fundamental issue at play, he says.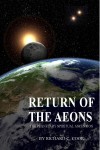 "While we seem bound to this idea of the ego, which is representative of short-sighted selfishness, I believe we are in the process of understanding ascension — opening our hearts through awareness of intelligent infinity, God-realization and enlightenment," says Cook, who teaches ascension meditation and healing at the Lifestream Center in Roanoke, Virginia.
Richard Cook has witnessed firsthand some of the most formative moments of the late-20th century.  While working at NASA, he warned of a possible disaster due to faulty O-ring joints in the solid rocket boosters which came to pass with the destruction of the space shuttle Challenger in January 1986.  His participation in subsequent investigations led to his receiving the Cavallo Foundation Award for Moral Courage in Business and Government. Cook was on the policy staff of the U.S. Civil Service Commission and the Food and Drug Administration.  For two decades he was an analyst for the U.S. Treasury Department, where he saw how electronic funds transfer created even more wealth for the banking system, laying the groundwork for the gigantic bubbles and crashes that have ruled the economy for a generation.
Richard C. Cook graduated Phi Beta Kappa from the College of William and Mary and is an author, speaker, one-time whistle-blower, and teacher of meditation and spirituality.  He previously published In the Footsteps of the Yogi, We Hold These Truths:  The Hope of Monetary Return, Challenger Revealed, and numerous articles on alternative economics and historical and contemporary spirituality.  Now living in Virginia, Cook teaches classes in meditation at the Lifestream Center.
For more information, please visit his website at www.richardccook.com.
PLEASE CALL  800-259-5791  TO SPEAK WITH RICHARD COOK.
Share this post...