February 21, 2015 – Archives/Pod Casts      Hour 1    –    Hour 2    –    Hour 3
Hour 1:  OPEN DISCUSSION with JOHN J. HIGGINS and BARB ADAMS on "The Addiction of Power"

"Power is sweet; it is a drug, the desire for which increases with habit." — Bertrand Russell
What's wrong with this picture?  Today's corporations, many of which are multinational, pay employees far too little money for their employees to be able to afford decent healthcare or to save for retirement or unemployment (something once provided to employees).  Meanwhile, these mega-corporations and their top officers continue to amass substantial mountains of cash.   Is it possible what is happening is actually an "addiction" to power and money?
Merriam-Webster defines addiction as "a strong and harmful need to regularly have something (such as a drug) or do something (such as gamble)" and "an unusually great interest in something or a need to do or have something."   Like alcoholism, where the symptoms include an increasing desire for the substance (alcohol), denial, short-term thinking, secrecy, harm to family members or others, and seeming powerlessness in the face of the addiction, it appears many of today's corporations and their executives are addicted to power and money.
Unfortunately, as a result, we all suffer for it. Rising prices for less quantity and quality (cereal boxes with more air in them than cereal, throw-away appliances), decreased productivity, and lowering employee morale.  And then there are the politicians!
Is addiction to power increasing in the U.S. and, if so, are we in need of a drastic intervention?
Join Barb and John as they discuss "Addiction to Power in the U.S."
CALL  800-259-5791  TO JOIN IN THE DISCUSSION!
Hour 2:  Lisa Wimberger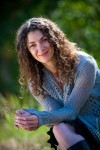 Joining Amerika Now during the second hour is the Founder of the Neurosculpting Institute, Lisa Wimberger.  Lisa will be discussing her new book, Neurosculpting:  A Whole-Brain Approach to Heal Trauma, Rewrite Limiting Beliefs, and Find Wholeness.
The synthesis of meditation and modern neuroscience has sparked a revolution–more than ever, we can use specific practices to create positive, lasting changes in our brains.  Lisa Wimberger experienced the power of neuroplasticity firsthand.  When conventional medicine offered no answers for her deadly seizures, Lisa created her own regimen of meditation and life practices to heal herself.  The result is Neurosculpting, and Lisa has successfully taught her method to veterans, first responders, and clients in the most stressful occupations.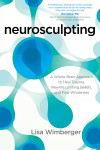 Lisa will talk about engaging the mind-body connection to shape our neural pathways with positive choices and intentions; disarming stress triggers, healing trauma, rewriting limiting beliefs, and liberating yourself from unhealthy habits; and using whole-brain meditation.
Lisa Wimberger is the Founder of the Neurosculpting Institute and is also the author of New Beliefs, New Brain.  A member of the National Center for Crisis Management and other care associations, she has a private practice in Denver, Colorado, specializing in helping clients with stress disorders.
For more information, visit http://neurosculptinginstitute.com.
CALL  800-259-5791 TO SPEAK WITH LISA WIMBERGER.
Hour 3:  Catherine Cassidy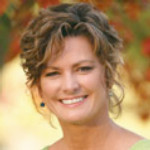 Editor-in-Chief of Taste of Home magazine, Catherine Cassidy, joins the show during the final hour to discuss a simple list of resolutions that can change your life without sacrificing time, money, or happiness.
Catherine will talk about the importance of eating breakfast, how to make vegetables more fun (especially for children), how eating at home can save you big money, what you should and shouldn't eat before bedtime, why canning and preserving are making a comeback, how to go meatless for some meals, what to stock up on in your pantry, and how to start a soup swap.
Catherine M. Cassidy is Editor-in-Chief of Taste of Home. As such, she is responsible for driving editorial direction and product strategy across the brand's media platforms which include Taste of

Home, the number one food and entertaining magazine in the world; social media; special interest publications; and cookbooks. She also is responsible for editorial direction for the magazines Simple & Delicious and Healthy Cooking and Enthusiast Brands Birds and Blooms, Country, Country Woman, Farm and Ranch Living, and Reminisce.
Cassidy has toured the country as the face of Taste of Home for national and local TV, radio, and newspaper interviews in support of the best-selling Taste of Home products, including its cookbooks.
Prior to joining Taste of Home, Cassidy served as Editor-in-Chief of Prevention magazine, at Rodale, Inc.  Cassidy joined Rodale in 1986 as an associate editor in the book division, and was later named Executive Editor of Rodale's Custom Publishing division. She started her career at Runner's World and Fit magazines in Mountain View, California. Cassidy lives in Mequon, Wisconsin, with her husband and two daughters.
For more information, visit http://www.tasteofhome.com/.
NO CALLS, THIS SEGMENT WAS PRERECORDED.
For recipes, visit: http://www.tasteofhome.com or download the latest digital version of Taste of Home on the iPad, Nook, Kindle, or Google Play and Android.
Share this post...