Jan 21, 2012  Show Archives/Podcasts      Hour 1 –  Hour 2 –  Hour 3 –  Hour 4
HOURS 1 and 2:  Michael Tellinger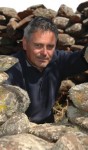 Were humans created by "god" as SLAVES?
Was Abraham the first human SPY?
Was Jesus an accidental MESSIAH?
Joining Amerika Now for the first half of the show is Michael Tellinger, one of South Africa's bestselling export authors. His regular articles on human origins and his book Slave Species of God have been praised by readers in over 20 countries.
Michael is a scientist in the true sense of the word, never shying away from controversial issues, scrutinizing every clue meticulously. He graduated in 1983 from the University Of Witwatersrand Medical School, Johannesburg, with a B.Pharmaceutics degree, a passion for the cosmos, genetics, and human history.
His research and astute understanding of his subject matter has made him a regular guest on many radio shows in the USA and UK with popular hosts like George Noory on Coast to Coast; Kevin Smith, Hillary Raimo, American Freedom Radio, Howard Hughes in the UK; the Camelot Project, and more.
Before applying his writing and research skills to books, Michael followed his other passion, for music. He spent much of his early years in the arts performing on stage and screen. As part of the duo "Stirling & Tellinger" he had several music hits in South Africa. In 1986, he worked in Los Angeles for Cannon Films as a sound designer and editor; and wrote and recorded the controversial anti-apartheid song "We Come From Johannesburg", which was banned under the previous regime. His latest contribution to the arts was a song called "Side By Side With Angels", for the TSUNAMI disaster fund in 2005, which featured a number of top SA artists. He has written a number of screenplays, children's educational books and TV shows.
As a producer he created a variety of TV shows and worked as a presenter on numerous others. As a writer in advertising in 1989, he received a Clio award in New York and in 2000 he presented his own weekly show on 567 Cape Talk radio in Cape Town, exploring technology, science and astronomy.
After a 30-year long obsession with the origins of humankind and the genetic anomalies of our species, he took some time out to write Slave Species of God, which became an instant bestseller in South Africa. When Johan Heine exposed the mystery of the stone ruins of South Africa to Michael in 2007, they began an irreversible process of research that led Michael to some startling scientific conclusions and the completion of two more books, Adam's Calendar and Temples Of The African Gods.
It is uncanny that Michael's passion for music and his understanding of sound frequency, harmonic resonance and wave formation in scientific terms, has allowed him to make the astounding breakthrough in decoding the mystery of the ancient ruins and lost civilisations of southern Africa.
Michael will share his remarkable findings about the true origins of humankind, including:
* drawing clear and startling analogies between new discoveries in genetic engineering and ancient archaeological finds…
* highlighting emerging scientific information overlooked in the past…
* unraveling the Bible's often obscure stories by linking these to their original forms in Sumerian clay tablets and other prehistoric writings…and
* providing explicit answers to why our modern world has become so senseless and chaotic by revealing the very secrets of our prehistory…
While shattering myths about evolution and God, Michael's book, Slave Species of God, enables evolutionists and creationists to finally co-exist in one pond. The arguments are compelling, simple and refreshing, retracing the path of human evolution from the murky distant past to the religious dogma that haunts humankind today. The question of who we are and where we come from takes on a new meaning as we discover that our DNA may have been manipulated by our CREATOR some 250 000 years ago to produce a less intelligent 'primitive species'. In fact, the book's evidence shows that Adam and Eve were not the 'apple' of God's eye as first suggested in Genesis. Tellinger presents the many arguments and evidence succinctly and convincingly, pointing out the difference between 'GOD' and god. How did this genetic manipulation affect humankind? How have we evolved in 250 000 years? Can we achieve immortality? These are just some of the questions answered in this gripping and astonishing work, challenging all those who are looking for new answers in the 21st century.
For more information about Michael Tellinger and all of his work, please visit his website at www.slavespecies.com.
PLEASE CALL  800-259-5791  TO SPEAK WITH MICHAEL TELLINGER.
HOUR 3:  "A Noble Lie:  Oklahoma City 1995"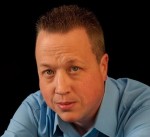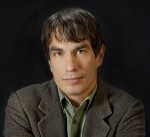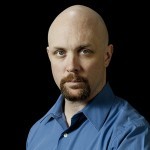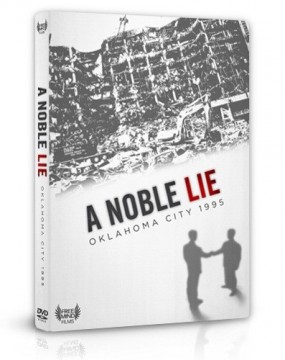 Joining Amerika Now during Hour 3 of the show are James Lane, Director, Holland Vandennieuwenhof, Writer/Producer, and Austin Green, Senior Editor, of the full-length documentary film A Noble Lie:  Oklahoma City 1995.
Noble Lie: "A myth or untruth knowingly told by the elite to maintain social harmony, or the social position of the elite." – The Republic, Plato
The 1995 bombing in Oklahoma City was a direct blow to the heart of America.  One hundred, sixty-eight (168) people were killed, including 19 children.  For those watching the nightly news, terrorism had come home.  For years following the bombing, countless victims' family members, survivors, rescuers, and ordinary Americans have questioned the official accounts about that fateful day.
Hoping to shed light on answers long ignored and censored, both by prominent media outlets and the U.S. government, A Noble Lie peels back what we thought we knew about the bombing and its perpetrators. The film exposes information never before examined or brought to the attention of the American public.
A Noble Lie is the culmination of years of research and documentation conducted by independent journalists, scholars, and ordinary citizens. Often risking their personal safety and sanity, they have gathered evidence which threatens to expose the startling reality of what exactly occurred at 9:02 am on April 19, 1995, in Oklahoma City.
Utilizing footage and eyewitness testimony, previously unseen, A Noble Lie will change forever the way you look at the true nature of terrorism.
James Lane, Director, is a radio host and documentary film maker who was born and raised in central Oklahoma.  Like many people, his search for Truth has made him deeply concerned about the attacks on our rights worldwide.  He feels that we must honor the sacrifices made in the defense of liberty by taking action.  James tries to utilize all forms of media to reach the masses and expose the crimes of the global oligarchy.
Holland Vandennieuwenhof, Writer/Producer, is a native of Oklahoma and formerly served in the U.S. Marine Corps as a rifle squad leader.  His broadcasting career started in 2007 as a co-host on Radio Free Oklahoma, and later as co-host on Free Mind Report.  He's also the writer and producer of A Noble Lie:  Oklahoma City 1995, the first full-length documentary examining the OKC bombing in the light of new and suppressed evidence that proves the official story to be a myth.
Austin Green, Senior Editor, is also an Oklahoma native.  Austin served many years overseas in the U.S. Air Force before studying media arts and business at the University of Oklahoma.  He's motivated by the idea of promoting ethical corporate and government policies for the benefit of all humanity.  With the passing of the Patriot Act and other anti-freedom legislation, Austin decided he could no longer stand by and watch the world fall into darkness and tyranny.  He's currently the senior editor for Free Mind Films where he is utilizing his years of film-making experience to expose "elite crime" in a way that is informative, engaging and entertaining.
For more information about A Noble Lie:  Oklahoma City 1995, please visit the website at http://anoblelie.com.
PLEASE CALL  800-259-5791  TO SPEAK WITH JAMES, HOLLAND, AND AUSTIN.
HOUR 4:  Neil Haley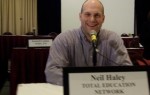 Joining the show during the final hour is Neil Haley,  CEO of Total Tutor.  Neil has been working with children in a variety of settings for over 10 years.  His experience includes the following: Classroom Teacher (9 years), Tutor (8 years), After School Program Director (6 years), Behavior Specialist (6 years), and Developmental Therapist (5 years), Practicum Supervisor (2 years), and Educational Talk Show Host (1 year).
Neil chose to work with educating youngsters because he wants to help children and their families reach their full potential. The growth he's been able to see in children makes his job very rewarding.
Total Tutor is an interactive education site where you can read education blogs, listen to pod casts, and search for educational programs. Total Tutor is a birth-through-college tutoring and consulting company that offers a variety of programs. If you are looking for education help, please call 412-523-0289 for a free phone evaluation of your child or email me at nhaley@totaltutor.org.
For more information about Neil Haley and Total Tutor, please visit the website at www.totaltutor.net/.
Share this post...