Hour 1 – John J. Higgins and Barb Adams, Auld Lang Syne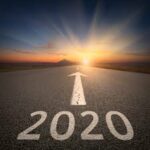 JOIN Barb and John as they reflect on 2019 and the past decade as we prepare for 2020 and the new decade ahead.
Hour 2 – Darren Gold, Master Your Code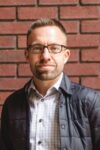 Joining the show during the second hour is one of the world's leading executive coaches and advisors to CEOs and leadership teams of many of the most well-known organizations, Darren Gold. Darren will be discussing his empowering new book, Master Your Code: The Art, Wisdom, and Science of Leading an Extraordinary Life.
Are your beliefs hijacking your life? As human beings, we're born with roughly 20,000 genes that fill every cell in our body. This genetic code makes us who we are and guides our behavior. From the time we take our first breath, we're genetically hardwired to react, avoid risks, and stay safe…Or so we think!
But what if this is a myth? What if we can erase and replace our internal programming and master our own code?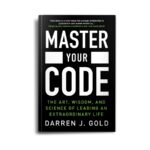 In his new book, Master Your Code: The Art, Wisdom, and Science of Leading an Extraordinary Life, Darren Gold presents a groundbreaking guide for rewriting your program and mastering your code in every aspect of your life, including your career, health, relationships, and even your financial success.
Gold will discuss why some leaders are more effective than others; why some people have fulfilling marriages while others don't; why some elite athletes become professionals while others remain amateurs; and why some of us are happy while others are unhappy despite almost identical circumstances.
Darren Gold is a Managing Partner at The Trium Group, where he advises and coaches CEOs and leadership teams at many of the world's most innovative companies, including Roche, Dropbox, Lululemon, Sephora, Cisco, eBay, Activision, and Warner Bros.
Prior to joining Trium, Gold was the CEO of two education companies, Heald College and Delta Career Education Corporation, and a partner in two San Francisco-based private equity firms, Gryphon Investors and Genstar Capital.
Earlier in his career, Gold worked as an engagement manager at McKinsey & Company and as an attorney at Irell & Manella. He received his B.A. from the University of California, Los Angeles, and his Juris Doctor from the University of Michigan.
For more information, visit https://www.darrenjgold.com.
Ken Goldstein comments each hour on New Year's Resolutions.
Share this post...