(1) John J. Higgins & Barb Adams, The Problem with the Corporate Model
Come January, we'll have a change of regime in Washington…or will we? According to Lee Drutman, Senior Fellow in the Political Reform Program at the New America Foundation and author of The Business of America is Lobbying: How Corporations Became Politicized and Politics Became More Corporate, corporate lobbyists (and, thus, corporations) have "conquered  American democracy" and "The self-reinforcing quality of corporate lobbying has come to overwhelm every other potentially countervailing force."
Not good news for those hoping to rein in the power of corporations over government. But corporations didn't always have so much power in Washington, and "the evolution of business lobbying from a sparse reactive force into a ubiquitous and increasingly proactive one is among the most important transformations in American politics in the last 40 years," according to Drutman. The new corporate model has changed how businesses interact with the government, from once seeking to keep government out of business to now bringing government in as a "partner" and using the American system for their benefit, resulting in trade deals by the corporations, for the corporations.
JOIN Barb and John as they discuss The Problem with the Corporate Model.
(2) Sandra Reich and Georgia Dow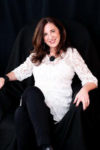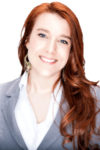 Joining the show during the second hour are the Clinical Director of The Montreal Center for Anxiety and Depression, Sandra Reich, M.Ed., and one of the top psychotherapists with The Montreal Center for Anxiety and Depression, Georgia Dow, MA. Sandra and Georgia will be discussing how you can overcome anxiety to start living the life you deserve.
School shootings, terrorist attacks, multiple stabbings at a shopping mall, even creepy clown sightings…it's no wonder so many people and children are feeling anxious these days. On almost a daily basis, we're exposed to alarming news regarding acts of violence, hatred, terrorism, and more.
If you're stressed out with anxiety, look no further. Sandra Reich and Georgia Dow have helped thousands of clients learn how to deal with severe cases of anxiety, panic attacks, OCD, PTSD, phobias and more. They're the creators of the breakthrough DVD series Anxiety Videos (http://www.anxiety-videos.com) and will discuss helpful tips and techniques to help you gain back control in your life.
Sandra Reich, M.Ed., is the Clinical Director of The Montreal Center for Anxiety & Depression, which has a 95% success rate over the past five years. In addition, Sandra is the Co-Director of Empowered Women Workshops, Co-Director of Anxiety Videos, Founder of Sandra Reich's Couple Retreats as well as the host of a top weekly radio show, Straight Talk with Sandra Reich, on the Voice America Network. Sandra is also a bestselling author and a well-known expert on anxiety, relationships, family dynamics, and more. Her expertise has been featured on many radio and television shows, including Discovery Health's Accident Investigator, Global TV's Good Morning Live, the reality show Working It Out Together Season 1 and 2, Celebrity Damage Control, which is currently airing on the Oprah Winfrey Network (OWN), and is featured as an expert on the upcoming series As a Matter of Fact on the topic of stress.
Georgia Dow, MA, has over 20 years of experience teaching and counseling. With degrees in Psychology and Education and a Master's with distinction in Art Therapy as well as two-time Canadian Jujitsu Chamption, Georgia specializes in treating anxiety and stress management for both children and adults. In addition, Georgia is the host of the podcast Zen and Tech, where she deals with the different ways psychology can help our interconnected lives and techniques to live more Zen. She is also one of the hosts of the podcast Vector, a news show which deals with the intersection of technology and culture and the effects it has on our daily lives. Isometric, which deals with video games and cultural issues, is also hosted by Georgia weekly.
For more information about Sandra Reich and Georgia Dow, including all their videos, visit http://anxiety-videos.com.
(3) Dr. Harley Rotbart, MD
Rebroadcast of September 17, 2016, interview.
Share this post...