Dan Sewell Ward joins us in studio for an evening of exploring the world of the esoteric.
February 27, 2010
Podcast/Show Archive Hour 1 – Hour 2 – Hour 3 – Hour 4

The Library of Halexandriah Website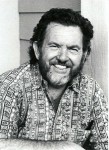 Halexandria.org (or .com) is a Synthesis of new physics, Sacred Geometry, ancient and modern history, Multiple Universes & realities, Consciousness, the Ha Qabala and ORME, Extraterrestrial Life, Corporate Rule and politics, law, order and Entropy, Trial by Jury, monetary policy, scientific anomalies, and a whole host of other subjects ranging from Astrology and astrophysics to Superstrings and Sonoluminescence to biblical and geologic histories to Numerology, the Tarot, and Creating Reality.  Most of the contents are factual, although there are reality-based Novels, Poetry, Screenplays, and Stageplays just for the sake of completeness.  Okay, so it's a large, extended website.
ialexandria's primary author is none other than Daniel Sewell DocPtah Ward, a being of infinite jest and… well… whatever.  Visually, he looks something like… (over there, on the left)
Daniel holds (there's not much else to do with it) a Ph.D. in Nuclear Physics from the University of Texas at Austin, as well as a Bachelor of Engineering Science from the same university.  He is the author of over one hundred and fifty technical and semi-technical articles in a variety of scientific journals, magazines and conference proceedings, and has been doing research in a wide diversity of scientific disciplines and esoteric subjects for over three decades.  (Actually longer, but he's trying to think young.)  These subjects include nuclear and elementary particle physics, solar energy (including building the world's first solar heated and cooled house), the economics and politics of alternative energy systems, Zero-Point Energy, Cold Fusion, Sacred Geometry, ancient history, goddess-related topics, Hyperdimensional Physics, the enigma of Crop Circles, and the list goes on and on. As a true synergistic generalist, Dr. Ward is also a teacher, prolific writer, theoretical and experimental researcher, futurist, and unrepentant humorist (specializing in puns).  He is currently President and Chief Scientist of Quantum Genesis, L.L.C., and CEO and Chancellor of ialexandria Foundationh. Just for the fun of it, he has also assumed the following titles (for those impressed with such things):
HRH Daniel Sewell DocPtah Ward
Scion de En.Ki.
Comte de Blase
Duc de Excalibur
First Earl of Cameseldom
Patron of the Royal Order of Riordan
Beloved Consort to the House of Inanna/Isis/Astarte
Technomagick Fellow of the Hermetic Order Excathedra
Beneficent Iron Dragon in the Court of Queen Boudicca
Knight Grand Commander of the Texas Protective Rangers
Supreme Exalted Chancellor of Halexandria
Head Honcho, Quantum Genesis. L.L.C.
Humble servant of Antarah of Scorpio
Sumerian Historiographer Royal
Sacred Geometrist of Orion
Jester without Portfolio
The latter title implies that Daniel is a Jester, but one who is currently not attached to any established royal court.  In other words, Daniel is "nobody's fool".  (This should suggest the level of legitimacy of the other titles.)  But if one really wants to get down to the nitty gritty, there are also the enclosed resumes — hardly sufficient for anyone so prolific (or just able to type very, very fast), but enough to provide a few clues.  The first rendition of the resume is somewhat out of the ordinary, but then again, so is the second version.  One might even conclude that the author/subject is also out of the ordinary.  But then, Uniqueness Implies Value.  So there!

Share this post...