December 27, 2014 – Archives/Pod Casts        Hour 1 –    Hour 2 –    Hour 3
Hour 1:  Rabbi David Wolpe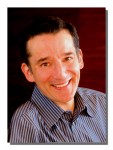 Joining Amerika Now during the first hour is the man Newsweek called the most influential rabbi in America, Rabbi David Wolpe. Rabbi Wolpe will be discussing his new book, David:  The Divided Heart, in which he takes a fresh look at one of the most enigmatic figures in the Bible, David.
Of all the figures in the Bible, David arguably stands out as the most perplexing and enigmatic. He was many things: a warrior who subdued Goliath and the Philistines; a king who united a nation; a poet who created beautiful, sensitive verse; a loyal servant of God who proposed the great Temple and founded the Messianic line; a schemer, deceiver, and adulterer who freely indulged his very human appetites.
Wolpe takes a fresh look at biblical David in an attempt to find coherence in his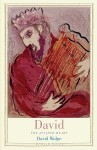 seemingly contradictory actions and impulses. He questions why David holds such an exalted place in history and legend, and then proceeds to unravel his complex character based on information found in the book of Samuel and later literature. What emerges is a fascinating portrait of an exceptional human being who, despite his many flaws, was truly beloved by God.
"What we learn reinforces many of our images of David, and reveals some disturbing new aspects of his character. We know he is capable of using those around him for his own ends. He leaves Michal behind to face her father's wrath, encourages Jonathan to protect him from Saul, threatens Nabal, and ends up inheriting his property," says Wolpe.
Rabbi David Wolpe is the rabbi of the Sinai Temple in Los Angeles, California, the largest Conservative congregation west of the Mississippi.  He's the author of seven books, including the national bestseller, Making Loss Matter:  Creating Meaning in Difficult Times.
For more information, visit http://www.amazon.com/David-Divided-Heart-Jewish-Lives/dp/0300188781.
NO CALLS, THIS SEGMENT WAS PRERECORDED.
Hour 2:  John Dowd, Jr.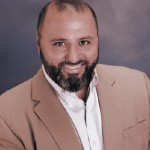 Author-speaker John Dowd, Jr. revisits the show during the second hour to discuss forgiveness.  John is the author of Heroes, Mentors, and Friends:  Learning From Our Spiritual Guides.
Nelson Mandela once said, "Resentment is like drinking poison and then hoping it will kill your enemies."  The power of forgiveness allows us to be at peace in our own skins – but we relinquish that freedom whenever we withhold love or seek revenge.
When someone hurts you, you can hold on to anger, resentment and thoughts of revenge — or embrace forgiveness and move forward.
Nearly everyone has been hurt by the actions or words of another. Perhaps your mother criticized your parenting skills, your colleague sabotaged a project or your partner had an affair. These wounds can leave you with lasting feelings of anger, bitterness or even vengeance.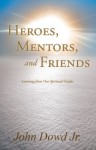 But if you don't practice forgiveness, you might be the one who pays most dearly. By embracing forgiveness, you can also embrace peace, hope, gratitude and joy. Consider how forgiveness can lead you down the path of physical, emotional and spiritual well-being.
John will discuss what forgiveness is and how embracing forgiveness can lead to healthier relationships, greater spiritual well-being, less anxiety and stress, lower blood pressure, fewer symptoms of depression, stronger immune systems, improved heart health, and higher self-esteem.  He'll also talk about where forgiveness comes from (the Higher Self) and the role it plays in our lives.
John Dowd, Jr. is an author and speaker.  In addition, he's a 30-year on-air broadcaster and program director with experience in New York, Chicago, Philadelphia, Boston, Providence, and Hartford.  Currently, you can hear his music on Sirius XM's 70s on 7 weekdays from 12 to 6 pm.  On weekends, John's talk show, Heroes, Mentors, and Friends, airs around the world on IHeartradio.com.
For more information, visit http://johndowdjr.com.
NO CALLS, THIS SEGMENT WAS PRERECORDED.
Hour 3:  Rebroadcast of Cheryl Kirwin from August 30, 2014
Share this post...