January 17, 2015 – Archives/Pod Casts       Hour 1    –    Hour 2    –    Hour 3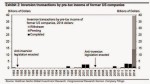 Hour 1:  OPEN DISCUSSION (Barb Adams & John Higgins) on "Expats, Bitcoin, and Deep Pockets"
Prominent bitcoin investor Roger Ver, aka "Bitcoin Jesus," has been denied a visa to enter the U.S., even though he was born in America. According to consulate officials, there is a risk of him staying in the U.S. illegally due to the lack of "ties" to his residence country in the Caribbean islands.
Ver was en route to a bitcoin conference in Miami to give a speech on digital currency, and this latest refusal was the third time in eight days Ver was denied a U.S. travel visa.
Last year, Ver renounced his citizenship and moved to St. Kitts and Nevis in the Caribbean, an island known for its favorable tax situation. Under a program called "Citizenship by Investment," the government of St. Kitts and Nevis offers citizenship for those who want to avoid high taxation levels in their home countries.
Which brings up a related topic, corporations and taxes. Quite possibly the biggest tax scam ever, corporate America parks profits overseas to avoid paying billions in taxes.  Corporate tax inversions are an area of tax law that has brought recent scrutiny. Politicians call the practice "un-American," while many corporations embrace the practice as a legal way to reduce tax burden.
JOIN Barb and John as they talk everything from renouncing citizenship to bitcoin to corporate tax inversions.
CALL  800-259-5791  TO JOIN THE DISCUSSION!
Hour 2:  Dan Britton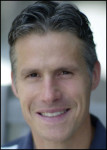 Joining Amerika Now during the second hour is Dan Britton who co-wrote the book, One Word That Will Change Your Life:  Expanded Version along with Jon Gordon and Jimmy Page.
One word is a simple concept that delivers powerful life change!
In 1999, the authors discovered a better way to become their best and live a life of impact. Instead of creating endless goals and resolutions, they found one word that would be their driving force for the year. No goals. No wish lists. Just one word. Best of all… anyone, anytime can discover their word for the year.
One Word that Will Change Your Life will inspire you to simplify your life and work by focusing on just one word for this year. That's
right! One Word creates clarity, power, passion and life-change. The simple power of One Word is that it impacts all six dimensions of your life – mental, physical, emotional, relational, spiritual, and financial. Simply put, One Word sticks. There is a word meant for you and when you find it, live it, and share it, your life will become more rewarding and exciting than ever.
Join thousands of people and hundreds of schools, businesses, churches, and sports teams who have found their one word… and discover how to harness the transformational power of One Word.
Dan will talk about creating a personal Action Plan and simple process to help you discover your word for the year.
Dan Britton serves as the Fellowship of Christian Athletes' Executive Vice President of International Ministry and Training at the National Support Center in Kansas City. He has been on the FCA staff since 1991, first serving for 13 years in Virginia and most recently as the Executive Vice President of Ministry Programs. At St. Stephens High School in Virginia and later at the University of Delaware, Dan was a standout lacrosse player. He continued his career by playing professional indoor lacrosse for four years with the Baltimore Thunder, earning a spot on the All-Star team, and was nominated by his teammates for both the Service and Unsung Hero awards. He has coauthored two books, WisdomWalks and WisdomWalks SPORTS, and is the author and editor of nine FCA books. Dan is also a frequent speaker at schools, organizations, churches, conferences, camps, conventions, and retreats. He still plays and coaches lacrosse and enjoys running, and he has competed in the Boston Marathon.
For more information, visit http://getoneword.com.
CALL  800-259-5791  TO SPEAK WITH DAN BRITTON.
Hour 3:  William von Holst – for Imre Vallyon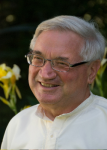 Joining the show during the final hour is William von Holst, Editor of author Imre Vallyon's new book, The New Heaven and the New Earth.
The New Heaven and the New Earth completes Imre Vallyon's trilogy (along with Planetary Transformation and The New Planetary Reality) and explains the inner causes of the coming planetary changes (the New Heaven) and how the changes will play out in real-world events (the New Earth).
We see these changes all around every day – global upheaval and natural disasters, global divisions and alarming cosmic forces. Why are these changes occurring, and will how we react to them decide human destiny?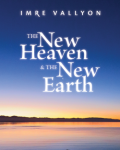 To help humanity respond correctly, William will talk about Imre's esoteric knowledge and understanding from his direct perception of Higher Reality.  He'll also provide practical meditation and other techniques which will assist in raising the consciousness.
Imre Vallyon was born in Budapest, Hungary, and emigrated to New Zealand at the age of sixteen.  Since 1980 he has dedicated his life to teaching the Wisdom Science through his extensive writings and through workshops and retreats around the world.
In 2008 Imre won the Ashton Wylie Charitable Trust Book Award for his four volume treatise Heavens and Hells of the Mind, which the judges described as "…a remarkable and exhaustive work on human consciousness and the wisdom of the ages."
Imre is also the author of Planetary Transformation, The Art of Meditation, The Divine Plan, The Magical Mind, and The New Planetary Reality.
Vallyon is the Founder of the Foundation for Higher Learning, an international spiritual school formed to help provide people with the opportunity to practice spiritual work within a group environment, and the Director of Sounding-Light Publishing, which was founded in 2006 "to produce high-quality books and multimedia for those who feel an affinity for universal wisdom and multi-disciplinary knowledge."
For more information, visit http://soundinglight.com.
NO CALLS, THIS SEGMENT WAS PRERECORDED.
Share this post...