(1) John J. Higgins & Barb Adams, The Week in Review – A Discussion
Join Barb and John as they discuss all the latest news of the week from the presidential campaign trails, including Donald Trump's "strange" campaign that keeps getting stranger; Trump's continuing clash with Paul Ryan and Mike Pence's split with Trump over the clash; President Obama's plea to Republicans to "stop backing Trump;" the growing list of prominent Republicans leaving the party because of Trump; and ex-CIA chief Michael Morrell's strong statement against Trump saying Trump "…may well pose a threat to national security" and that Trump may be "…an unwitting agent of the Russian Federation."
Meanwhile, Hillary Clinton's campaign has taken its first steps in the presidential transition, putting two long-time aides in charge as Clinton widens her lead in the polls to 10 points (as of this writing). Clinton also received a huge boost this week from Meg Whitman, a Hewlett Packard executive and Republican fund-raiser, who said she would support Clinton for president  and "…give a 'substantial' contribution to her campaign in order to stop Donald J. Trump, whom she berated as a threat to American democracy." (Source: http://www.nytimes.com/2016/08/03/us/politics/meg-whitman-hillary-clinton.html)  Clinton also received praise and a strong endorsement from ex-CIA chief Michael Morrell (who slammed Trump as a possible threat to national security).
All this and more…
(2) Carlynne McDonnell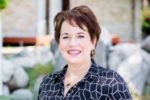 Author, lecturer, and Huffington Post columnist Carlynne McDonnell joins the show during the second hour to discuss her book, The Every Woman's Guide to Equality.
There's a war on women this election cycle from punishment for abortions to the idea of "legitimate" rape and more.
Women make up half the population of just about every nation in the world, but often have far less rights than their male counterparts. How can any nation achieve its full potential without giving women the chance to reach theirs?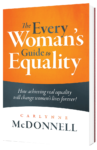 In her book, The Every Woman's Guide to Equality, McDonnell offers a passionate exploration of the fight for women's equality, the barriers to achieving it, and strategies for working towards it.
McDonnell has been a strong proponent of social justice for over 25 years and has worked in non-traditional fields for women, where she has seen and been on the receiving end of inappropriate and unequal behavior.
During the interview, McDonnell will share her beliefs that women can achieve more if they are educated and prepared and that real change for women will only be attained with hard work and the commitment that women's capabilities are endless. She'll discuss the changes that women are due in the workplace; barriers to achieving equality (both traditional and in the new millennium); strategies for overcoming these obstacles; what the world would look like with true equality for women; and her own personal experience with harassment/discrimination and how she fought against it.
Carlynne McDonnell has a Master's in Public Policy and has been working in the corporate, education and non-profit worlds for over 30 years. She has presented workshops and keynotes on women's equality, leadership development, and organizational strategy on the national and local levels with women's organizations, colleges and universities, and the United States Marine Corps.
For more information, visit http://everywomansguidetoequality.com.
(3) Dr. Michele Borba, Ed.D.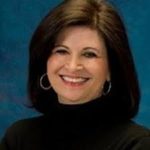 Joining the show during the third hour is internationally renowned educational psychologist and bestselling author, Michele Borba, Ed.D.  Dr. Borba will be discussing her new book, Unselfie: Why Empathetic Kids Succeed in Our All-About-Me World.
Perhaps you've noticed:  Kids these days seem more self-absorbed and less empathetic than ever before. Sure, you're a bit concerned, no one relishes the thought of a generation of entitled, selfish, disrespectful young people running around. But you figure "real life" will knock a lot of the wind from their narcissistic sails and, eventually, they'll grow up to be productive citizens and successful workers, right?
"No," says Michele Borba, Ed.D., the problem is much worse than the self-absorption kids displayed in the 1950s or even the 80s and 90s. And ignoring this trend can have serious, far-flung consequences for the children themselves and for our society as a whole.
"From parenting to policy-making, we're working on the assumption that America's future lies with its technological advances, strong leaders, military might, and the IQs of its Ivy League graduates," says Borba. "But we're missing a critical piece of the equation:  empathy."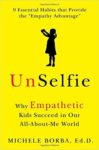 Borba's contention is that we need to raise Unselfies, not Selfies. Developing empathy must be put front and center on our agendas. At stake if we don't? Everything we hope for in our world and our children's future.
Michele Borba, Ed.D., is an internationally renowned educational psychologist, a former classroom teacher, and an expert in parenting, bullying, and character development. She is an award-winning author of 22 books translated into 14 languages. One of the foremost authorities on childhood development in the country, she is a regular NBC contributor who has appeared over 130 times on the TODAY show and has been featured as an expert on Dateline, The View, Dr. Phil, NBC Nightly News, Fox & Friends, Dr. Oz, and The Early Show, among many others. She lives in Palm Springs, California, with her husband, and she is the mother of three grown sons.
For more information, visit www.micheleborba.com.
Share this post...