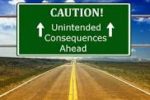 (1) OPEN Discussion on Unintended Consequences
"Laws based on difficult cases make bad law," according to former state-wide prosecutor and Deputy Attorney of New Jersey, John J. Higgins.
Oversimplification can lead to unintended consequences.  Specific actions taken by people and by government often have effects that are unintended and unanticipated, causing additional problems.  John will present a number of examples of unintended consequences, including current gun and drug laws.
JOIN John and Barb as they discuss Unintended Consequences.
(2) Dr. Eric Ouellet

Joining the show during the second hour is Professor of Military Sociology with the Royal Military College of Canada and Head of the Department of Defence Studies, Canadian Forces College, Toronto, Dr. Eric Ouellet. Eric will be discussing his book, Illuminations: The UFO Experience as a Parapsychological Event.
What if UFO experiences are the result of large-scale, unconscious, psychic forces?
Parapsychology and UFOlogy are like oil and water. They just don't mix, despite the decades-long efforts of some highly respected researchers to call attention to the paranormal or parapsychological aspects of UFO events. Sociologist Eric Ouellet offers a novel approach to a phenomenon that has thus far resisted all other efforts to explain it, be it as extraterrestrial craft, time travelers, secret government projects, or natural phenomena.
Combining research in parapsychology, sociology, and UFOlogy,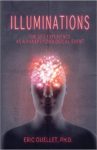 Ouellet provides a thought-provoking reassessment of several well-known UFO cases, including the Washington, DC, UFO wave of 1952, the Betty and Barney Hill abduction of 1961, the Rendlesham UFO incident of 1980, and the Belgian UFO wave of 1989-1991. While not claiming to have the final solution to the UFO mystery, he offers much food for thought and a refreshing outlook on a stubbornly elusive phenomenon.
Eric Ouellet is a professor of military sociology with the Royal Military College of Canada, and he is Head of the Department of Defence Studies at the Canadian Forces College in Toronto. He teaches to middle and senior level military officers posted to advanced professional development studies. As part of his work, he is also engaged in conducting scholarly research and publishing, and has been involved in a number of applied research projects for the North Atlantic Treaty Organization, and for Defence Research and Development Canada. He has published on various topics such as military leadership, command and control, military planning, irregular warfare and terrorism, institutional analysis of military organizations, and strategic studies.
He is a professional member of the Parapsychological Association (PA), the only formally recognized scholarly society in the field of parapsychology, and he is the PA's liaison officer for Canada. He has written a number of articles on parapsychological topics in publications like the Australian Journal of Parapsychology, Bulletin Métapsychique, EdgeScience, and Paranthropology. His research is focussed on developing a better understanding of paranormal phenomena's role in social dynamics with a particular emphasis on the UFO phenomenon. He is also collaborating with a Canadian paranormal research organization, Paranormal Studies Investigations Canada (PSICAN).
Eric Ouellet studied political science at Université Laval, in Quebec City, where he completed a Baccalaureate and a Master's degree. He graduated with a Ph.D. in sociology from York University, in Toronto. He was born in Quebec City, Canada, and has move to Toronto in 1992.
For more information, visit http://parasociology.blogspot.com.
(3) Dr. Stephen Sinatra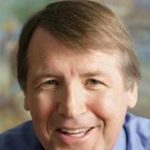 Joining the show during the third hour is one of America's foremost integrative cardiologists, Dr. Stephen Sinatra. Dr. Sinatra will be discussing his and co-author Tommy Rosa's new book, Health Revelations from Heaven and Earth.
Would you like to live a more heart-centered life and learn how to maintain a happy and healthy mind, body and spirit?
Fifteen years ago, Bronx-born plumber Tommy Rosa died in a hit-and-run accident. Lying by the road, he felt a tug whisking him off into a tunnel of light to meet a divine teacher in Heaven. After several weeks in a coma, Tommy returned to Earth, to walk again with a heightened sense of connection to one and all.
Around the same time, Dr. Stephen Sinatra, an integrative cardiologist, was dismantling the prevailing ideas of preventive pharmacology with his holistic approach to treatment. In their first encounter, Tommy got the intuitive message that Dr. Sinatra had an infection in his hip. Tommy's insight confirmed Dr. Sinatra's own similar thoughts of infection. When Tommy shared with Dr. Sinatra the divine revelations of healing that he had learned, Dr. Sinatra was shocked — the keys to solving the imbalance of energy that he had identified as the cause of most chronic illness were the same as those Tommy was relating.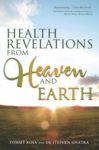 From this intersection of the divine and the scientific, Tommy Rosa and Dr. Sinatra began writing Health Revelations from Heaven and Earth, a unique prescriptive guide for healthy living. Tonight, discover the eight revelations gleaned from God that will lead you toward revitalized health, a newfound sense of purpose, and spiritual balance.
Dr. Sinatra is one of America's foremost integrative cardiologists and also a psychotherapist with 40 years of clinical experience treating heart disease. In addition, he's the host of HeartMDInstitute.com  and an author with more than a dozen books, including The Great Cholesterol Myth.
For more information, visit http://drsinatra.com and http://healthrevelations.com.
Share this post...