Podcast/Show Archives:  Dr. Boylan Hour 1 – Hour 2 Dr. Salla Hour 3 – Hour 4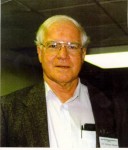 Dr. Richard Boylan
During the two hours of the show, 8-10pm MDT, Dr. Richard Boylan http://www.drboylan.com/ will join us to discuss the developing global flu epidemic and how his exhaustive work with the Star Nations/Star Children will provide us with some insights into how this potential pandemic will unfold.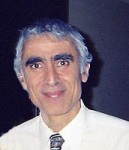 From 10pm-Midnight MDT Dr. Michael Salla, Director of the Exopolitics Institute,  http://www.exopolitics.org/ , will  be on the phone from Hawaii as we discuss further the depth to which our day-to-day events here on Earth are influenced by Exopolitics.
Dr.Michael E. Salla, is a pioneer in the development of 'Exopolitics', the political study of the key actors, institutions and processes associated with extraterrestrial life. His interest in exopolitics evolved out of his investigation of the sources of international conflict and its relationship to an extraterrestrial presence that is not acknowledged to the general public, elected officials or even senior military officials. His groundbreaking Exopolitics: Political Implications of the Extraterrestrial Presence (Dandelion Books, 2004) was the first published book on exopolitics and explained the political implications of extraterrestrial life. His more recent, Exposing U.S. Government Policies on Extraterrestrial Life (Exopolitics Institute, 2009) takes exopolitics to a new level of sophistication by revealing how the world's most powerful nation secretly manages information concerning extraterrestrial life and technology.
Join us as we go "behind the headlines" with Dr. Boylan and Dr. Salla this Saturday, May 2nd.
Dr. Salla is an internationally recognized scholar in international politics, conflict resolution and US foreign policy, and is the author/editor of an additional four books including The Hero's Journey Toward a Second American Century (Greenwood Press, 2002); Essays on Peace (Central Queensland University Press, 1995); Why the Cold War Ended (Greenwood Press, 1995); and Islamic Radicalism, Muslim Nations and the West (1993). He has also authored more than seventy articles, chapters, and book reviews on peace, ethnic conflict and conflict resolution. He has held academic appointments in the School of International Service & the Center for Global Peace, American University, Washington DC (1996-2004); the Department of Political Science, Australian National University, Canberra, Australia (1994-96); and the Elliott School of International Affairs, George Washington University, Washington D.C., (2002). He has a Ph.D in Government from the University of Queensland, Australia, and an M.A. in Philosophy from the University of Melbourne, Australia. He has conducted research and fieldwork in the ethnic conflicts in East Timor, Kosovo, Macedonia, and Sri Lanka, and organized peacemaking initiatives involving mid to high level participants from these conflicts.
Dr. Salla founded the Exopolitics Institute (2005) and the Exopolitics Journal (2006). He has co-organized three international conferences on extraterrestrial life on the Big Island of Hawaii. Dr Salla has appeared in hundreds of radio and television shows and international conferences for his research on exopolitics and international conflict. A list of his exopolitics interviews and conference papers appears here. A copy of Dr Salla's curriculum vitae listing his academic publications, appointments and interviews is available here. His former academic website is available here.
Share this post...