August 9, 2014 – Archives/Pod Casts         Hour 1 –    Hour 2 –    Hour 3
Hour 1:  Dianne Morris Jones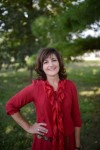 Joining Amerika Now during the first hour is psychotherapist Dianne Morris Jones, LMHC, CDWF-C, to discuss her latest book, STOP BREATHE BELIEVE:  Mindful Living One Thought at a Time.
We all long to live wholeheartedly – with authenticity and joy, and in a way that honors our true selves and brings our gifts into being.  Often, however, our own negative thinking gets in the way.  STOP BREATHE BELIEVE is a simple yet powerful practice that can help us stop the stream of thoughts flowing through our minds to become aware of the one unhealthy thought that needs replaced; breathe our way to a state of calm openness; and move forward with the help of a compassionate belief statement that brings release from the unhealthy thought that is hindering us.
Dianne will share some of the basics of STOP BREATHE BELIEVE that are easy to comprehend and implement:
STOP to become aware of whatever unhealthy thought is in your mind
BREATHE your way to a state of calmness to dispel negative thoughts
BELIEVE a unique truth statement that releases you from negative thoughts.
Dianne Morris Jones is a Licensed Mental Health Counselor (LMHC), a Certified Daring Way Facilitator and Consultant (CDWF-C), a Certified Laughter Yoga Instructor, and has extensive training in Spiritual Direction and the Enneagram.  She practices in Des Moines, Iowa, and holds a degree in Family Finance from Texas Tech University and a Master's in Counseling from West Texas A&M University.  She practices individual and couples therapy from a mindful, cognitive behavioral approach, and is multi-faceted in her practice, incorporating various learning environments in addition to one-on-one counseling.  Her clinical focus includes working with depression, anxiety, relationship issues, trauma, and life transitions.  Jones specializes in helping clients embrace their authenticity and encourages them to create lives that reflect their values and passions.  She supports holistic living in her approach by being intentional to view life through emotional, physical, spiritual, financial, intellectual, and relationship perspectives.
In addition to STOP BREATHE BELIEVE, Dianne is also the author of I'm Fine, a real feelings journal.
For more information, visit http://www.diannemorrisjones.com.
CALL  800-259-5791  TO SPEAK WITH DIANNE MORRIS JONES.
Hour 2:  Vinh Chung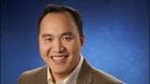 Dr. Vinh Chung, MD, joins the show during the second hour to tell his and his family's amazing and miraculous story, which he's written about in Where the Wind Leads:  A Refugee Family's Story of Love, Rescue, and Redemption.
Thirty-five years ago, Vinh Chung was a young boy lying half dead in a fishing boat in the middle of the South China Sea.  At three years of age, Chung and his family of ten fled communist oppression in Vietnam.  As part of the legendary "boat people," they were attacked twice by pirates and left for dead, adrift on the South China Ocean.  Six frightful days later, a World Vision mercy ship stumbled across their boat and rescued them.  After the rescue, the Chungs eventually relocated to Arkansas, where they faced abject poverty, ethnic discrimination, and an almost insurmountable language barrier.
Tonight, Vinh will recount his family's evolving faith and success on American soil.  From one dream and a series of providential encounters to a life of perseverance, sacrifice, and a new faith in God, Chung excelled and eventually graduated from Harvard (magna cum laude) and Harvard Medical School (earning his MD) as a Dermatologist focusing on skin cancer.  He and his siblings now hold five master's degrees and six doctorates – making theirs an extraordinary rags-to-riches tale.
You won't want to miss this extraordinary tale, which serves as a reminder to people everywhere that the American dream, while still possible, carries with it a greater responsibility.
Chung will discuss life in Vietman and his parent's difficult decision to leave; their terrifying plight at sea with no food or water; the rescue by World Vision; their adjustment to life in America; why he chose an Ivy League school; how the Vietnamese ministry impacted his family and beliefs; and how he continues to foster a sense of heritage into the daily life for his children.
Dr. Vinh Chung, MD, graduated Harvard College magna cum laude and attended Harvard Medical School for his MD.  Dr. Chung studied at the University of Sydney as a Fulbright Scholar and completed a Master of Pharmaceutical Sciences.  He also holds a Master of Theology from the University of Edinburgh.  Dr. Chung currently serves on the board for World Vision US.  He and his wife have three children and are expecting a fourth.  They run a successful private medical practice in Colorado Springs.
CALL  800-259-5791  TO SPEAK WITH VINH CHUNG.
Hour 3:  Frank Joseph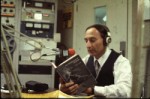 Joining the show during the final hour is bestselling author and Atlantis researcher Frank Joseph, who will be discussing his chapter entitled Plato's Atlantis:  Fact or Fiction from the new book, Lost Secrets of the Gods (edited by Michael Pye and Kirsten Dalley).
To many Americans and virtually every mainstream scientist, Atlantis was only a myth.  Even scholars more open to factual possibilities are far from agreement concerning Atlantis's origins, age, location, size, manner of destruction, or significance.
Unfortunately, contrary theories and conclusions have muddled the debate for too long, but they may be largely reconciled by close scrutiny of the most complete source material still extant after more than two millenia – Plato's Atlantis.  Is the real story of Atlantis spelled out in Plato's dialogues, Timaeus and Kritias?
Tonight, Frank will discuss Plato's Atlantis:  Fact or Fiction and if there is any physical verification for Plato's story of Atlantis.
Frank Joseph has authored more books about the lost civilization of Atlantis than any other writer in history.  His complete published output includes 26 titles in as many foreign languages.  He was the editor-in-chief of Ancient American, a popular science magazine, from its inception in 1993 until his retirement 14 years later.  During his career as a staff reporter for other periodicals, Joseph interviewed Secretary of State John Kerry, Minnesota Governor Jesse Ventura, test pilot Chuck Jaeger, soprano Sumi Jo, symphonic conductor Sir George Solti, and actors Peter Ustinov, Vincent Price, and Shirley MacLaine.
Today, Frank is a feature writer for Atlantis Rising as well as Australia's Nexus and New Dawn. An avid scuba diver since he was 17 years old, Joseph has participated inhundreds of underwater expeditions from the eastern Mediterranean Sea and the Atlantic Ocean off North Africa to the Bahamas and Polynesia.  A professor of world archaeology at Japan's Savant Society, his work has received award recognition from the Midwest Epigraphic Society, the Burrows Cave Society, and the Ancient American Artifact Preservation Society.
For more information, visit http://www.warwickassociates.com/about/book-campaigns/lost-secrets-of-the-gods/.
CALL  800-259-5791  TO SPEAK WITH FRANK JOSEPH.
Share this post...