(1) Open Discussion with John J. Higgins and Barb Adams on The Power of Being United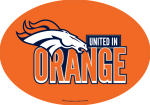 On Super Bowl Sunday, February 7th, 2016, the Denver Broncos, as underdogs, proved that a team is more than the sum of its parts. Peyton Manning wasn't simply doing what he did while MVP Von Miller and all the rest of the members of the team were doing what they did. Rather, the Broncos were a true team, where the individuals worked together in a seamless, interconnected manner–enhancing each others gifts and abilities–to achieve something far greater than the sum of the individual members.
Throughout the year, Broncos fans United in Orange to help propel their team to the Super Bowl and a win. On Tuesday, more than one million fans gathered under brilliant blue skies and warm February temperatures to celebrate their Super Bowl champions in downtown Denver.  The sheer size of the crowd was amazing, considering the state's population is just a bit over 5 million and Denver's population is under 700,000 people. But even more amazing, only one arrest in a day that lasted almost 10 hours.
When people unite with a common purpose or vision, the possibilities are unlimited.  Likewise, division is the death knell for any sports team, family, or nation. A nation fractured by political ideologies cannot prosper just as a house divided against itself cannot stand.
As we continue to count down the days until the November election, maybe we should take a lesson from Broncos fans and remember we are all Americans first and Unite in Red, White, and Blue for the greater good of this country and all of its people.
JOIN Barb and John as they discuss The Power of Being United.
(2) Donna Eden and David Feinstein, Ph.D.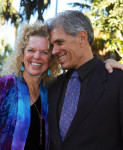 Joining Amerika Now during the second hour are husband and wife team, Donna Eden and Dr. David Feinstein. Donna and David will be discussing their latest book, The Energies of Love:  Using Energy Medicine to Keep Your Relationship Thriving.

Have you ever wished you had a map to navigate the invisible energies at play in your relationships, or wondered why you're attracted to certain types of people? And what does "energetic chemistry" have to do with attracting the right person for you?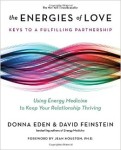 These and other questions will be discussed by Donna Eden and her husband, Dr. David Feinstein. They'll talk about the key factor missing in most approaches to improving relationships and how to handle difficult relationship challenges by tapping into new sources of energy.
Donna Eden is a pioneer in the field of Energy Medicine, within both traditional and alternative health-care settings. She is recognized for her innate ability to determine accurately the causes of physical and psychological problems based on the state of the body's energies and to devise highly effective treatments.
David Feinstein, Ph.D., is a clinical psychologist who has served on the faculties of The Johns Hopkins University School of Medicine and Antioch College. He is the author of eight books and more than 80 professional articles and is a pioneer in the areas of Energy Psychology and Energy Medicine.
Together, Eden and Feinstein have co-authored Energy Medicine, Energy Medicine for Women, and The Promise of Energy Psychology.
For more information, visit http://theinnersourcestore.com.
(3) Dr. Stephen Sinatra, MD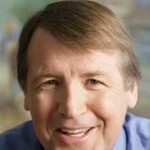 Joining the show during the third hour is one of America's foremost integrative cardiologists, Dr. Stephen Sinatra. Dr. Sinatra will be discussing his and co-author Tommy Rosa's new book, Health Revelations from Heaven and Earth.
Would you like to live a more heart-centered life and learn how to maintain a happy and healthy mind, body and spirit?
Fifteen years ago, Bronx-born plumber Tommy Rosa died in a hit-and-run accident. Lying by the road, he felt a tug whisking him off into a tunnel of light to meet a divine teacher in Heaven. After several weeks in a coma, Tommy returned to Earth, to walk again with a heightened sense of connection to one and all.
Around the same time, Dr. Stephen Sinatra, an integrative cardiologist, was dismantling the prevailing ideas of preventive pharmacology with his holistic approach to treatment. In their first encounter, Tommy got the intuitive message that Dr. Sinatra had an infection in his hip. Tommy's insight confirmed Dr. Sinatra's own similar thoughts of infection. When Tommy shared with Dr. Sinatra the divine revelations of healing that he had learned, Dr. Sinatra was shocked — the keys to solving the imbalance of energy that he had identified as the cause of most chronic illness were the same as those Tommy was relating.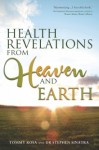 From this intersection of the divine and the scientific, Tommy Rosa and Dr. Sinatra began writing Health Revelations from Heaven and Earth, a unique prescriptive guide for healthy living. Tonight, discover the eight revelations gleaned from God that will lead you toward revitalized health, a newfound sense of purpose, and spiritual balance.
Dr. Sinatra is one of America's foremost integrative cardiologists and also a psychotherapist with 40 years of clinical experience treating heart disease. In addition, he's the host of HeartMDInstitute.com  and an author with more than a dozen books, including The Great Cholesterol Myth.
For more information, visit http://drsinatra.com and http://healthrevelations.com.
Share this post...