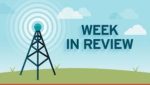 (1) John J. Higgins & Barb Adams, The Week in Review
Some of the topics that Barb and John will discuss include the Republican National Convention, plagiarism, Ted Cruz (and other Republicans) not endorsing Trump, Trump and NATO, Clinton's choice for VP (Tim Kaine), Roger Ailes out at Fox News, Munich mass shooting, and more!
JOIN Barb and John as they discuss The Week in Review!
(2) Richard Estep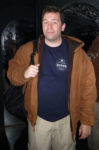 Joining the show during the second hour is author and paranormal investigator Richard Estep. Richard will be discussing his book, The World's Most Haunted Hospitals: True Life Paranormal Encounters in Asylums, Hospitals, and Institutions.
Hospitals–they're the nexus point between life and death, where people both enter and exit life. If hospital walls could talk, what tales would they tell?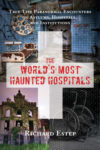 In The World's Most Haunted Hospitals: True-Life Paranormal Encounters in Asylums, Hospitals, and Institutions, paramedic and paranormal investigator, Richard Estep, researches and recounts chilling stories of hospital hauntings around the world.
Richard will discuss some of the cases from his book, including the myriad of hauntings that occur at an old Utah hospital, now a nursing home; the terrifying screams and violent scenes that scare visitors away from an abandoned airbase in the Phillipines; and a sanitarium where thousands of patients died. In addition, Richard will discuss his own experiences in researching the paranormal.
An expert in ghosts, the paranormal, and emergency medicine, Richard Estep is a popular author, convention speaker, and media guest.  He's the Co-Founder and Director of the Boulder County Paranormal Research Society, a major organization involved in investigating claims of haunted properties, people, and objects on both sides of the Atlantic.
For more information, visit http://richardestep.net.
(3) Diane Altomare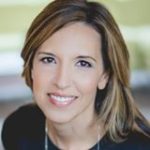 Integrative life coach and author Diane Altomare joins the show during the third hour to discuss her new book, Clarity: Ten Proven Strategies to Transform Your Life.
All too often when we feel stuck in life we tackle the problem from the outside. We start a new exercise program or diet, start taking a class, or search for someone else to fix our lives for us. But then, when we don't find the answer or solution we're looking for, we become disillusioned and resign ourselves to accept that this is "just the way things are."
But what if all that you desired to have in your life was really available to you? And the only reason you couldn't access it was because you were looking for the answers in the wrong place?
In Clarity, Diane Altomare shows you how to connect with the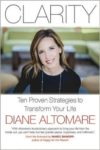 hidden insight that's within you to identify the necessary steps for creating what you desire in every part of your life. Her revolutionary step-by-step approach will empower you to create your life the way you want it to be and, most importantly, will leave you feeling amazing about yourself in the process!
Diane Altomare is an Integrative Life Coach and keynote speaker at lectures and events around the country. She has been featured on syndicated radio shows, including iHeart Radio, and is a contributor to Finer Minds. Known as "the coach with the authentic, gentle, and laser-focused approach," Diane has a gift for nailing the deep truth behind any situation.
For more information, visit http://dianealtomare.com.
Share this post...