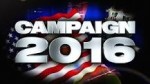 (1) OPEN DISCUSSION on Election 2016
Super Tuesday has come and gone, and Donald Trump and Hillary Clinton have extended their leads in what may be one of the wildest (and weirdest) presidential election campaigns.
While Trump continues his hostile takeover of the Republican Party, sending the "Never-Trump Movement" and party establishment scrambling, on the Democratic side, Sanders vowed to take the fight all the way to Philadelphia. Sanders now appears to have the resources to do it.
Like a soap opera, this election campaign has had its fair share of plot twists (Chris Christie's about-face on Trump, from calling him a "carnival barker" to introducing Trump as "the next President of the United States."); comedic moments (Ben Carson's memorable quotes and one-liners); and melodrama (pick any Republican debate, but the debate in Houston certainly scored highly on histrionics as did Thursday night's 11th GOP Debate in Detroit).
In what may be the biggest democratic show on Earth, we the voters eagerly await the next episode, wondering if our choice will make it to the finale or succumb to poor "ratings."  Stay tuned!
JOIN Barb and John as they discuss the results and repercussions of Super Tuesday as well as the latest on Election 2016.
(2) Julia Schopick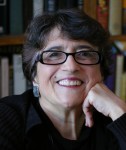 Joining Amerika Now during the second hour is patient advocate, bestselling author, and creator of the award-winning blog HonestMedicine.com, Julia Schopick. Julia will be discussing her book, Honest Medicine, and, in particular, a little-known treatment for autoimmune diseases called Low-Dose Naltrexone (LDN) that could save millions of lives.
March is National Autoimmune Awareness Month. Autoimmune diseases afflict over 50 million Americans and exceed $100 billion in direct health-care costs every year. The drugs commonly used to treat these diseases, which include multiple sclerosis, lupus, rheumatoid arthritis, fibromyalgia, and Crohn's, are expensive, often ineffective, and wreak havoc on patients with damaging side effects. Julia will discuss another drug that's been proven effective yet costs far less: Low-Dose Naltrexone (LDN). But most doctors and patients don't even know about it and many doctors won't prescribe it, even though its success with autoimmune disease has been documented for 30 years.
With 50 million lives at stake, patient education has never been so important – and no more so than with autoimmune diseases. Most doctors only prescribe drugs that are manufactured and marketed by pharmaceutical companies, who have a stranglehold on the blockbuster studies used for approvals. It's a terrible Catch-22, breaking our healthcare system and costing dollars and lives. Meanwhile, a growing network of patients are learning about LDN, dubbed a "miracle drug" by many. They even funded a study themselves, trying to break through the wall between Big Pharma and a known solution.
Julia Schopick is the bestselling author of Honest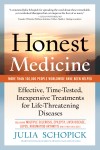 Medicine, which introduces effective, time-tested, inexpensive treatments for autoimmune diseases and other disorders, offering new hope to thousands. She also coaches patients on how to find doctors who will help them get the care they so desperately need. Julia has appeared on hundreds of talk shows, and her columns and articles have appeared widely in the national press.
For more information, visit http://honestmedicine.com.
(3) Thomas J. Carey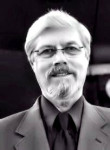 Best-selling author and Roswell crash investigator Thomas J. Carey joins the show during the third hour to discuss his and co-author Donald R. Schmitt's new book, The Children of Roswell: A Seven-Decade Legacy of Fear, Intimidation, and Cover-Ups.
Since the Roswell crash in 1947, the incident has been well documented, described, researched, and explained in countless books, articles and films. Two of the most active Roswell investigators, Thomas J. Carey and Donald R. Schmitt, have now exposed the scandalous aftermath–the lifetime impact that Roswell has had on families who have lived with the truth while enduring the government's erroneous accounts of the event–in their new book, The Children of Roswell.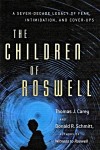 Tom will discuss what happened to Sheriff George Wilcox, how the daughter of a witness had her telephone bugged for years, the secret cave of Dan Richards, and why the military would continue to harass the families of the original witnesses even after almost 70 years.
Tom Carey holds a Master's in Anthropology and is a U.S. Air Force veteran who held top secret security clearance. He has investigated and written about Roswell for over two decades and consults on Roswell-related documentaries. Tom's research has contributed to a number of books and articles on the Roswell Incident such as The Truth About the UFO Crash at Roswell (1994) by Kevin D. Randle and Donald R. Schmitt and will ultimately yield additional books and articles on the subject. Additionally, Tom has appeared as a guest on many radio and television shows including Larry King Live and Coast-to-Coast AM with George Noory. He has lectured all over the country regarding the subject, and his portrait appears in the Hall of Fame at the International UFO Museum and Research Center in Roswell, NM, for his continuing contributions to the understanding of the Roswell events of 1947. With Don Schmitt, Tom was the investigative consultant for the highly acclaimed and top-rated 2002 Sci Fi Channel documentary, The Roswell Crash: Startling New Evidence. 
For more information, visit http://roswellinvestigator.com.
Share this post...