(1) The Week in Review
Top Story: Five (5) Dallas police officers were killed and another 12 injured during a police shootings protest at the Black Lives Matter Rally in Dallas. Two civilians were also shot.
What was to have been a peaceful demonstration in response to earlier-in-the-week police shootings of black men in Minnesota and Louisiana quickly turned into chaos and bloodshed. But all of these killings are just the latest in what is becoming "the new norm" in America.  What's happening and where's sanity and reason? How do we heal America?
In other news, on Tuesday, FBI Director James Comey said he wouldn't recommend charges for Hillary Clinton's use of a private email server while Secretary of State.  Attorney General Loretta Lynch then followed on Wednesday by stating that Clinton would not be charged, saying "I received and accepted their (the FBI's) unanimous recommendation that the thorough, year-long investigation be closed and that no charges be brought against any individuals within the scope of the investigation."
Although the case may be officially closed and the biggest cloud hanging over Clinton in her campaign removed, there is plenty of political fallout for Clinton ahead.
Meanwhile, Trump continues to insist he didn't mean anything by his Tweet last weekend depicting Hillary Clinton alongside a six-point star and piles of $100 bills, going so far as to blame members of the "dishonest media" for suggesting the star represents a Star of David.  White supremacist leader David Duke praised Mr. Trump for slipping some "Red Pills" to the America people.  And whether Trump meant it or not, it's not the first time he's made comments suggesting leanings in that direction…not distancing himself quickly from Duke's support earlier this year; tweeting a graphic that overstated the rate of black-on-white murders; his infamous "taco bowl" tweet in celebration of Cinco de Mayo;  re-tweeting a quote from fascist dictator Mussolini in February; or #AmericaFirst (the name of the isolationist, anti-Semitic national organization that urged the U.S. to appease Adolf Hilter).
JOIN Barb and John as they discuss The Week in Review and more.
(2) Beth Darnall, Ph.D.

Joining the show during the second hour is author and pain psychologist Beth Darnall, Ph.D. Beth will be discussing her book, Less Pain, Fewer Pills:  Avoid the Dangers of Prescription Opioids and Gain Control over Chronic Pain.
Roughly 100 million Americans, close to one-third of the U.S. population, suffer from some form of chronic pain. Understandably, those who suffer from pain seek medical treatment. Over the past decade, powerful opioids that were formerly reserved for cancer patients have been routinely prescribed for chronic pain. Opioid prescriptions have increased by 400 percent, making them the most prescribed class of drugs in the U.S.
More than 40 deaths occur everyday from prescription opioid overdoses. In response to this growing health crisis, the CDC recently recommended drastic limits to the prescribing of opioids for chronic pain, and even for pain after surgery. Many patients are now left looking for a resource to help them taper off their pain medications.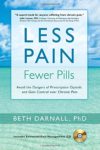 In her book, Less Pain, Fewer Pills, Beth Darnall explains that the word "painkiller" is a misnomer. No chronic pain can truly be "killed" with a pill. Instead, successful chronic pain management requires a balanced approach that includes the use of opioids as just one part of a comprehensive, holistic pain-care management plan.
Dr. Darnall will discuss how you can learn techniques to help you need less pain medication while promoting mindful use of medication; how to build a personalized empowerment program to reduce pain naturally; proven psychological techniques to overcome catastrophizing–a major factor in the experience of pain intensity and duration; and how to use opioids mindfully or stop using them safely and effectively.
Dr. Beth Darnall, Ph.D., is Clinical Associate Professor in the Division of Pain Medicine at Stanford University. As a pain psychologist, she has 15 years experience treating adults with chronic pain, and has lived through her own chronic pain experience. Her work empowers individuals to harness the power of their mind-body connection to reduce pain and the need for medications.
For more information, visit http://bethdarnall.com.
(3) Dr. Steven Stosny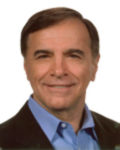 Renowned author, media consultant on relationships, and Founder of Compassion Power, Dr. Steven Stosny, joins the show in the third hour to discuss his recent book, Soar Above: How to Use the Most Profound Part of Your Brain Under Any Kind of Stress.
Success in work, love, and life depends on developing habits that activate the powerful prefrontal cortex when we need it most. Unfortunately, under stress, the human brain tends to revert to emotional habits we forged in toddlerhood: blame, denial, avoidance, reacting to a jerk like a jerk, and turning our connections into cold shoulders—or worse.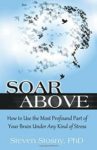 In Soar Above, renowned relationship expert Dr. Steven Stosny offers a ground-breaking formula for building new, pressure-resistant habits. Based on research in psychology, neurobiology, and anthropology, Stosny will discuss how anyone can switch to the adult brain automatically when things get tough and to soar above the impulse to make things worse.
If you're tired of making the same mistakes over and over, in everything from addictions and diets to memory issues and relationships, listen in as Dr. Stosny will discuss tools to help you take flight from the "toddler brain" to landing in the adult brain when things get tough.
Dr. Steven Stosny is the Founder of Compassion Power and is a renowned author and media consultant on relationships, anger and abuse. He's appeared on numerous radio and television programs, including Oprah, Anderson Cooper 360, and The Today Show. In addition, he's been the subject of articles and interviews in numerous national newspapers and magazines and his Psychology Today blog is one of the most popular, with nearly four (4) million views.
For more information, visit http://compassionpower.com.
Share this post...