May 31, 2014 – Archives/Pod Casts            Hour 1 –    Hour 2 –    Hour 3
Hour 1:  Matthew Shafer – Cancelled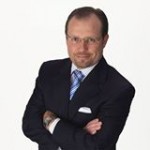 Joining Amerika Now during the first hour is world-renowned financial advisor and economist, Matthew T. Shafer, who will be discussing his book, The Future of Your Wealth:  How the World is Changing and What You Need to Do About It.  A Guide for High Net Worth Individuals and Families.

You've probably heard of emotional eating, but financial advisor Matthew T. Shafer says emotional investing is a problem that needs to be recognized society-wide, especially since the economy has been in such sharp focus this past half decade.
"The words of an experienced mentor have proven to be spot on throughout my career," says Shafer, named one of the top 1,000 financial advisors in the U.S. by Barron's Magazine.
"People become too optimistic and enthusiastic when their investments are on the rise, and too fearful and skeptical when they see a decline," says Shafer, "And it holds true for all income levels."
The economic environment has changed quickly and dramatically in the last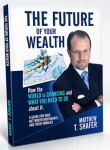 several years. Many successful investors are uncertain where to turn, what to do with their liquid investments, and how to manage and grow their enterprises considering the dangerous implications of rising taxes and increasing regulations. On top of these concerns, this segment of the population is also being vilified for slow economic growth and unemployment, resulting in a cultural uprising against successful Americans, many of whom have built their wealth up from almost nothing and are representative of the American dream.
In his book, The Future of Your Wealth, Shafer advocates for this group and provides a reality check for many Americans who aren't even aware they're being considered within this demographic.
Tonight, Matthew Shafer will discuss how to keep your emotions from dictating your financial future.
Matthew T. Shafer is a graduate of American University, where he obtained Bachelor of Arts and Master of Arts degrees in Economics, with a concentration in International Financial Markets.  In 2005, Matthew attended the Haas School of Business at the University of California, Berkeley, where he obtained the title of Certified Investment Management Analyst (CIMA) and joined the Investment Management Consultants Association (IMCA).
Matthew has been named one of the top 1,000 Financial Advisors in the U.S. by Barron's Magazine (2009) and has received several national recognitions, inlcuding "Premier Advisor" by the National Association of Board Certified Advisory Practices (2012).
For more information, visit http://mattshafer.us/.
Hour 2:  Bob Wheeler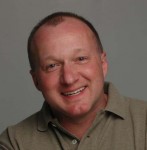 Certified Public Accountant and CFO of The Comedy Store in West Hollywood, California, Bob Wheeler, joins the show during the second hour to discuss his new book, The Money Nerve:  Navigating the Emotions of Money.
Are you feeling financially tapped and emotionally trapped?  Do you feel the heat rise in you every time you pay bills or feel the aggravation of watching a loved one waste money?  Is your money nerve being pinched?  Bob Wheeler's book, The Money Nerve, is at the nexus of your heart and your wallet, and will help you navigate your emotional response to money.
Bob's dynamic approach to personal finances will help you replace outdated belief systems related to money, overcome fears around money, offer how to have a healthy relationship with money, and create honest budgets.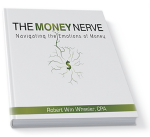 Tonight Bob will help you face your financial fears and discover financial freedom by creating a healthy relationship with the money you have.
Bob Wheeler's personal narrative is to: "Be the change you want to see in the world." ~ Mahatma Ghandi
His crusade for personal growth has cross-pollinated with his accounting practice to birth a new approach to personal finances. From his 25 years of helping clients, Bob has distilled a concoction of warmth, information, motivation and budgeting directive that he offers to anyone with financial concerns. His passion is to help others gain insights about how emotions trigger financial decisions. Combining finances with behaviors, Bob has lifted the numbers off the table and put them into the heart, where he shows they have been all along.
As a man of true integrity with an infectious energy, Bob has spoken at various conferences on tax law changes and serves on the board of directors for several nonprofit and profit corporations. While strengthening his accounting practice, Bob has simultaneously pursued his love of satire and ventured into the realm of standup comedy. He is currently the Chief Financial Officer for The Comedy Store in West Hollywood, California.
Bob graduated from Rhodes College in Memphis, Tennessee. His world travels lead him to all points on the globe, especially those at high altitudes. He has climbed Mt. Kilimanjaro in Africa, arrived at the Base Camp Everest in Nepal, and climbed several smaller mountains in between. With charm and humor, his experiences on the road, in the office, or in a Grecian marathon give him a broad and unique perspective as a financial behaviorist.
For more information, please visit http://themoneynerve.com. And for Bob's accounting practice, please visit his accounting website at: http://www.rwwcpa.com/index.html.
Hour 3:  Lawren Leo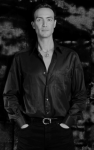 Rounding out the show during the final hour is noted expert on esoteric philosophy and the practice of magickal arts, Lawren Leo, who will be discussing his new book, Dragonflame:  Tap Into Your Reservoir of Power Using Talismans, Manifestation, and Visualization.
The revelation of a new and powerful philosophical system is the rare treasure discovered in Lawren Leo's new book, Dragonflame.
Anyone interested in the Holy Grail, the Philosopher's Stone, the movie The Secret, and the Law of Attraction (and who isn't?) will be drawn to Dragonflame for the insightful meditations and visualizations, the exercises and the rituals.  In an understandable and reader-friendly way, detailed instructions are tailored to beginners and to advanced practitioners of the magickal arts so that both achieve metaphysical transformation.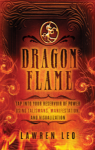 Based on an entirely new and unique formula, Dragonflame will teach you how to create talismans with which to control personal power, find and manifest deepest dreams and desires, discover new paths for magickal and spiritual development, and how to make magick work in a karmically-correct fashion.
Lawren will reveal a new and powerful philosophical system that sets forth a magical equation for achieving spiritual transformation and manifesting one's desires.
Dragonflame is a crossover book that includes the magical concepts of Qabalah, Wicca, Alchemy, Tarot Associations, Astrology, and High Magick.  It also offers seven rituals for success, finding your true purpose, and increasing magickal and psychic gifts
Join Lawren Leo tonight as he helps you uncover the treasure that lies buried deep within you.  As with Alchemy, what is the ultimate purpose of magick if not for transmutation and transformation?
Lawren Leo attended Lynn University and Pepperdine University.  Since then, he has traveled throughout the U.S., Great Britain, Western Europe, North Africa, and the Middle East studying esoteric philosophy, magickal arts, alternative religion, as well as giving readings.  In addition, he has been practicing Wicca, High Magick, and studying Qabalah for nearly three decades, tracing his first psychic experience back to the age of five.  His remarkable gifts of spirit communication, clairvoyance, clairaudience, and clairsentience have garnered international attention.
Presently, Lawren owns a metaphysical boutique called New Moon Books, Crystals & Candles, Inc., in Pompano Beach, Florida, where he also resides.   He is also a contributing author and Editor of the electronic magazine, The Familiar.
For more information, please visit http://newmoonbooks.org.
Share this post...