November 17, 2012 – Archives/Pod Casts            Hour 1 –   Hour 2 –   Hour 3
Hour 1:  Dr. Rita Louise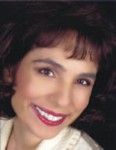 Joining Amerika Now during the first hour of the show is medical intuitive, Dr. Rita Louise, a 20-year veteran of the alternative health field who joins Barb to discuss her latest book, Man-Made:  The Chronicles of Our Extraterrestrials.

Mythology is filled with stories of torrid romances, elaborate and intricate plots, violence, scandals and conspiracies. It tells tales of a time when the Gods walked the Earth. Contemporary science assumes that the gods of our past were probably the product of someone's fanciful imagination. Could it be possible that the writers, chroniclers and scribes of our distant past actually recorded a realistic view of our origin?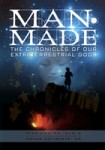 Man-Made focuses on our most ancient of stories. It follows the text and chronology laid out by the myths themselves. Current scientific discoveries are then placed side-by-side with these early worldviews. Taken as a whole, what they reveal is astonishing.
"Fran Dresher's delivery without the whine," is how one audience member put Dr. Rita Louise's frank, funny, yet honest approach. The founder of the Institute Of Applied Energetics and author of several books including ark Angels: An Insider's Guide To Ghosts, Spirits & Attached Entities, Avoiding The Cosmic 2×4, and The Power Within, Dr. Rita Louise possesses the caliber of knowledge and experience that organizations demand.
Dr. Louise infuses every speaking engagement with credibility and content and has the unique ability to deliver a serious message through intriguing stories and her own brand of humor. Her high content presentations empower and motivate participants! These skillfully delivered messages help participants understand the messages their bodies and their lives are giving them.
Her unique insights bridge the worlds of science, spirit and culture and are changing the way the world views physical, mental and emotional health. She offers many down-to-earth strategies and empowering solutions that inspire, invigorate and energize people into taking action. Most importantly, she helps participants reclaim their most valuable asset – their health.
Dr. Louise is also the host of Just Energy Radio, which bridges the worlds of science, spirit, and culture.
For more information about Dr. Rita Louise, please visit her websites at:
www.soulhealer.com; www.manmadethechronicles.com; www.justenergyradio.com
PLEASE CALL  800-259-5791  TO SPEAK WITH DR. RITA LOUISE.
Hour 2 (first half hour):  Sigrid Wilshinsky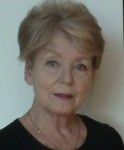 Joining the show during the first half of the second hour is author Sigrid Wilshinsky to discuss her book, My Life in America Before, During and After the Civil War (www.amazon.com).
The economy has changed, and we may need to look backward in order to move forward, says Wilshinsky.
"We have become so accustomed to the fruits of our forefathers' labor that many of us have forgotten just how tough they had it.  But 150 years ago, Americans succeeded by being resilient, resourceful and tenacious about finding work they could do."
Wilshinsky translated dozens of letters written by Louis Hensel, a mid-1800s German immigrant, to his German granddaughter, Emma. They're full of lessons for contemporary Americans, immigrant and non-immigrant alike.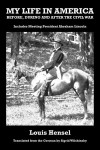 "Reading them is like peeking through a rip in the curtain of history and experiencing life during that time," Wilshinsky says.
Steady work was not a given for an immigrant just off the boat, and there was no Social Security or other safety nets back then, she says. People relied on their friends and their friends' friends – social networks replicated today online.
Hensel always found work, and Wilshinsky will share the traits that helped him survive – and thrive.
Hensel capitalized on all of his talents: Before fleeing Europe, Hensel had a thriving engraving company. He used that skill to land a job almost immediately upon his arrival in the United States. But when the work dried up, he focused on other strengths, adapting his talents to meet the needs of the market as a horseman, artist, farmer and store owner.
An indefatigable work ethic: For Hensel, not working was never an option. While writing his letters to Emma during his later years – he lived to be 91 – he was working as a music tutor. Always an active man, Hensel loathed physical inactivity, and work was a way of life for him.
Wilshinsky will also discuss today's modern society and if social safety nets are sending the wrong messages to citizens.
Born in Berlin, Germany, in 1943, Sigrid Wilshinsky's family escaped into West Germany in 1952.  She benefitted from a world-class education in Berlin, where she focused on art, and immigrated to the United States in 1962.  She has since traveled the world as a stewardess and eventually became a resident of the Pocono Mountains, where she has befriended the local wildlife. Like Louis Hensel, the German-born renaissance man of the 1800s whose letters she translated, Wilshinsky is a multi-talented individual with many interests.
PLEASE CALL  800-259-5791  TO SPEAK WITH SIGRID WILSHINSKY
Hour 2 (second half hour):  W. Granville Brown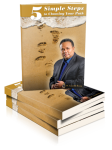 Joining Amerika Now during the second half hour of the second hour of the show is certified life coach and author W. Granville Brown to discuss why we shouldn't be spending our money on Black Friday or during that weekend after Thanksgiving.
Brown is the author of 5 Simple Steps to Choosing Your Path (www.wgranvillebrown.com).
Now is the time of year when even thoughtful, pragmatic people tend to get reckless in their spending. They suffer the consequences later:  debt, unpaid bills and unmet goals, says certified life coach W. Granville Brown.
"I encourage everyone to participate in Buy Nothing Day on Nov. 23 and 24.  It's a good time to step back, think about your choices and make them carefully," Brown says.
"In life, there are choices and decisions, and knowing the difference between the two helps tremendously in organizing your will," Brown says. "Whether or not to budget and spend within your means this holiday season is a choice. But if you choose not to, you need to take responsibility for the consequences."
This philosophy is the "paver" – so to speak – for your path to success, Brown says.
In any aspect of life, understanding when we're faced with a choice versus a decision, and taking responsibility for our choice or decision, is what ultimately empowers each individual to change his or her own life, Brown says.
Brown will discuss why it's important for individuals to take responsibility for their choices and what the most difficult step is in making wiser choices.
After proudly serving in the United States Army and earning his degree in business administration, W. Granville Brown embarked on a successful career in the insurance industry spanning two decades. He later became committed to improving the lives of others by encouraging inward reflection, and became a bestselling, self-published author. As a certified life coach, Brown has helped many clients transform their lives for the better by using real-world methods.
For more information about W. Granville Brown, please visit his site at www.wgranvillebrown.com.
PLEASE CALL  800-259-5791  TO SPEAK WITH W. GRANVILLE BROWN.
Share this post...