Hour 1 – John J. Higgins and Barb Adams, Scandals and Corruption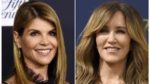 From the college admissions scandal, thought to be the largest prosecuted in the U.S., to Paul Manafort's sentencing and Citizens United, we're seeing the tip of an iceberg regarding the wealthy in America's cheating and lying behaviors to gain even greater privilege and control.
JOIN Barb and John as they discuss Scandals and Corruption.
Hour 2 – Karen Owen-Lee, Caring While Keeping Your Job

Joining the show during the second hour is bestselling author and Senior Care Specialist Karen Owen-Lee. Karen will be discussing her latest book, Caregiving While Keeping Your Job.
The hospital calls while you're at work and your parent or loved one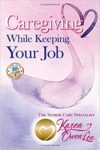 has fallen and broken his or her hip. Do you leave or stay on the job? Who do you call for help? Will you lose your job if you leave? Your family intended to write a list of your loved one's directions and wishes, but now you are all alone to deal with the crisis.
Six out of ten caregivers are full-time employees who are caught between fear and anxiety for their loved one and the fear of getting fired from their job.
The stress and hours spent providing care result in employees who are emotionally drained, late to work, and absent from work altogether.
Corporations need to address their lost revenue and productivity while the caregiver must address their stress and demands of keeping their job. Where do caregivers turn for help? What community resources are available?
Karen Owen-Lee, "The Senior Care Specialist," will address such topics as
The secrets to managing parent's finances, legal, and medical matters.
How to determine how much leave time you'll need to assess your senior's condition and needs.
Informative ways to conduct sensitive talks with senior family members.
How to include other family members by creating a Family Action Plan to care for your aging family member.
Optional ways for employers to examine hidden lost revenues for excess leave requests.
How to plan for a future that will allow you to be a caregiver while staying employed.
How to communicate the situation to management at work.
Karen Owen-Lee caught her passion of Gerontology (the study of aging) from her mother, a college professor who started the first Gerontology accredited program at York College of Pennsylvania.  Karen completed her Masters in Gerontology from Pennsylvania State University and went on to work with seniors in five states and over 40 retirement communities. Today, Karen is a keynote speaker, bestselling author, and senior placement expert who has helped thousands of families navigate the endless options of senior care. She's been a guest on numerous radio and TV shows, including 9News Colorado (KUSA), Moments with Marianne on WMEX 1510AM Boston and SiriusXM Radio. She has also contributed to the LA Daily Times, Inland Valley Bulletin-Ontario, Canada, and The Denver Post.
For more information, visit http://karenowenlee.com.
Hour 3 (Rebroadcast) – Dr. Shuvendu Sen, Why Buddha Never Had Alzheimer's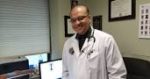 Renowned physician, author, speaker, and humanitarian, Dr. Shuvendu Sen discusses his latest book, Why Buddha Never Had Alzheimer's:  A Holistic Treatment Approach Through Meditation, Yoga, & the Arts.
Do ancient practices hold the key to a modern epidemic?
An estimated 5.4 million people in the U.S. are afflicted with Alzheimer's Disease, devastating not only those individuals but also their families. The scientific community is yet to understand Alzheimer's elusive and complex causes and treatments.  Despite relentless drug trials and research, Alzheimer's continues at a furious pace. It is a gigantic specter that looms before all of us as we age, and it is advancing unimpeded.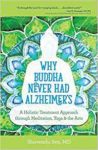 In his book, Why Buddha Never Had Alzheimer's, Dr. Sen examines the importance of meditation, yoga, and other holistic medicines in the prevention of and care for Alzheimer's and dementia. Based on the latest scientific research, Dr. Sen's work offers hope and optimism at a time when nothing else thwarts the unharnessed march of this disease.
Dr. Shuvendu Sen is Director, Medical Education, and Associate Program Director, Internal Medicine Residency at Raritan Bay Medical Center, New Jersey. He's been named to America's Best Physicians and received the Oscar E. Edwards Award from the American College of Physicians as well as many other national and regional awards. In addition, Dr. Sen is the author of numerous medical and scientific publications, book chapters and abstracts, and is one of the Chief Editors of the medical textbook, Principles of Clinical Diagnosis. He has been nominated three times for the Pushcart Prize Award for both fiction and nonfiction works, and is the author of the critically-acclaimed book for lay audiences, A Doctor's Diary.
Dr. Sen serves in advisory capacities in many leadership committees, including the American College of Physicians, Alzheimer's Association, and Rotary International. He has been featured on PBS, CBS, and other media outlets.
For more information, visit http://shuvendusen.com.
Share this post...