December 22, 2012 – Archives/Pod Casts          Hour 1 –   Hour 2 –   Hour 3
Hour 1:  Catherine Lanigan

Joining Amerika Now during the first hour is award-winning, New York Times bestselling author of nearly 40 published titles in both fiction and non-fiction, Catherine Lanigan. Catherine will be discussing her recently published book entitled, Angel Tales, which is a compilation of inspirational true-life stories about visitations by angels, guides, spirits (both human and animal), and the dearly-departed.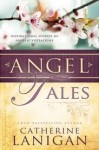 Catherine is probably best known for her blockbuster successes both as movies and as novels, Romancing the Stone and The Jewel of the Nile, as well as over half a dozen anthologies, including Chicken Soup for the Soul: Living Your Dream, Chicken Soup for the Writer's Soul, Chocolate for a Woman's Heart, and Chocolate for a Woman's Spirit.  Ms. Lanigan's novels have been translated into over a dozen languages including German, French, Italian, Spanish, Russian, Portuguese, Chinese, and Japanese. In addition, her books are also available on audio-cassette, CD and in E-books on Amazon.com and Barnes and Noble.com.  Several of her titles have been chosen for The Literary Guild and Doubleday Book Clubs.  Her Vietnam war-based novel, The Christmas Star, won the Gold Medal Award Top Pick from Romantic Times Magazine and has also won Book of the Year Romance Gold Award from ForeWord Magazine as well as Book of the Year Romance from Reader's Preference.
Catherine is a frequent speaker at literary functions and book conventions as well as inspiring audiences with her real stories of angelic intervention from her Angel Watch series of books. She is an outspoken advocate for domestic violence and abuse and was honored by The National Domestic Violence Hotline in Washington, D.C.  She has been a frequent guest on numerous radio and television programs including Coast to Coast AM and on such shows as Montel.
For more information about Catherine Lanigan and Angel Tales, please visit her website at catherinelanigan.com.
And to write Catherine directly about any inspirational experiences you may have had, please contact her at  cathlanigan@aol.com.
No phone calls, please, as this interview was pre-recorded.
Hour 2:  Dr. Matt Mumber & Heather Reed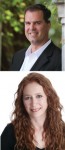 Dr. Matt Mumber and Heather Reed join Amerika Now during the second hour to discuss their book, Sustainable Wellness: An Integrative Approach to Transform Your Mind, Body, and Spirit, with Foreward by Dr. Andrew Weil.  Their book presents a new path to a lifetime of physical and emotional wellness.
It's safe to say that most if not all of us seek improved physical health, better ways to manage stress, and a greater sense of inner peace and wellness.  My guests, Dr. Matt Mumber and Heather Reed, will guide you through the steps you need to take to achieve "sustained wellness."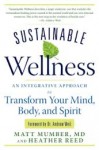 Dr. Matthew Mumber is an award-winning, board-certified radiation oncologist and co-director of the MD Ambassador Program and Integrative Oncology Program at Harbin Clinic in Rome, Georgia. He gives talks, leads workshops nationally, and writes extensively on integrative approaches to oncology, health, and wellness. Dr. Mumber is the founder of the nonprofit organization, Cancer Navigators. He was named a Health Care Hero by Georgia Trend Magazine.
Heather Reed has been teaching yoga since 1996. She specializes in using yoga and meditation techniques for people living with cancer, post-polio syndrome, and other chronic illnesses. Heather currently facilitates Cancer Navigators residential retreats and support groups in person and online from Austin, Texas.
If you'd like more information about sustainable wellness and the authors, please visit their website at www.sustainablewellnessonline.com.
No phone calls please, as this interview is a rebroadcast.
Hour 3:  Robert Schwartz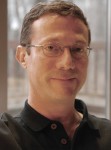 Robert Schwartz, author of Your Soul's Plan:  Discovering the Real Meaning of the Life You Planned Before You Were Born joins Amerika Now during the final hour of the show.
"On February 25, 1969, Christina, a twenty-year-old administrative assistant in the Department of  Political Science at Pomona College in Claremont, California, went to the department's basement mailbox to pick up her employer's mail.   As she touched a package in the mailbox a bomb detonated, hurling her across the room. Dust and soot filled the air; six-foot splinters of wood shot like arrows into the cement wall behind her.  Flames from the explosion scorched Christina's face, leaving her temporarily blind.  The blast severed two fingers from her right hand and ruptured both eardrums.
Christina planned this experience before she was born.  And she knows why."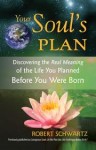 Many times, when something "bad" happens, it may appear to be meaningless suffering.  But what if your most difficult experiences are actually rich with hidden purpose–purpose you yourself planned before you were born?  Could it be that you chose your life's circumstances, relationships, and events?  And what can you learn from your experiences and challenges in life?  How does the soul create a life blueprint?
Robert Schwartz says that "It takes a great deal of courage to live the plans you made before you were born.  My desire, my most fervent wish, is that you recognize the tremendous courage you show in every moment of every day when, with each breath, you reaffirm your decision to embrace and learn from your own challenges.  Within that recognition, you will find your soul."
In a personal session with a medium in 2003, Robert was astonished to speak with non-physical beings who knew everything about him–not just what he had done in life, but also what he had thought and felt.  They told him that he had planned many of his most difficult experiences before he was born.  Realizing that a knowledge of  pre-birth planning would bring great healing to people and allow them to understand the deeper purpose of their life challenges, Robert devoted the next three years to studying the pre-birth plans of dozens of individuals.  The extraordinary insights that emerged speak to our heartfelt, universal yearning to know…why.
For more information about Robert Schwartz and his work, please visit his website at http://www.yoursoulsplan.com.
No phone calls, please, as this interview is a rebroadcast.
Share this post...