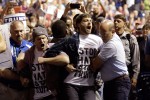 (1) OPEN DISCUSSION on Campaign Violence
Recent violence at Trump campaign events has spurred widespread condemnation. But on Wednesday, Trump warned that his supporters could riot at the Republican National Convention if he is not made the party's nominee if he comes into the convention with the most votes.
The last time violence and unrest occurred at a nominating convention was in Chicago in 1968, when thousands of anti-war protesters unleashed their displeasure at the nomination of Hubert Humphrey and Edmund Muskie. Humphrey was seen as representing President Johnson's viewpoint on the war and won the Democratic nomination even though he had not entered a single primary. Humphrey then lost the presidential election to Richard Nixon, who cast himself as the "law and order" candidate during a time of racial tension and turbulence.
Considering similar circumstances of social unrest, racial tension and polarization today, could history repeat?
Last Sunday, Mr. Trump said that he didn't condone violence on NBC's Meet the Press, while at the same time defending the supporter who punched a protester in the face in North Carolina who then said "…maybe he'd have to 'kill him' next time." (New York Times, OpEd, 3/14/16) Mr. Trump went on to praise the supporter and has offered to pay for his legal defense.
Mr. Trump's mixed messages and comments condoning violence seem to give license to violence. ("I'd like to punch him in the face, I'll tell you." Or, "If you see somebody getting ready to throw a tomato, knock the crap out of them would ya? Seriously…just knock the hell out of them.")
JOIN Barb and John as they discuss Campaign Violence.
(2) Zach Anner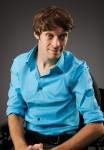 Joining the show during the second hour is award-winning comedian, YouTube sensation, show host  and author, Zach Anner. Zach will be discussing his new book, If at Birth You Don't Succeed.
Zach Anner lives by the mantra, "When life gives you a wheelchair, make lemonade. Or win your OWN reality TV show."
Zach admits he botched his own birth, entering the world with cerebral palsy and an uncertain future. So how did he become a viral Internet sensation who hosts four web series, impressed Oprah Winfrey, has driven a Mars Rover, and inspired a John Mayer song?  Find out as Zach recounts his valiant childhood to becoming an entertainment sensation with millions of fans, a loving family, and friends who would literally carry him up mountains.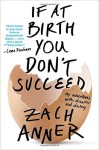 If at Birth You Don't Succeed is a hilariously irreverent and heartfelt memoir about finding your passion and your path even when it's paved with epic misadventure. You'll laugh, you'll cry, and you'll fall in love with the Olive Garden all over again and learn why cerebral palsy is, definitively, "the sexiest of the palsies."
Zach Anner is an award-winning comedian, show host, and public speaker. In 2011, he won his own travel show on the Oprah Winfrey Network, Rollin' With Zach. He also hosted the shows Have A Little Faith for Rainn Wilson's media company SoulPancake, and Riding Shotgun and Workout Wednesdays on his own YouTube channel, which has over 11 million hits. Zach lives in Buffalo, NY, and Austin, TX, and spends most of his spare time in his underwear, thinking about how he can change the world.
For more information, visit http://ifatbirthyoudontsucceed.com.
(3) John Leifer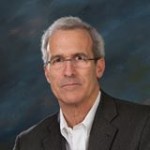 Joining Amerika Now during the third hour is senior health care executive, consultant, academician and writer John Leifer. John will be discussing his book, After You Hear It's Cancer:  A Guide to Navigating the Difficult Journey Ahead.
Last year, more than 1.6 million Americans were diagnosed with cancer–joining a pool of 13.7 million Americans already living with the disease. Cancer is ubiquitous–in fact, it is estimated that more than 40 percent of all Americans will develop the disease over the course of their lives. Virtually all of us are in some way touched by cancer.
Many individuals, when they hear the words "You have cancer," have little idea of how to traverse the difficult journey ahead. They lack a navigating guide that would help them find the right physicians, understand their medical treatments, and address the emotional, financial and functional burdens imposed by their diagnosis.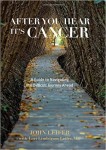 In After You Hear It's Cancer, John Leifer and his wife, Dr. Lori Lindstrom Leifer, MD, seek to prepare cancer patients and their families for the journey. The book provides an empathetic, but practical, view of how to move forward when you are paralyzed with fear.
Some of the key questions John will discuss include:  What are some of the physical and emotional challenges cancer survivors face?; What happens if you reach a point when the benefits of treatment are overshadowed by your physical decline or reduced quality of life?; How do you tell your family you don't want to continue with treatment?; How do you tell family and friends the end is near?; and How can you get your spiritual needs met at this difficult time?  He'll also discuss the three main concerns no one talks about when they talk about cancer:  finding the right doctors and receiving the most appropriate treatment, managing the financial toll of cancer, and dealing with the emotional trials of cancer.
John Leifer has spent more than 30 years seeking to understand and influence the health care industry as a senior health care executive, consultant, academician and writer. An outspoken advocate for patients' rights, John has published widely on the need for patients to receive appropriate, safe and effective care. He is a frequently cited expert on health policy issues by numerous national publications.
In addition to this book, John is the author of The Myths of Modern Medicine: The Alarming Truth About American Health Care. He's held faculty positions with both the University of Kansas School of Medicine's Health Policy and Management Program and the University's William Allen White School of Journalism. In the mid-1980s, John founded and published The Leifer Report, a cutting-edge health care journal. In 2006, he won the Kansas Health Foundation Excellence in Teaching Aware and in 2009, completed a master's degree in Positive Psychology from the University of Pennsylvania.
For more information, visit http://www.afteryouhearitscancer.com.
Share this post...