Hour 1 – John J. Higgins and Barb Adams, Week in Review

JOIN Barb and John as they discuss some of the top stories including the Democratic debate, 9/11, the Supreme Court's decision to allow the Trump administration's enforcement of a restriction against asylum seekers at the Southern border, climate change and climate refugees, and so much more.
Hour 2 – Ken Goldstein, Are Americans Happy?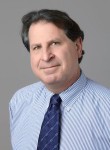 Joining the show during the second hour is bestselling author and adviser to start-ups and established corporations in technology, entertainment, media, and e-commerce, Ken Goldstein. Ken will be discussing a recent blog he wrote on his site Corporate Intel.com entitled, Are Americans Happy?
"America is a rich nation of financial opportunity, but with financial success of any level, happiness is apparently not part of the deal," says Ken Goldstein.
So why are so many Americans unhappy, and why do we often put success (i.e., financial gain and wealth) above happiness and joy?
As Goldstein notes, as Americans, "…we're taught to work hard, to compete, to give our all at all times, to be respectful of the law, but to be wary of all opponents who might unfavorably tilt the apparent zero-sum game of financial haggling."
Goldstein goes on to point out "…there is something very American about this. We were a country of underdogs that became a nation of global leadership. There is a Puritan work ethic we instinctively embrace that dates back to the first freezing winters of our original colonies. Sacrifice for the future is a mostly shared American value, and our popular literature seldom misses a beat in reminding us that winning is everything."
"For many Americans, winning is who and what we are, what we aspire to be, and its cost is a necessary evil, a byproduct of the commitment it takes to be the very best at whatever we set out to do."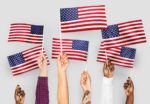 Ken goes on to point out that "Maybe the notion of being happy is the problem itself. Perhaps it is antithetical to our nation's DNA. If we presume that's the case, that most of us aren't going to be truly happy in America no matter what we achieve, perhaps there is another aspiration we can embrace."
His possible solution?  "Instead of trying to be happy, which is a long way to reach from our present core, maybe we can just be more appreciative of the opportunities around us."
Ken served as Chief Executive Officer and Chairman of the Board of SHOP.COM, an integrated marketplace developing creative new experiences for online consumer commerce through the convenience of OneCart®, its patented universal shopping cart. SHOP.COM was acquired by Market America, where Ken became a strategic advisor to the company's founders and senior management. He previously served as Executive Vice President and Managing Director of Disney Online, the business unit of the Walt Disney Internet Group that produced the leading entertainment web destination for kids and families. Key achievements at Disney developed by his teams included launch of the first massively multiplayer online game for kids, Toontown, as well as FamilyFun.com, Movies.com, and the broadband service, Disney Connection.
Prior to Disney, Ken was Vice President of entertainment at Broderbund Software and Founding General Manager of the company's Red Orb Entertainment division. Before the formation of Red Orb, he was responsible for all aspects of development on Broderbund's acclaimed Carmen Sandiego series. He also worked as a designer/producer at Philips Interactive Media and Cinemaware Corporation, and for several years as a screenwriter and television executive.
Ken is active in children's welfare issues and local government. He has served on the boards of Hathaway-Sycamores Child and Family Services, the Make-A-Wish Foundation of Greater Los Angeles, and Full Circle Programs. He received his Bachelor of Arts degree from Yale University.
For more information, please visit Ken's LinkedIn Profile.
Share this post...