(1) John J. Higgins & Barb Adams – Week in Review

Join Barb and John as they discuss some of the top stories from the past week, including Trump's withdrawal from the Paris Climate Agreement, the latest on Russiagate,  James Comey's upcoming testimony and executive privilege, as well as "covfefe" of other events.
(2) David M. R. Covey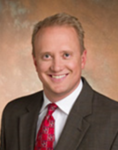 Joining the show during the second hour is world-renowned expert in the field of global learning and development, David M. R. Covey. David will be discussing his and co-author Stephan M. Mardyks' new book, Trap Tales: Outsmarting the 7 Hidden Obstacles to Success (Wiley, May 2017).
Your path to success seems clear–but are you prepared for the hidden traps that lay ahead?
You've got a really great life, at least on paper, but have you anticipated the hidden obstacles in your path ahead? David M. R. Covey will point out the blind spots ahead by discussing the traps that can hold you back.
"Many of us spend so much time thinking about how we can move ahead that we fail to spot the traps that will hold us back," says David M. R. Covey. "Like the great chess masters, successful people learn to think many moves ahead and avoid the traps that would derail them from their goals."
Getting unstuck isn't as hard as it seems, though, once you realize you're caught in a trap. But don't count on traditional approaches to free you from problems involving debt, relationships, career, and other common traps. The advice you've always heard for life's big problems rarely works. In truth, extricating yourself from a trap requires an open mind and a willingness to try something completely different, often something that goes against the cultural grain.
Covey will touch on the seven (7) traps we all risk falling into as well as talk about the Art of Trapology, which can help free you from each trap.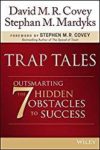 The core message of Trap Tales is hope–the belief that anybody can change the trajectory of their life, at any stage of their life. Stop letting traps steal your time, money, energy, and happiness–Trap Tales provides survival training of a different sort, allowing you to write your own tale of success.
David M. R. Covey is a world-renowned expert in the field of global learning and development. He is the Co-founder and CEO of SMCOV, Wisdom Destinations, and Trap Tales; and Co-founder and Managing Partner at ThomasLeland, Leading in English, and Streamline Certified. Past experiences include serving as joint COO at FranklinCovey.
For more information, visit http://traptales.com.
(3) Kenneth W. Gronbach

Demographics expert and futurist Kenneth W. Gronbach joins the show during the third hour to discuss his latest book Upside: Profiting from the Profound Demographic Shifts Ahead.
Is there a way to forecast the future? According to Kenneth W. Gronbach, "Yes, and it involves counting people. As waves of generations are born and age, they're what determines our fortunes and our futures."
Knowing how to read the numbers is what really counts according to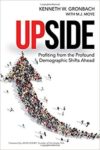 Gronbach. Demographic data shows us where tomorrow's demands are going to be and the data can help anyone in any field anticipate key trends. By looking at demographics, the future can be predicted for everything from commercial to social to political to cultural trends.
As an example:  Women are on the rise in the workforce, shattering glass ceilings. Meanwhile, Gen Y, the largest generation in history, is going to be moving into their own homes. These are but two of the key changes that will determine fortunes and futures in the next decade.
Kenneth W. Gronbach brings a background in marketing to his work as a demographic researcher and sought after speaker on societal and business trends. He is President of KGC Direct and the author of The Age Curve (AMACOM, 2008). A Baby Boomer with two Gen Y daughters, Ken lives in Connecticut with his wife.
For more information, visit http://KGCdirect.com.
Share this post...