(1) John J. Higgins & Barb Adams, 2018 – The Year Ahead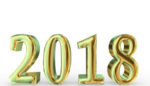 The New Year is here and it's certainly starting off with a big bang! From the "bomb cyclone" this week hitting the East Coast to the president's bombastic tweets in retaliation to Steve Bannon's bombshell remarks about the Trump Tower meeting ("unpatriotic" and "treasonous") to Trump and Kim Jong-Un trading threats about whose "button" is bigger, 2018 is off to a fast-paced beginning.
So what are the big issues we should be paying attention to and what might 2018 hold in store, especially in this coming mid-term election year?
JOIN Barb and John as they discuss 2018 – The Year Ahead.
(2) Dr. Tracey Wilen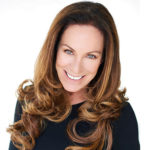 Joining the show during the second hour is researcher, speaker, and author Dr. Tracey Wilen. Tracey will be discussing her latest book, Digital Disruption: The Future of Work, Skills, Leadership, Education and Careers in a Digital World.
Happy New Year! Here we are in 2018 and, undoubtedly, with a new year, will come even more explosive advances in technology. But as technology continues its ever-rapid acceleration and expansion, many people are concerned about what the impact of these technologies will be on our lives as well as on society in general.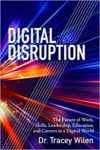 Dr. Tracey Wilen will discuss 10 disruptive predictions for 2018, including how society, the workplace, industry, careers, and education are being affected. She'll also offer key insights and practical advice on how to cope in this digital era and even how to disrupt yourself.
Dr. Tracey Wilen is a researcher and speaker on the impact of technology on society, work, and careers. A former visiting scholar at Stanford University, she has held leadership positions at Apple, HP, and Cisco Systems. She was an adjunct professor for Bay area colleges teaching classes in business, technology and women's workforce topics. Dr. Wilen was named San Francisco Woman of the Year and honored by the San Francisco Business Times as the most Influential Woman in Bay Area Business.
Tracey has appeared on CNN, Fox, and CBS News, and in the Wall Street Journal, the Chicago Tribune, Forbes, the Los Angeles Times, and USA Today. She is a regular guest on radio and TV shows across the U.S. as an expert contributor.
Dr. Wilen has authored 12 books, including her newest, Digital Disruption: The Future of Work, Skills, Leadership, Education and Careers in a Digital World.
For more information, visit https://traceywilen.com.
(3) RETRO Rebroadcast from June 4, 2016, with Kayt Sukal (The Art of Risk)
Share this post...