October 31, 2015 – Archives/Pod Casts  Hour 1  –  Hour 2  –  Hour 3
Hour 1:  William J. Hall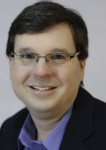 Joining Amerika Now to kick off this year's Halloween show is author/researcher William J. Hall. Bill will be discussing his book, The Haunted House Diaries:  The True Story of a Quiet Connecticut Town in the Center of a Paranormal Mystery.
Nestled deep in Litchfield Hills, Connecticut, a 1790 farmhouse sits near the epicenter of a paranormal flap. The family regularly encounters its own ancestors and strangers–human and non-human–as they seemingly occupy the same physical space while still in their own parallel worlds. When famous ghost hunters Ed and Lorraine Warren investigated, they dubbed it "Ghost Central."
Experience a "paranormal crossroads" where entities, spirits, cryptids, and UFOs all converge in an area that remains active to this day.
Bill Hall will discuss resident Donna Fillie's private diaries,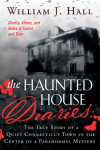 which span five decades and document a parade of uncanny occurrences.  In addition, he'll talk about what he discovered after spending time in the house and interviewing the residents, neighbors, and studying the surrounding area. He'll talk about the creatures, ghosts, and specters that have been seen and heard over the years in this vortex of the paranormal.
Bill Hall is a professional, performing magician who creates and recognizes illusion. He's also known as an experienced researcher of the unexplained. His syndicated column,  Magic and the Unknown, ran for six years in multiple newspapers.
A member of the Society of American Magicians Psychic Investigation Committee, Bill is the author of the bestseller The World's Most Haunted House: The True Story of the Bridgeport Poltergeist on Lindley Street.  In addition, he's been featured in Paranormal Magazine and other media, gives talks on the paranormal, and is a frequent radio talk show guest.
Hour 2:  Jim Harold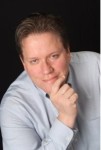 America's favorite paranormal podcaster, Jim Harold, joins the show during the second hour to share some spine-chilling tales from his latest book, True Ghost Stories:  Jim Harold's Campfire 4.
Since 2005, Jim Harold has been informing,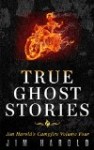 entertaining, and scaring the living daylights out of millions of people around the globe with his two free flagship shows, The Paranormal Podcast and Jim Harold's Campfire. In addition to being America's most popular paranormal podcast host, Jim is also a bestselling author with his Campfire series, which contain stories taken from his podcast series.
In 2005, Jim created The Paranormal Podcast. After over a decade of working on the business side of media, he decided it was time to step back behind the mic. A life-long interest in the paranormal combined with his love of broadcast and technology has resulted in some of the most successful podcasts of their type to date.
Jim holds a Master's degree in Applied Communication Theory and Methodology and is accredited as a Certified Digital Media Consultant by the Radio Advertising Bureau. Jim's also had opportunity to teach at the university level.
For more information, visit jimharold.com.
Hour 3:  Candace L. Talmadge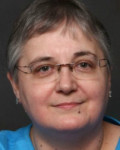 Joining the show during the final hour is author and inner shift specialist Candace L. Talmadge, who will be discussing her and co-author Jana L. Simons' book, The Afterlife Healing Circle:  How Anyone Can Contact the Other Side.
Fostering grassroots spiritual practices that rely more on personal experience for individual answers and truths instead of outside authorities and experts, Candace will discuss how anyone can contact those who have passed on or are not yet born. According to Candace, it's never too late to say goodbye or say hello.
The Afterlife Healing Circle tells the stories of how individuals resolved their crises through a loving, uplifting method of soul contact called the afterlife healing circle. Often filled with tears, laughter, and surprises, the afterlife healing circle is one of the most profound spiritual gifts we can offer others and ourselves.
Candace will talk about how to lead or participate in an afterlife healing circle, even if you don't consider yourself psychic or specially gifted. She'll also talk about the differences between the afterlife healing circle and its bastardized and trivialized cousin, the séance.
Candace is an inner shift specialist and has been a professional writer since 1976. She has written for numerous media including Adweek, Business Week, the Dallas Times Herald, Forbes, the International Herald Tribune, the New York Times, and Reuters America. She has also been a syndicated political columnist whose works have appeared in such publications as Liberal Opinion Week.
In addition, Candace publishes the Green Stone of Healing speculative fiction series under the pen name C. L. Talmadge.
For more information, visit healingcirclebook.com.
Share this post...