October 5, 2013 – Archives/Pod Casts            Hour 1 –    Hour 2 –    Hour 3
Hour 1:  Robert Bauval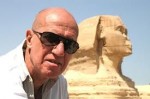 Joining the show during the first hour is renowned Egyptologist and bestselling author Robert Bauval, who will be discussing his most recent book, co-authored with Thomas Brophy, Imhotep:  The African Architect of the Cosmos.
Thousands of years after his time, the Egyptian polymath Imhotep was deified by the ancient Greeks and Romans as the father of medicine, healing, and sacred architecture.  Many of the monumental complexes Imhotep is known to have designed and envisioned embody and express the sacred astro-ceremonialism that links Old Egypt to the earlier cultures who built the sacred megalithic site at Nabta Playa.  Was Imhotep himself from that same cultural background, and was he the ancient link to the birth of modern civilization?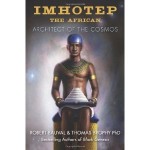 In their ground-breaking book, Bauval and astrophysicist Thomas Brophy uncover the mystery of Imhotep, an ancient Egyptian superstar, who combined the talents of a pharaonic Da Vinci, Michelangelo, Galileo, and Newton all rolled into one. Based on their research at the Step Pyramid Complex at Saqqara, Bauval and Brophy delve into observational astronomy to "decode" the alignments and other design features of the Step Pyramid Complex to uncover the true origins and genius of Imhotep. Like a whodunit detective story they follow the clues that take them on an exhilarating magical mystery tour starting at Saqqara, leading them to temples in Upper Egypt, and to the stones of Nabta Playa and the black African stargazers who placed them there.
Imhotep the African describes how Imhotep was the ancient link to the birth of modern civilization, restoring him to his proper place at the center of the birthing of Egyptian, and world, civilization.
Robert Bauval is the bestselling author of The Orion Mystery.  He was born in Alexandria, Egypt, in 1948.   His father was Belgian and his mother Maltese-Italian.  In 1967 he settled in England where he continued his studies, and in 1973 he graduated from The University of the Southbank in London with a Higher National Diploma in Building Management and Technology.  Robert then worked as a construction engineer in Oman, Sudan, Iran, Guinea, Saudia Arabia, France, Australia, and England.  He published his first book on ancient Egypt, The Orion Mystery, in 1994 and it became a No.1 Sunday Times bestseller and has since been translated in more than 25 languages.   Since that time, Robert has published a number of additional books, including The Message of the Sphinx, The Egypt Code, and Black Genesis, co-authored with Thomas Brophy, a Ph.D. physicist from San Diego.   Robert's 2011 book, The Master Game, was co-authored with Graham Hancock and Breaking the Mirror of Heaven: The Conspiracy to Suppress the Voice of Ancient Egypt was published in 2012.  He's currently working on The Vatican Mystery:  The Quest for the Hermetic City of the Sun, which is due to be published in 2014.
Robert's discoveries and theories have been the subject of dozens of TV documentaries on many networks, including BBC, ZDF, France A3, ABC, NBC, Fox-TV, History Channel, Discovery Channel and RAI-Italia.  Bauval speaks four languages (English, French, Italian, and Arabic) and is presently learning Spanish. He has two children who live in England, and he and his wife Michele live in Southern Spain.
If you'd like more information about Robert Bauval, please visit his website at www.robertbauval.co.uk.
NO PHONE CALLS PLEASE – THIS HOUR WAS PRERECORDED.
Hour 2:  Mark Solomon

Joining Amerika Now during the second hour is licensed financial adviser Mark Solomon who will be discussing his most recent book, Bitcoin Exposed (recently #4 on Amazon in Finance).
Mark is a former professional commodity trader as well as being a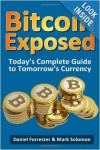 licensed financial adviser.  He is the author of several personal finance books, including his most recent, Bitcoin Exposed.  In addition, Mark provides uniquely profitable advice at his free Financial Survival Center (www.financialsurvivalcenter.com).
An engineer by training, Mark currently owns farms, manages funds, and runs business education businesses.  His record of successful financial predictions and trades include:
-Publishing a guide in 1998 predicting the real estate boom through 2005 and bust afterwards with how to profit from it;
-Steering clients into gold and silver from 1999 onward to ride them to their recent high and taking appropriate profits;
-Riding the bubble and shorting the NASDAQ market before the crash;
-Investing in farmland and commodities from 2000-2008;
-Predicting the rise of Bitcoin, the government attacks, and that Bitcoin would continue rising; and
-The shift into alternative investment vehicles away from "mainstream" investing.
Mark traded his first stock around the age of 12 after reading a book written by one of his uncles called How to Pick Stocks. From that day forward he devoured the Wall Street Journal and any financial books available while continuing to pursue financial market knowledge. With an engineering degree and experience in a variety of businesses from manufacturing through advertising, he eventually decided to devote himself full time to the financial world. He earned financial advising certification, focusing on commodity trading and alternative investments as a specialty. He currently provides analysis, financial guides, newsletters market signals, and advising services.
If you'd like more information about Mark Solomon, please visit his website at http://www.financialsurvivalcenter.com.
PLEASE CALL  800-259-5791  TO SPEAK WITH MARK SOLOMON.
Hour 3:  Steven Mundahl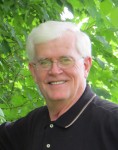 Leadership scholar and professor Steven Mundahl joins Amerika Now during the final hour to discuss the seven reasons why powerful people "fall from grace."  He's written a powerful new book with his wife, Sharon Massoth, LSCW, entitled The Alchemy of Authentic Leadership in which he offers tools and strategies to help leaders avoid scandal, be more effective, and heal their companies.
As Steven points out, "The job of leadership isn't so much 'out there' as it is 'in here,' and once you learn how to live a deeply authentic life, leadership will find you rather than you having to pursue it."
Tonight, Steven will answer the question about why powerful leaders get outed – people like Anthony Weiner, Arnold  Schwarzenegger, David Petraeus, Tiger Woods and Bill Clinton, and why they risk it all to cheat.  Even closer to home, he asks, "Why might you?"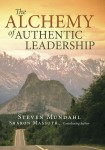 Know thyself!  To do this, the leader is taken on a journey of their inner rooms to explore the impact of family dysfunction and beliefs. Only when you commit to becoming the leader of your own life do you possess the alchemical formula for authentic leadership. If not, beware the "BeOUTEDtudes!" Those are the attitudes that could land you a messy divorce, a headline on the front page, or worse.
Journey tonight with Steven Mundahl as he discusses his own challenges and triumphs in building a strong leadership platform.  Learn how to heal into wholeness using evidence-based therapies as well as holistic and intuitive tools. Transform negative corporate cultures using innovative ideas and, finally, learn the author's alchemical principles, called the Seven Tenets of Leadership.
Steven Mundahl is President and CEO of Goodwill Industries in western Massachusetts.  He teaches leadership and personal effectiveness in the graduate school of Baypath College.
If you'd like more information about Steven Mundahl, please visit his website at www.alchemyofauthenticleadership.com.
PLEASE CALL  800-259-5791  TO SPEAK WITH STEVEN MUNDAHL.
Share this post...