June 29, 2013 – Archives/Pod Casts             Hour 1 –    Hour 2 –    Hour 3
Hour 1:  Sean Meshorer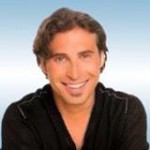 Joining Amerika Now during the first hour is noted spiritual teacher and New Thought Minister Sean Meshorer who will be discussing how to react in a disaster as well as discussing his book, The Bliss Experiment:  28 Days to Personal Transformation (winner of the 2013 Silver Nautilus Award).
Government scandals, terrorism, school shootings, natural disasters, and tragedies of all types release a surge of negative emotions in us:  fear, anger, anxiety, stress, insecurity, depression.  These come from "what if" thinking:  What If I had been there?  What If my child was at that school?  What If this bad thing happens to me or my family?  Before we know it, our minds are off and running into dark places.
Sean is a spiritual coach and author of The Bliss Experiment who will talk about ways to instantly "turn on our bliss" in the face of tragedy as well as how to deal with disaster, including how to distinguish appropriate and useful reactions from unhealthy and destructive ones; what to do to ease unhelpful and damaging responses; how to construct positive solutions that improve our inner peace, happiness and overall well-being; what our first action should be in a tragic situation; some simple, quick, and effective ways to combat our negative emotions; what it means to take the time to consciously observe what we're thinking and feeling; and why the news may be making things worse.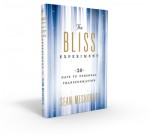 In times like these, Sean's advice has helped the most downtrodden and disheartened find inner peace.  Derived from Sean's highly successful seminar on how to find greater delight, awareness and success within, The Bliss Experiment was created to help a wider audience achieve the same euphoria that so many of his seminar attendees have reached.  Happiness is good.  Bliss is Better!  We have a higher standard of living and more ways to instantaneously fulfill every desire than ever before, so why are we unhappy?  Because happiness is fleeting.  But bliss is transformative!  Bliss helps ease stress, anxiety, and depression.  It makes people more successful, better able to see and seize opportunities and build or improve relationships.   You only need a moment of bliss to benefit the rest of your life!
After graduating with a degree in Philosophy and Religious Studies from Stanford University, Sean Meshorer lived in a yoga ashram and community in Northern California for 15 years, where he received extensive instruction in meditation and spiritual practice.  For the last nine years living at the ashram, Sean was the CEO of a book publishing house and record label that specializes in Personal Development and Eastern Religion books and recordings.  He is a certified meditation and yoga instructor and an ordained minister for a non-denominational organization that emphasizes the essential unity of all religions.  He lives in Los Angeles with his partner, Brook Cassady, a well-known yoga and meditation instructor.  In addition to authoring The Bliss Experiment, Sean has also written for CBS News, The Huffington Post, Ask Men, and numerous other publications.
For more information about Sean Meshorer, please visit his websites at www.TheBlissExperiment.com and www.SeanMeshorer.com.
PLEASE CALL  800-259-5791  TO SPEAK WITH SEAN.
Hour 2:  Rizwan Virk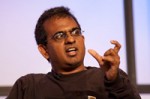 Joining the show during the second hour is well-known entrepreneur, writer, independent film producer and angel investor Rizwan Virk who will be discussing his recent book, Zen Entrepreneurship: Walking the Path of the Career Warrior, which  follows a young entrepreneur as he starts and grows a multi-million dollar business, only to discover that real success is completely intertwined with the spiritual realm. This slightly fictionalized narration of a journey to ultimate personal and business success by one of the tech industry's brightest stars is a mesmerizing story, entrepreneur handbook, life lessons instruction manual, and mystical key to the "hidden world" that determines one's level of achievement–all rolled into one.
Rizwan (Riz) Virk has truly blazed a trail in the tech world, and now is making his mark in films. Fresh out of MIT at age 23, he launched a breakthrough company out of his Boston apartment, Brainstorm Technologies, that became the first of his many internationally acclaimed enterprise software, video games, and online advertising companies.  Most recently, he has become a leading advisor and angel investor in Silicon Valley, with such notable successes as the smash hit iPhone app, Tap Fish, which was downloaded more than 30 million times.  He's been quoted or chronicled in the Wall St. Journal, Inc. Magazine, the Boston Globe, Tech Crunch and a host of other leading business and technology publications. As a filmmaker, he was executive producer for the international sensation THRIVE: What On Earth Will It Take? that has been seen by more than 10 million people globally.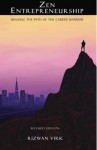 Based on a true story, Zen Entrepreneurship is about succeeding in life while walking a spiritual path. Riz has found a unique way to share the wisdom he learned along the way in an entertaining narrative format, augmented by specific end-of-chapter techniques, lessons and assignments for the person who wants a real formula for walking the Path of the Career Warrior. But if you think this is a book simply about the metaphysics of blending business with spirituality, think again!  It's an extraordinarily valuable guide for the business leader or entrepreneur with lessons learned from an experienced start-up expert…information you aren't likely to find elsewhere, but could make or break a business.
"I started meditating, a path of personal growth, because I thought it could help accelerate my career," observes Virk. "By the time I was done, I would begin to view my career as a way of accelerating my personal growth. I realized I had it backwards."
Zen Entrepreneurship is not just for entrepreneurs, but for all who want to find their true destiny and place in life, and to make integrity and authenticity a hallmark of the business experience. It's for any person who is willing to recognize that there are unseen forces that play a significant role in our success–or failure–and want to discover how to stack the deck on the side of personal and financial success.
"I found that our beliefs, energetic patterns, and thoughts manifest themselves in our careers in ways that I couldn't have imagined," says Virk. "I also realized that many of us feel the need to bring more spiritual consciousness into the workplace, so that each of us can contribute to the world in ways that are more self-fulfilling and holistic."
Virk will discuss some of the 14 hidden keys for success, including:
How to use your work for spiritual growth
How to achieve success using the Four Keys to Manifestation
How to discover and transcend your Energetic Pattern, rather than letting it run you
How to bring the magic and mystery of a treasure hunt into your career
How to find the 7 Clues that are pointing you to the person you were meant to be!
How to utilize your dreams and synchronicity to serve as your guide
How to find and utilize Places of Power, and Times of Power to be more successful
How to manifest appropriately to propel you to financial and business success
How to find and walk your own Warrior's Path, the unique combination of lesson and contributions for which you are here.
Riz demonstrates that there is no separation between one's business life and the spiritual realm–that each feeds the other–and in fact, your success DEPENDS on reconciling these two facets of your life. The information he offers certainly isn't taught in business school. Bringing meditation and concepts such as the "hidden worlds" and "energetic patterns" into the business space may not convince the skeptics, but open-minded careerists will discover an advantage that will accelerate success both financially and personally.
Zen Entrepreneurship is not just an enchanting, amusing and intriguing story of Riz Virk's life; it's a pathway for advancement and personal satisfaction for anyone who wants more out of their business life and an easier way to real riches.
Rizwan Virk is a well-known entrepreneur, writer, independent film producer and angel investor in Silicon Valley.  He started his first company on a shoestring budget at the age of 23 and rapidly grew it into a multi-million dollar operation with offices around the country. Since then, he has started, grown, and sold several high tech companies in enterprise software, video games, and online advertising.  He has also been an advisor and mentor to dozens of other entrepreneurs and filmmakers.
His entrepreneurial exploits have been featured in Inc. Magazine, The Boston Globe, The Wall Street Journal, Pocket Gamer, and he was even skewered by the Daily Show with Jon Stewart.  He has authored numerous articles and speeches on entrepreneurship and spirituality.
Mr. Virk is a graduate of MIT in Computer Science and Stanford's Graduate School of Business.
If you'd like more information about Rizwan Virk, please visit his website at www.zenentrepreneur.com.
PLEASE CALL  800-259-5791  TO SPEAK WITH RIZ VIRK.
Hour 3:  Ana Fuentes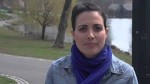 Joining the show during the final hour is international journalist and author, Ana Fuentes, who will be discussing her experiences of living in China for four years, which she wrote about in her book, From The Dragon's Mouth:  Ten True Stories of Everyday Chinese People That Dispel Myths, Shatter Stereotypes and Unveil What It Is Like to Live in China.
If you've been following the story about alleged NSA leaker Edward Snowden then you know that he claims to have evidence that the U.S. government has been hacking into Chinese computer networks since at least 2009.  Previously, top U.S. officials have blamed the Chinese government for being behind "persistent" attempts to hack into American government and private networks, while the Chinese recently announced they had data pointing to the U.S. hacking them.
As tensions between our countries continue, one thing is certain…China is an emerging superpower and soon, all paths will lead there.  But for most people, China and its people remain a mystery.  Many Americans have no idea what it is like to live in that country, and what we do hear are usually distorted media reports about health scares, pollution, and rampant corruption.  What is it really like to live as one of the 1.3 billion people who make their home in ancient China?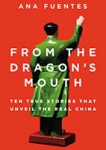 International journalist Ana Fuentes spent four years living in China, getting to know the people and the culture, and tonight she shares what China and Chinese people are really like.  Her book, From The Dragon's Mouth, gives in-depth insights into the lives of everyday people living in China, from elitist millionaires who support nationalism by day and party in exclusive clubs at night to a man who refuses to stop protesting against the government in spite of torture and death threats.  Find out what the Chinese people really think about their system of government and about censorship as well as what their hopes and dreams are for the future.
Ana Fuentes' reports have been broadcast on three continents by Radio France Internationale, France Presse, CNN en Español, and Radio Netherlands Latin America.   Ana holds a degree in Journalism from the Complutense University in Madrid and the Sorbonne in Paris, and a Master's in Journalism from El Pase and the University Autonoma in Madrid.   Ana lived in Beijing for four years where she worked as a correspondent for Spain's premier radio network, and produced her own segments on Chinese society for the French BFM radio network.  She currently lives in New York, where she reports for several international media outlets.
If you'd like more information, please visit  www.anafuentesf.wordpress.com.
NO CALLS PLEASE, THIS SEGMENT WAS PRERECORDED.
Share this post...