August 25, 2012    Archives/Pod Casts         Hour 1 –   Hour 2 –   Hour 3
Hour 1:  Marie D. Jones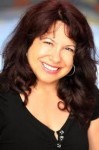 Joining Amerika Now during the first hour is best-selling author, screenwriter, researcher, radio show host, and public speaker Marie D. Jones discussing her latest book (with Larry Flaxman) entitled This Book is From the Future.
The idea of time travel has tantalized humans for millenia.  We can send humans into space, but roaming through time has seemingly eluded us.  Do the laws of physics demand that we stay forever trapped in the present?
Marie will discuss time travel theories and machines; why wormholes, parallel universes, and extra dimensions might allow for time travel; the paranormal aspects of time; mysterious time shifts; and time-travel conspiracy theories, including are we already walking among real time travelers?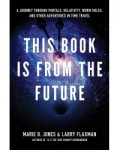 Marie is also the best-selling author of  Destiny vs. Choice:  The Scientific and Spiritual Evidence Behind Fate and Free Will, 2013: End of Days or a New Beginning–Envisioning the World After the Events of 2012, PSIence–How New Discoveries in Quantum Physics and New Science May Explain the Existence of Paranormal Phenomena, and Looking for God in All the Wrong Places.
Marie also co-authored, Supervolcano:  The Catastrophic Event that Changed the Course of Human History, written with her father, geophysicist Dr. John M. Savino, and 11:11- The Time Prompt Phenomenon – The Meaning Behind Mysterious Signs, Sequences and Synchronicities and The Resonance Key:  Exploring the Links Between Vibration, Consciousness and the Zero Point Grid with Larry Flaxman, her partner in ParaExplorers (www.paraexplorers.com).   Their newest books are The Deja Vu Enigma:  A Journey Through the Anomalies of Mind, Memory and Time and The Trinity Secret:  The Power of Three and the Code of Creation.   They are also the authors of the ParaExplorers Series eBook collection of paranormal and scientific writings.
Marie is also a screenwriter currently developing Twilight Child, a science fiction feature film and a paranormal horror film called 19 Hz with Bruce Lucas Productions, and she is also developing a paranormal-related television series for tweens.  She has contributed to over 50 inspirational books for New Seasons/PIL, as well as hundreds of articles, essays and stories in magazines, online e-zines, newspapers and anthologies, including five Chicken Soup for the Soul books. She is now a regular contributor to Intrepid Magazine, and writes regularly for New Dawn Magazine and Phenomena Magazine.
Marie is a co-host on the popular Dreamland radio show interviewing luminaries in the fields of the paranormal, science, unknown anomalies and alternative history.  She also spent 15 years as a field investigator for the Mutual UFO Network in Los Angeles and San Diego.  She currently serves as Director of Special Projects to ARPAST, the Arkansas Paranormal and Anomalous Studies Team.  She is also highly active in local and regional disaster preparedness, and is a trained CERT member (Community Emergency Response Team).  She is training with the American Red Cross and is a member of several ham radio disaster NETs, including SATERN, MetroNet and QuakeNet.   In her "spare" time, she runs and is in training for a marathon.
She recently appeared on the History Channel's Nostradamus Effect series and 30 Odd Minutes with Jeff Belanger, and has been interviewed for dozens of magazines, newspapers and websites, and has appeared on hundreds of radio shows all over the world, including Coast to Coast AM, The Shirley MacLaine Show, The Jeff Rense Show, X Zone Radio, NPR, KPBS Radio, The Conspiracy Show, Beyond Reality with the Ghost Hunters, Dick Sutphen's Metaphysical Radio, Just Energy, TAPS Family Radio, and Paranormal Podcast.
Marie is a highly regarded and popular speaker on science, metaphysics, consciousness and the paranormal and has appeared at major conferences and events.  She has also lectured to local and regional meet-up groups, networking organizations and libraries, bookstores, and author events.
For more information about Marie D. Jones, please visit her website at www.mariedjones.com.
Hour 2:  Trevor Blake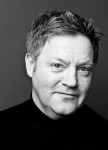 Joining the show during the second hour is highly successful serial entrepreneur Trevor Blake, who started his first company with a few thousand dollars and sold it for more than $100 million.  Now he is passionate about showing others how to succeed at anything using a three-step strategy he developed that is backed by his business experiences and the latest findings in neuroscience. Trevor writes about this in his new book, Three Simple Steps: A Map to Success in Business and Life (BenBella, 2012).
Operating from a premise that small, subtle changes can make a big difference, Trevor Blake shares his surprisingly simple secret with the world and with us tonight.  What Trevor wrote about in Three Simple Steps is precisely what he did to achieve the success he wanted to have in his life: It's about slowing down, controlling your mentality, and giving yourself the opportunity to create good thoughts and good ideas and moments of insight, then executing your intentions.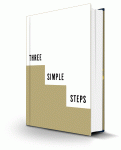 Trevor will talk about how to take back control of your destiny and reshape your mind for increased creativity, serenity, and achievement.  His book, Three Simple Steps, is a practical guide to real-life achievement by a pragmatic businessman and is a must-read guide for everyone who wants to achieve more, live better, and be happier.
All profit
s from 
Three Simple Steps
will be
donated to cancer treatment research and
development
.
Order a copy today from 
BenBellaBooks
or 
Amazon
.
For more information about Trevor Blake, please visit his website at
trevorgblake.com
.
Hour 3:  Re-broadcast of  March 31, 2012, Andrew D. Basiago, Mars and Project Pegasus
Share this post...