(1) John J. Higgins and Barb Adams, Week in Review

Join Barb and John as they discuss and shed light on some of the top stories and topics of the week.
(2) Dr. Traci Stein, Ph.D., MPH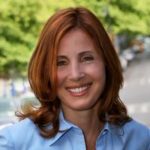 Joining the show during the second hour is award-winning author and licensed clinical psychologist, Dr. Traci Stein, Ph.D., MPH. Dr. Stein will be discussing her latest book, The Everything Guide to Integrative Pain Management.
More than 100 million Americans suffer from a chronic pain condition–as many as 1.5 billion people worldwide, and countless others struggle with feeling anxious, unhappy, and stuck in unhealthy patterns–but one psychologist and integrative medicine expert believes people can take control of their well-being by using natural techniques to craft a balanced health plan.
Dr. Stein, who penned the award-winning book, The Everything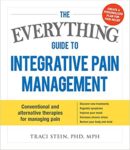 Guide to Integrative Pain Management, has a prescription for not only pain management, but an empowering approach to achieving maximum well-being.
During the interview Dr. Stein will discuss what an integrative approach to health looks like; the pros and cons of alternative treatments; how mind-body techniques like self-hypnosis and meditation can help people tune into their own intuitive guidance; how patients can challenge outdated, dysfunctional and self-limiting beliefs to feel better in general; and how therapists can tap into their own intuition and integrate this tool into their clinical practice.
Based in New York City, Dr. Traci Stein has two decades of experience in health and wellness. She is a licensed clinical psychologist, a PsychologyToday.com expert on integrative medicine, and the Complementary and Alternative Medicine Topic Expert at GoodTherapy.org. She is also the former Director of Integrative Medicine in the Department of Surgery at Columbia University Medical Center. Dr. Stein successfully runs a health psychology practice for adults and adjunctively sees children struggling with medical illness and chronic pain. Her holistic approach to chronic pan, enhancing wellness, and achieving balance draws upon the strengths of hypnosis, compassionate psychotherapy, and helping patients become active agents in achieving optimal well-being.
Dr. Stein has been featured in O Magazine and quoted in Woman's Day, Shape.com, and Health. Her book, The Everything Guide to Integrative Pain Management was a silver award winner for the Independent Book Publishers Association Benjamin Franklin Award and a silver award winner of a Nautilus Book Award.
Dr. Stein earned her Doctor of Philosophy in Clinical Psychology from Columbia University, as well as a Master of Public Health from New York University.
For more information, visit http://www.drtracistein.com.
(3) Robert O. Williams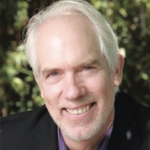 Author, inventor, former musician with The Beach Boys, and developer of the Quantum Code Technology and Sympathetic Resonance Technology, Robert O. Williams, joins the show in the third hour to discuss his new book, Love is the Power: One Man's Journey to Heal the Heart of Humanity.
"When the power of Love overcomes the love of power, the world will know peace." (attributed to Jimi Hendrix)
What happens when we live all emotions, thoughts, and body feelings as love as opposed to just searching for love? We are free to give to others without need or fear. That Love is the Power, and is pure heart consciousness.
But is it possible? Can we actually increase daily our ability to be in that state of Love?
According to Robert O. Williams we can, and he's found two breathtaking ways to lead us there.
First is his astonishing book, Love is the Power. In the book, Williams takes us into the intimate journey of his life through the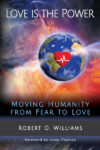 vivid memories of his unique childhood, an inspiring account of his talent and perseverance as a saxophone player, his introduction to Transcendental Meditation (TM), his magical time performing and recording with The Beach Boys, and the extraordinary journey through multiple near-death experiences, where he discovers the art of living AS Love. The book is not about the search for love, romantic or otherwise; rather, it is about Being Love.
Second is the outcome of those three decades of searching and research–his discovery and invention of the Quantum Code Technology and the Heart+ App.
Robert will share stories and memories from his childhood and how music would lead him to a decision that would forever change the course of his life. His message, while simple and essential, is invaluable, and will hopefully help move humanity from fear to Love.
Robert O. Williams extraordinary talent playing the saxophone eventually landed him his dream job of touring and recording with The Beach Boys. His search for spirituality would lead him to Maharishi Mahesh Yogi and Maharishi International University in Iowa and TM. And his near-death experiences would reveal how to bring humanity the gift he discovered to help move all of us from fear to Love.
Robert's an expert in the study of subtle energy engineering. His research has provided scientific breakthroughs in field-based technologies, consciousness, and human potential. In addition, Robert has also enjoyed success as a musician and educator. He's taught music at the University level and has recorded and performed with such artists as The Beach Boys, Paul Horn, and Charles Lloyd.
With his book, Love is the Power, Williams spreads his message; and with his Heart+ App he ensures that we can move forward on a better path to be heart-driven humans (www.one08.net).
For more information, visit http://loveisthepower.com.
Share this post...