Show Archives/Pod Cast                   Hour 1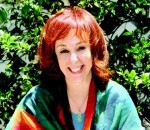 Joining Amerika Now during the first hour is Judith Orloff, M.D., a board-certified psychiatrist, an assistant clinical professor of psychiatry at UCLA, and a national bestselling author, whose newest title is Emotional Freedom:  Liberate Yourself from Negative Emotions and Transform Your Life.
Known internationally for her pioneering work in emotional freedom, Dr. Orloff lectures and presents seminars throughout the world on the inter-relationship between intuition, energy awareness, and medicine–a practical marriage that has enormous applications for a wide range of health conditions.  Like a growing number of medical researchers, she is proving that links between physical, emotional, and spiritual health cannot be ignored.
Dr. Orloff has an international reputation as an inspirational speaker and has a gift for making psychology lively, relevant, and useful to lay people, making her a very popular media guest.  Dr. Orloff's work has been profiled on NPR, CNN, NBC News, A&E, Lifetime, the CBS Early Show, and in USA Today and "O" Magazine.  As well, her work was featured in a recent Public Television pledge drive special.
Dr. Orloff offers a four-pronged approach for transforming each of the seven most difficult emotions–fear, frustration, loneliness, anxiety, depression, jealousy, and anger–to create a positive life-affirming outlook.
Her website is http://www.DrJudithOrloff.com.
PLEASE CALL 800-259-5791 TO SPEAK WITH DR. ORLOFF.
Show Archives/Pod Cats (Casts):     Hour 2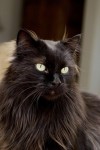 Joining Amerika Now during the 9-9:30 PM Mountain Time spot will be Sammy the Cat being interviewed by Animal Planet for the show, Cats 101.  Sammy has been Amerika Now's "silent" co-host since its inception and the production crew from Animal Planet will be on location here in the studio with Sammy and me to film Sammy "hard at work."
If you'd like to call in and talk with Sammy between 9-9:30MST (11-11:30PM Eastern):
PLEASE CALL 800-259-5791 TO SPEAK WITH SAMMY!
Show Archives/Pod Casts    Hour 2 –  Hour 3 –  Hour 4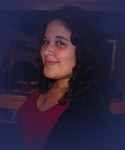 Joining Barb and Sammy for the remainder of the show will be Emily Carlin discussing her new book, Defense Against the Dark, which includes common lore and mythology of predatory entities, such as goblins, vampires, imps, and ghosts; how to identify malevolent spirits; how to understand the way curses work; and how to master different protection methods for everyday situations.  Emily's book is a guide to provide a magickal defense against all the things that go "bump in the night."
Emily has been a magickal practitioner for more than a decade, and is the Grey School of Wizardry's Dean of Dark Arts, specializing in defensive magick and creatures of the night.  Emily teaches people of all ages and skill levels magickal protection.
The world of the unseen is full of wondrous "things."  Unfortunately, not all metaphysical creatures are good.  Just as there are good and not-so-good people, so too are there good and "bad" denizens of the unseen.
Emily will be discussing basic information about the less-pleasant denizens of the unseen world, and how to deal with any negative magickal encounters likely to occur.
Emily holds a B.A. in Philosophy from Wellesley College and a JD from Seattle University School of Law, and is a member of the Washington State Bar, being a life-long resident of Seattle, Washington.
Her website is http://www.e-carlin.com/.
PLEASE CALL 800-259-5791 TO SPEAK WITH EMILY.
Share this post...