Hour 1 – John J. Higgins and Barb Adams, The Impeachment Trial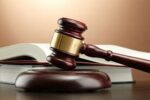 JOIN Barb and John as John discusses the evolution of trials in human societies and how they progressed to what we basically have today. John will also talk about American jury trials and how the U.S. Constitution and the Bill of Rights set up the umbrella for our criminal justice system. Then Barb and John will discuss the current impeachment trial of Trump.
Hour 2 – Sharron Rose, Quantum Qi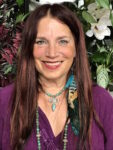 Joining the show during the second hour is Sharron Rose. Sharron is the director/producer of the forthcoming documentary series, Quantum Qi: The Taoist Art of Nurturing Life, an expansive and groundbreaking series now in production featuring numerous well known Qigong and Tai Chi masters, TCM practitioners, teachers, and scholars.
With increasing stress, anxiety, and dis-ease so prevalent in our society, many people are feeling the need to discover a path to healing, wellness, and a way to nurture life to rediscover the joy that is our birthright. As the cost of medical care skyrockets, many health professionals are looking towards the world of preventative medicine.
Increasingly, a number of scientific studies reveal that the healing and self-empowerment techniques to be presented in Quantum Qi, used in conjunction with modern medicine, help to aid in the treatment of cancer, immune system disorders, and other chronic and life-threatening conditions.

Qi is the life force that animates or brings something to life. The more qi something has, the more powerful its life force and presence. Unfortunately, stress and dis-ease can lead to weak qi, which can manifest as apathy, fatigue, depression, and susceptibility to illnesses, including cancer and heart disease. In life, weak qi can manifest as a lack of opportunities, narrow or limited thinking, the inability to make decisions, or constant setbacks. To improve your life situation and health, it is important to gather and strengthen your Qi.
Sharron will discuss how Qigong and Tai Chi can help you strengthen your life force and how they can be effective complements with allopathic medicine. She'll talk about the relevance of Quantum Qi to our contemporary lifestyle as well as how sharing these healing energies with others can create a positive shift in the world.
Sharron Rose is a filmmaker, choreographer, composer, author, teacher, and healer. She has spent the past 40 years working in the fields of education, the performing arts, the healing arts, and filmmaking to investigate, integrate, and impart the knowledge and wisdom of ancient and traditional cultures throughout the world. Twenty years ago Sharron co-founded Sacred Mysteries Productions, for which she has produced numerous documentary films and received grants and awards honoring her work in the arts. Sacred Mysteries catalogue of films can be seen on Gaia.com.
Trained from childhood in the classical western arts of ballet, opera and theatre, she was the recipient of a Fulbright Senior Research Fellowship to conduct extensive research into the art, culture and spiritual traditions of North India, where she became the first American disciple of renowned classical Indian dancer and early Bollywood star, Sitara Devi and was initiated into a sacred tradition of the ancient feminine yogic arts.
Since that time, she has consistently sought out the rich symbolic teachings, which lie at the heart of the ancient traditions of Egypt, Tibet, Kabbalah, Shamanism, Gnosticism and Taoism. She has also trained in the healing arts of Cranio-sacral Therapy and the Psychophysical Method of Neuro-sensory Re-education.
Sharron has lectured, performed and presented her films in numerous universities, spiritual centers, cultural organizations and museums throughout the world. In addition, she has served as a consultant to the National Endowment for the Arts. She is the author of the award-winning book, The Path of the Priestess: A Guidebook for Awakening the Divine Feminine. Underlying all her endeavors is the vision of an awakened global community focused upon individual, familial, and planetary healing.
For more information, visit www.quantumqimovie.com and www.sacredmysteries.com.
KEN GOLDSTEIN comments each hour on Building Global Community.
Share this post...