Hour 1 – Barb Adams and John J. Higgins, America's New Normal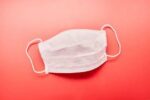 As Trump and many GOP senators and Republican governors are pushing to reopen the country by May 1, health experts, economists and even corporate business leaders are warning that a possible resurgence of COVID-19 could do permanent damage to this country and the economy. Even those most affected by the economic downturn have expressed fear about returning to work prematurely.
Most Americans agree that health experts should be the ones determining when and how to reopen the country, but Trump is focused on his own ratings and how all of this reflects on him personally.
The White House cannot unilaterally reopen the country, in spite of Trump's declaration that he has "total authority." It has been state officials who have been the decision-makers in enforcing the CDC's federal guidelines, and the states will continue to choose their own paths and timing.
Debates continue, with public-health experts warning against reopening too soon while top members of Trump's economic team and those in his inner circle pushing for a quick return to "normal," stating there will be fewer deaths than the models show and that the country has already overreacted.
Health experts warn, however, that ending the shutdown too early would be devastating because the restrictions put in place have not had enough time to work and the U.S. has not built up the capacity for alternatives such as mass testing, contact tracing, and targeted quarantines. Past pandemics offer clear evidence of what happens if restrictions are removed too soon.
Regardless of the timing, though, Americans need to prepare themselves for the drastic changes we'll all face on a daily basis in our "new normal."  There will be mass temperature checks; mandatory face masks in public; continued physical distancing; empty sports and entertainment venues; government monitoring of cellphone location and personal information; disposable menus, masked servers, and reduced numbers of seats at restaurants; limited travel; staggered school days with smaller class sizes; and a majority of universities offering only online classes until at least 2021 or longer, just to name a few.
Our American way of life has been altered radically for the foreseeable future and we will all need to learn to work together to create a better future.
JOIN Barb and John as they discuss America's New Normal.
Hour 2 – Barb Adams and John Higgins, Republican Hypocrisy and Trump's Grab for Power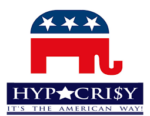 Last week, Trump declared that his political opponents should "not be allowed" to win the 2020 presidential election because they "want to make Trump look as bad as they can, because they want to try and win an election and that they shouldn't be allowed to win based on the fact that we have done a great job."
This past week, Trump stated he had "total authority" as president and then also threatened to adjourn both houses of Congress if they don't bow down to him.
For those who have actually listened to what Trump's been saying all along, like when he stated he likes the idea of being president-for-life, these recent examples validate his continued grab for power.
While the coronavirus has dominated headlines recently, Trump and his administration are continuing their efforts to erode democracy and the rule of law of this land.  As Adam Serwer of The Atlantic so aptly states, "The authoritarianization of the federal government has hampered its response to the pandemic, squandering scarce resources on shoring up the president's lies and pursuing his political interests at the public's expense. This is the predictable result of an authoritarian logic in which the preservation of the regime takes precedence over the safety of its own citizens, because the leader is the incontestable expression of popular will."
The Republican Party (aka, Trump's Party) has become an extreme right-wing ideology that is as self-serving as Trump himself. While Trump is eroding the rule of law for personal and political gain, the GOP's goal is to lock "…its opponents out of power by narrowing, restricting, or altering the franchise to insulate the party from a changing electorate." (Adam Serwer, The Atlantic).
As a recent example, why were Wisconsin Republicans so eager about holding an in-person election in the middle of the worst pandemic in over 100 years? Sadly, suppressing the vote has become SOP of Republican politics. The Republican Party fears the electorate, and it is willing to destroy democracy itself rather than alternate power with Democrats. In the case of Wisconsin, preserving their hold on the state Supreme Court was important to their being able to purge hundreds of thousands of voters before the upcoming 2020 elections as well as get around Democratic Governor Tony Evers in the post-2020 redistricting process. It was a brutally clear example of the GOP's lurch toward unapologetic authoritarianism. And even though their candidate lost the race to Democrat Jill Karofsky, they still hold onto the court by 4-3, and their tactics are a terrifying harbinger of things to come for the rest of America.
Just as terrifying is how many Republican voters are willing to sacrifice America and democracy to hold onto their "win." Their hypocrisy and moral corrosion is astounding! While Republican governance means the party's elected use their power to stuff their pockets and erode the law of this land, Republican voters are just fine with it all, including Trump having his hands in their pockets! They're willing to put up with all of it because he's saving them from all the liberals! Like sheep to the slaughter…
JOIN Barb and John as they discuss Republican Hypocrisy and Trump's Grab for Power.
Share this post...