Aug 13, 2011  Show Archives/Pod Casts   Hour 1 – Hour 2 –  Hour 3 –  Hour 4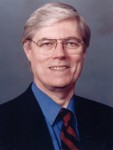 Thomas J. Carey joins Amerika Now during the first half of the show to discuss his contributing chapter to the new book, UFOs and Aliens:  Is Anybody Out There? Tom will discuss Killing the Roswell Story, detailing his own extensive research into this ongoing mystery involving the alleged crash of a UFO at Roswell, New Mexico, in July 1947.
Thomas J. Carey is a native Philadelphian, and holds degrees from Temple University and California State University-Sacramento and attended the University of Toronto's PhD program in Anthropology.  An Air Force veteran who held a Top Secret/Crypto clearance, Tom was also a Mutual UFO Network (MUFON) State Section Director for Southeastern Pennsylvania from 1986 to 2002, a Special Investigator for the J. Allen Hynek Center for UFO Studies from 1991 to 2001, and a member of the CUFOS board of directors from 1997 to 2001.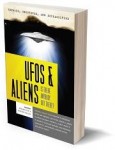 Tom began investigating aspects of the Roswell incident in 1991 for the Roswell investigative team of Kevin Randle and Don Schmitt, and since 1998, has teamed exclusively with Don Schmitt to continue  a proactive investigation of the case.
Tom has authored or coauthored more than 30 published articles about the incident, and has contributed to a number of other books on the subject as well.  He has appeared as a guest on numerous radio and TV shows throughout the country, including Coast to Coast AM, Jeff Rense, Mancow, Fox and Friends, CN8 Friends Saturday, and Larry King Live! He has also contributed to a number of Roswell-related documentaries, both on-screen and behind the scenes.  Tom was a consultant and interviewee (with Don Schmitt) on the highly acclaimed and rated SciFi Channel documentary, The Roswell Crash:  Startling New Evidence, the Learning Channel's Conspiracy Theory, the Travel Channel's Weird Travels, the SciFi Channel's SciFi Investigates, and the History Channel's The UFO Hunters. Tom was also featured in the Twentieth Century Fox Golden Anniversary re-release DVD of the 1951 sci-fi classic, The Day the Earth Stood Still.  His 2007 book (with Don Schmitt) Witness to Roswell:  Unmasking the 60-Year Cover-Up, was the number #1 bestselling UFO book in the world in both 2007 and 2008, and the revised, expanded, and updated sequel, published in 2009, continues to be a bestseller.  Both books are considered to be the best books ever written about the Roswell incident.  A motion picture, based on these books, is in the works.  Tom is also currently writing another book about Wright Patterson AFB and its secrets, which is scheduled for publication in 2012.
Tom and his wife, Doreen, have two grown children and reside in Huntingdon Valley, Pennsylvania.
For more information about Tom Carey and his research, please visit his website at www.roswellinvestigator.com.
PLEASE CALL  800-259-5791  TO SPEAK WITH THOMAS CAREY.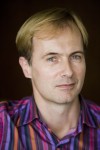 Dr Christophor "Bob" Coppes joins Amerika Now during the second half of the show to discuss his book, Messages From the Light:  True Stories of Near-Death Experiences and Communication From the Other Side. 

Messages from the Light makes clear that humanity, for the larger part, has grossly neglected the spiritual by focusing too much on individual short-term self interests.  According to Dr. Coppes, we have created a materialistic "I don't care about you" society.  This can be seen in how societies and governments, including economies, are undergoing great changes.
When our physical body dies, our spirit will discover that it does not only belong to our material four-dimensional world, but also to something that is so much greater, more wonderful and more amazing–a "unity universe," in which there are no lesser souls, for we are all connected to the Light, the ultimate unconditional Love.  Each of us is indispensible.
Christophor "Bob" Coppes holds a PhD in Economics and worked for many years at the University of Groningen and in the banking industry.  He was both in a commercial position with a French bank as well as in a supervisory role at the Dutch Central Bank.  He is currently working for this institution, monitoring the developments in the international financial markets.
Bob's interests in near-death experiences began back in 1979, when he read Raymond Moody's bestseller, Life After Life.  Several years ago, Bob wrote another book in which he compared the essence of NDEs with those of five major religions.  In 2008, he became president of the International Association for Near-Death Studies (IANDS) in the Netherlands.  He is also a board member of the Society for Worldwide Dentistry and has participated in dental projects for underprivileged school children in Kenya and Cambodia.
Dr. Coppes lives in Amsterdam, the Netherlands.
For more information about Bob Coppes, please visit his website at www.christophor.nl.   And for information about NDEs and IANDS, go to www.iands.org.
PLEASE CALL  800-259-5791  TO SPEAK WITH BOB COPPES.
Share this post...