November 3, 2012  Archives/Pod casts           Hour 1 –   Hour 2 –   Hour 3
Hour 1:  William Von Holst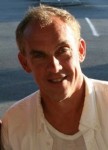 Joining Amerika Now during the first hour to discuss Imre Vallyon's newest book, The New Planetary Reality, is his official representative and editor of the book, William Von Holst.
Christ, Buddha, Krishna, Lao Tzu, Quan Yin, Isis, Mohammed and others—just a few of the many beings who came to help speed up the vibration of humanity.  Many of these masters were avataras who consciously incarnated from the higher realms to teach humanity and help stimulate our evolution.
But what about the Earth?  Our planet has reached a crisis point.  Is there an ongoing global phenomenon that is bringing an energy of love and power that will eventually encompass the visible and invisible dimensions of our planet, and how do we prepare for such a transformation?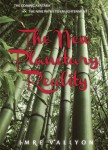 William will discuss the mystery of the coming avatara, which is the subject of Imre Vallyon's latest book, The New Planetary Reality.
A student of Imre's since 1986, William has been on more than 40 month-long retreats with Imre all over the world and teaches classes as well as conducts sessions on these retreats.  In addition, William also helps in the publication of Imre's books and materials.
If you would like more information about William and Imre, please visit www.soundinglight.com.
No phone calls please, as this interview was pre-recorded.
Hour 2:  Dr. Matt Mumber and Heather Reed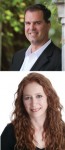 Dr. Matt Mumber and Heather Reed join Amerika Now during the second hour to discuss their new book, Sustainable Wellness: An Integrative Approach to Transform Your Mind, Body, and Spirit, with Foreward by Dr. Andrew Weil.  Their book presents a new path to a lifetime of physical and emotional wellness.
It's safe to say that most if not all of us seek improved physical health, better ways to manage stress, and a greater sense of inner peace and wellness.  My guests, Dr. Matt Mumber and Heather Reed, will guide you through the steps you need to take to achieve "sustained wellness."
Dr. Matthew Mumber is an award-winning, board-certified radiation oncologist and co-director of the MD Ambassador Program and Integrative Oncology Program at Harbin Clinic in Rome, Georgia. He gives talks, leads workshops nationally, and writes extensively on integrative approaches to oncology, health, and wellness. Dr. Mumber is the founder of the nonprofit organization, Cancer Navigators. He was named a Health Care Hero by Georgia Trend Magazine.
Heather Reed has been teaching yoga since 1996. She specializes in using yoga and meditation techniques for people living with cancer, post-polio syndrome, and other chronic illnesses. Heather currently facilitates Cancer Navigators residential retreats and support groups in person and online from Austin, Texas.
If you'd like more information about sustainable wellness and the authors, please visit their website at www.sustainablewellnessonline.com.
No phone calls please, as this interview was pre-recorded.
Hour 3:  Beverly Flaxington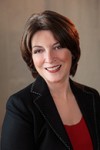 Joining the show during the final hour is behavioral expert, Beverly Flaxington, to discuss her book, Make Your SHIFT:  The Five Most Powerful Moves You Can Make to Get to Where YOU Want to Go, and how to recognize the signs of burnout and reverse it.
According to workplace behavioral expert Beverly Flaxington, most people don't realize that burnout happens when people lose self-confidence. By adopting some simple strategies to rebuild self-confidence, they can once again feel energized, resourceful, and inspired in their jobs.
Bev will share seven surprising ways to prevent and reverse workplace burnout, including how to address some underlying causes of burnout while you sleep; how risk taking, rather than risk avoidance, builds confidence; and simple strategies to fight burnout.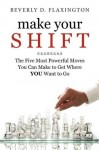 Beverly Flaxington is a Certified Professional Behavioral Analyst (CPBA), hypnotherapist, award-winning author of five books, including her latest Make Your SHIFT, and business advisor who specializes in helping individuals deal with workplace behavioral issues, performance, and goal achievement.
Beverly co-founded The Collaborative in 1995.  In 2008, the firm launched a new venture, Advisors Trusted Advisor, to meet the specific needs of independent investment advisors and wealth managers. Prior to co-founding The Collaborative, Beverly held several senior level sales, business development and business operations positions within John Hancock Financial Services' Investment Sector. Beverly's corporate background also includes executive search and retail banking.
Beverly holds both a BSBA and an MBA from Suffolk University.  She is a frequent speaker at investment industry events. Beverly and her partner, Mike Slemmer, CFA, have written a regular column for Family Wealth Report and have been featured in articles in Fundfire, Advisors' Perspective, Investment News, Investment Advisor and the Financial Planning Association's Solutions Magazine. Beverly is also a member of the Mental Health Counselors Association of America.
Beverly is an adjunct professor at Suffolk University teaching undergraduate and graduate students.   Since 1991 Beverly has offered training and one-on-one consultation for individuals to accomplish behavior modification in a variety of arenas.  Beverly is a Certified Professional Behavioral Analyst (CPBA) and Certified Professional Values Analyst (CPVA) and uses the tools frequently in her work with clients. She is an accomplished facilitator, trainer, and public speaker.
For more information about Beverly Flaxington, please visit her website at http://www.the-collaborative.com/.
No phone calls please, as this hour is a rebroadcast which aired in August, 2012.
Share this post...