Hour 1 – John J. Higgins and Barb Adams, Be Prepared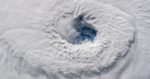 September is National Preparedness Month, a reminder that we all must prepare ourselves and our families now and throughout the year for all types of emergencies, including natural disasters such as Hurricane Florence and potential man-made terrorist attacks like 9/11.
JOIN Barb and John as they discuss what can and should be done in preparation for a disaster as well as what the role of government is in a disaster (before, during, and after).
Hour 2 – Leo Bottary – What Anyone Can Do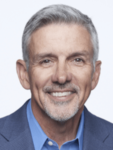 Joining the show during the second hour is popular author, educator, keynote speaker, workshop facilitator, and seminal thought leader, Leo Bottary.  Leo will be discussing What Anyone Can Do: How Surrounding Yourself with the Right People Will Drive Change, Opportunity, and Personal Growth.
A person's success isn't the result of superhuman feats. It's the outcome of doing the things anyone can do — though most of us just don't.
The most effective way to achieve what we set out to accomplish is to identify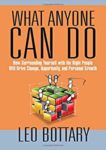 specific goals and find people who can support us along the way. Even the most disciplined among us can benefit from involving our friends, family members or colleagues in helping us get to the finish line.
Bottary makes the case that we learn better when we learn together. During the interview, Leo will discuss such topics as
Why our go-it-alone culture keeps us from seeking support.
Why surrounding ourselves with the right people helps us achieve our goals faster and more easily.
How enlisting support and staying accountable creates the environment for high performance.
Why it's important to engage diverse perspectives among your supporters.
How having a "people plan" can ensure individual and organization success.
Leo Bottary is a sought-after thought leader on peer advantage, an emerging discipline dedicated to strategically engaging peers to realize your business and life goals. A popular author, educator, keynote speaker, and workshop facilitator, Bottary advises individuals and organizations worldwide.
In addition to his work as a speaker and thought leader on the topic of peer advantage, Leo also serves as an instructor for Rutgers and Northeastern universities. Prior to that, he was an adjunct professor for two of Seton Hall University's graduate programs, where he led online learning teams and on campus residencies. In April 2015, he was named adjunct teacher of the year for its College of Communication and the Arts.
For more information, visit leobottary.com.
Hour 3 (Rebroadcast) – Robin Behrstock, Adventures of Women Entrepreneurs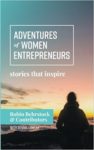 Share this post...