Hour 1 – John J. Higgins and Barb Adams, Facts Matter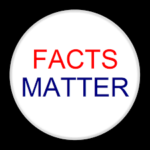 As the impeachment inquiry quickens its pace and moves forward, Trump continues to bombard us with his denial rhetoric that what we're seeing and hearing isn't really what we're seeing and hearing, because, after all, "It was a perfect call, a perfect call." Repeat after me.
In spite of all the expert testimony and evidence thus far, Trump's supporters tow the line, believing in one man, Trump, over many others, including Lt. Col. Alexander Vindman, a decorated war veteran and patriot, who actually put America First unlike Trump, who uses the words to mesmerize his followers. And mesmerized they are, including becoming human props at his rallies now, wearing "Read the Transcript" tee shirts. Obviously, they never actually read the transcript or listened to the expert testimony from multiple people within the Trump administration itself who flagged the call as being counter to America's interests, because then they'd have to wake up and realize the emperor truly has no clothes (or the ability to tell the truth). For them, only Trump is to be trusted and his denials and deflections are the only "real truth." "It was a perfect call!"
This administration and White House are all about deny and deflect–from from the Press Secretary to Kellyanne Conway to Jared Kushner–pushing their own version of the "facts," including Congress doesn't have the right to subpoena them and other staff members and they don't have to testify! Where's contempt of Congress when you need it?
Trump and his followers are living in a self-serving alt-reality where quid pro quo is not only not impeachable, it's definitely not a "high crime or misdemeanor" like having a president lying about having an affair in the White House and staining a dress.
This is why facts matter! We must not allow this alt-reality absurdity to become our normal, to replace facts with alt-facts, no matter how many times Trump says something.
Our Republic and this democracy depend on facts. The big question now, though, is whether the Republicans will allow this impeachment to be fact-based or if they'll continue to follow the fantasies of Trump, who believes that Article II of the Constitution allows him to do whatever he wants.
JOIN Barb and John as they discuss Facts Matter.
Hour 2 – Kiel Barnekov, Shepherds of Destiny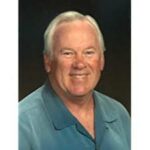 Joining the show during the second hour is professional storyteller, Kiel Barnekov. Kiel will be discussing his novel, Shepherds of Destiny.
There are many who believe that there is no such thing as coincidence, that events are guided by Providence to a predestined outcome.  In Kiel Barnekov's book, Shepherds of Destiny, Providence incorporates the supernatural and futuristic medical technology to oversee and guide critical events, both past and future, to defeat attempts by evil forces to enslave humankind.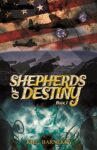 The Force of Evil has continuously attempted to complete the destruction of humankind since the dawn of time. Certain events throughout history that could have gone very wrong have been shepherded to good outcomes. Kiel Barnekov's Shepherds of Destiny is a story of how Good overcomes Evil, one event at a time, and how our decisions factor into the future of everyone.

Set in the years beginning in 2028, Shepherds of Destiny moves between different timelines, creating a fascinating
string of events from the American Civil War to World War II and
then back to 2052, where Evil once again is at war with Good.
The possibility of a Nazi win in WWII or a Confederate victory against Union forces heightens the suspense in the plot in which the protagonists, respectively, are tasked with the responsibility of correcting what could turn out to be horrific disasters.
A combination of genres, from supernatural and science fiction to medical thriller, combined with the plot's fast pace, makes Barnekov's Shepherds of Destiny a fascinating, gripping read!

During the interview, Kiel will discuss such topics as the possibility of placing human consciousness into an artificial body, how social media affects opinion, and the role of AI in medicine.
Kiel Barnekov was born in 1951 in Washington, D.C. His father was a federal government intelligence executive and captain in the U.S. Naval Reserve. His mother was a federal government employee at several agencies. His paternal ancestors were Swedish nobility who immigrated to the United States in 1840. His maternal ancestors immigrated from Ireland. Mr. Barnekov grew up in Northern Virginia and graduated from George Mason University. He is now living in Ormond Beach, Florida, having realized his long-time dream of living near the ocean.

For more information, visit KielBarnekov.com.
KEN GOLDSTEIN comments each hour – For the Love of Books.
Share this post...