(1) John J. Higgins & Barb Adams, Week in Review
Join Barb and John as they discuss some of the top stories from the week.
(2) Alex Salkever


Joining the show during the second hour is Vice President of Marketing Communications at Mozilla, Alex Salkever. Alex will be discussing his and co-author Vivek Wadhwa's book, The Driver in the Driverless Car: How Our Technology Choices Will Create the Future.
Change has always been the one constant, but we've never experienced exponential change like we're now experiencing, at such a pace, and on so many fronts.
As consumers, we've been happily going along for the ride with new technologies that come on the market, but as a society, we need to pay much more attention to where this road is leading.
So how can we navigate technological change at lightspeed, and what will happen if the accelerated pace of technology outruns our ability to gauge its potential hazards?
Salkever will discuss his and Wadhwa's balanced evaluation of the impacts of technology in the fields of healthcare, education,

transportation, energy development and more. In addition, he'll address which industries stand to benefit most; what can be done to ensure the benefits of technology are shared broadly beyond the top one percent; whether cyber security can begin to keep up with our ubiquitous connectivity; and how driverless cars are a perfect metaphor for our anxiety over where technology is headed.
Alex Salkever is Vice President of Marketing Communications at Mozilla. He was a technology editor of Businessweek, a regular contributor to the Christian Science Monitor, and a writer on The Immigrant Exodus.
(3) Eileen Workman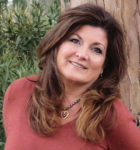 Author Eileen Workman joins the show during the third hour to discuss her newest book, Raindrops of Love for a Thirsty World, By LIFE*.
In our world filled with anxiety and fear come the raindrops of human transformation.
In her book, Raindrops of Love for a Thirsty World, Eileen Workman lays out a path to life-long self-actualization, and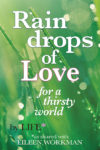 reconnection through a shared consciousness. Workman miraculously summoned the profound wisdom of The Life Force in a series of loving messages. These communications come at an opportune time, as we drift in a sea of anxiety and worry, deeply shaken by recent political, economic and social crises, and starved for connection due to divisiveness.
A decade ago Workman experienced a startling spiritual awakening. Abandoning her high-powered, highly-paid role in the financial world, she opened up to the profound eloquent, soul-stirring passages from what she calls LIFE –– "The Life Force" –– a field of energy and love that transformed her life and her relationship to humanity.
Workman's book is written in four parts, encouraging readers to undertake self-examination in a way that helps them to fall back in love with themselves and learn to practice healthy self-discipline, self-awareness and self-love.
During the interview, Eileen will discuss (1) Soft Love: The Wonder of Self-Realization; (2) Tough Love: The Challenge of Self-Discipline; (3) Self-Love: The Responsibility of Self-Actualization; and (4) Life Love: The Freedom of Self-Governance.
Eileen Workman spent 16 years in the financial industry as First Vice President of Investments at a major Wall Street firm. After a profound spiritual awakening, she departed the high-powered world of money and dedicated herself to writing. Her first book, Sacred Economics: The Currency of Life, questions assumptions about the nature of capitalism, directing attention toward the purposeful design of a more compassionate, cooperative, and abundantly flowing economic system from a spiritually-driven perspective.
For more information, visit http://eileenworkman.com
Share this post...