(1) OPEN DISCUSSION on Getting Focused in 2016
"The key to success is to focus our conscious mind on things we desire not things we fear." – Brian Tracy

With all the complexity in the world today and all the information, sounds bites, and misinformation/disinformation bombarding all of us, the need to focus has become more and more critical.
Being able to focus is key in achieving success, thus, we need to focus on cultivating our skills of attention. But because we live in an age of distraction, attention is under attack and being eroded.
So how can we stay focused and positive when dealing with life's challenges? And how do we deal with focusing on what's going on in our country and the world at large?
JOIN Barb and John as they discuss Getting Focused in 2016.
(2) Les Jensen

Joining Amerika Now during the second hour is author, radio host and visionary, Les Jensen. Les will be discussing his most recent book, Citizen King:  The New Age of Power (Balboa Press, July 2015).
The process of creation is occurring in every moment of every day.
Before you were born your soul had a vision of what your life could be. To honor that vision can bring a deep sense of satisfaction and fulfillment into your life, producing feelings of joy, happiness and gratitude.
To engage that vision of your life and trust yourself is to turn on the creative expression of your own potential. When you walk authentically as yourself, all possibilities come within your reach. The vision of your dreams comes into focus. You may not know every detail, though you trust in the story of your heart and soul, as they feed you a vision of what is possible. It is intentional creation itself.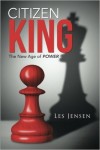 Les Jensen's book, Citizen King, talks about how you can show up in an authentic and powerful way, fulfilling the vision of your heart and soul. Empower yourself and your role here on Earth. Take the vision of your heart and fulfill it like a king. Honor your own authentic power and your purpose. Citizen King provides an in-depth look at what it would feel like to trust in your role and fulfill your soul's vision from the passion of your own heart.
Les Jensen has worked in the Denver, CO, broadcast television market as an engineer for more than 25 years. He received two Emmy nominations, and was a winner of the Herb Schubarth Award, Gannett's highest award for engineering achievement. Working in broadcast television with energy emitted from high-power transmitters, Les Jensen grasped the language he would use in his spiritual writings. His book, Citizen King: The New Age of Power, guides readers to live authentically and powerfully to fulfill the vision of their heart and soul.
In 2009, Les created New Human Living, a platform that promotes personal empowerment and Les' life purpose of being of service to others. Les Hosts New Human Living Radio, enjoying insightful conversations with guests who are shaping the future of human consciousness.
Les resides in Boulder, Colorado.
For more information, visit http://newhumanliving.com and http://LesJensen.com.
(3) Dr. Tracey Wilen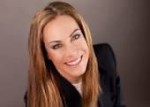 Joining the show during the final hour is prominent thought leader, author and global speaker, Dr. Tracey Wilen. Dr. Wilen will be discussing her latest book, Employed for Life:  21st Century Career Trends.  In addition, she'll offer hiring trends and predictions for 2016.
Here we are in January 2016, and with a new year come renewed hopes for new starts…for many, this may mean seeking a new career or job. So what are the employment trends that job seekers should be aware of in 2016 and in what areas will we see job growth?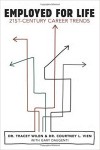 Dr. Wilen will talk about the ways social, cultural, and technological forces have changed careers and she'll offer advice on some of the best practices for job hunting and career planning.  In addition, Tracey will discuss a framework that readers can use to ensure lifelong employment.
Some of the questions Dr. Wilen will answer include How are the new demographics of the United States changing the way we work?
How will longevity impact career planning? Is technology creating more jobs than it destroys? What insights can recruiters provide to help employees navigate a dynamic marketplace? How are employees finding work in a difficult job market? and How can individuals plan for a career that could last 50 years or longer?
Dr. Tracey Wilen is a prominent thought leader on the impact of technology on society, work and careers. She's been a visiting scholar at Stanford University and has held leadership positions at Apple, HP and Cisco Systems. She's a frequent media guest and contributes to The Huffington Post, The Examiner, and LINKED IN. In addition, she's the author of 11 books and is a global speaker on the impact of technology on work, careers and women's leadership. Dr. Wilen was named San Francisco Woman of the Year and honored by the San Francisco Business Times as the Most Influential Woman in Bay Area Business.
For more information, visit http://traceywilen.com.
Share this post...