December 29, 2012 – Archives/Pod Casts        Hour 1 –   Hour 2 –   Hour 3
Hour 1:  Paul Kimball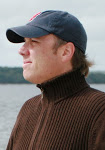 Joining Amerika Now during the first hour of the show is noted filmmaker Paul Kimball, who will be discussing his book, The Other Side of Truth:  The Paranormal, The Art of the Imagination, and The Human Condition.
In The Other Side of Truth, filmmaker Kimball crosses the Rubicon of the imagination to explore the idea that what we call the "paranormal" is actually a form of performance art created by an advanced non-human intelligence to make us think about who we are, where we have been, and where we are going.  Using his own journey of discovery as the backdrop, Kimball puts forward the "other side of truth" – the world not as we have been told it is, but as we are being encouraged to imagine it could become.
Paul will demonstrate that there is nothing simple about such matters as the "paranormal," UFOs, life after death, and synchronicity as he reveals, through his own fascinating experiences, that the journey in search of the answers can be a deeply satisfying one.  He will examine issues such as philosophy, consciousness, metaphysics and the nature of reality while fleshing out his insightful theories with details of some of his own bizarre experiences.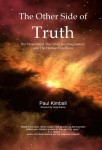 "In The Other Side of Truth, filmmaker Paul Kimball takes his questing intelligence on a trip with an intriguing destination: a better understanding of what constitutes the  'paranormal', and a broader discussion of what constitutes 'truth'. Armed with a skeptical outlook but a remarkably open mind, Kimball takes the reader on a unique and entertaining journey through low and high culture – I love how he sweeps past the difference between the two – facts and feelings, and many remembrances of strange incidents in his own life, and arrives at a place that allows the 'paranormal' to breathe fresh air for the first time in many years."
– Ron Foley MacDonald, theater / film critic and senior programmer of the Atlantic Film Festival.
Paul Kimball holds an honors degree in history from Acadia University and a law degree from Dalhousie University.  He founded Redstar Films in 1999, and has since created a wide range of film and television programming for distributors and networks around the world, including the documentaries Best Evidence:  Top 10 UFO Sightings and Stanton T. Friedman is Real as well as the television series Ghost Cases. In addition, Paul also wrote, produced and directed the feature film Eternal Kiss in 2008, the television series The Classical Now for two seasons on Bravo, and the acclaimed classical music documentary Denise Djokic: Seven Days Seven Nights, also for Bravo.  Paul is currently in pre-production on the supernatural thriller, Rubicon, starring Natalie Dormer, Luke Treadaway and Francesca Annis.  He lives in Halifax, Nova Scotia.
For more information, please visit redstarfilmtv.com/books.
PLEASE CALL  800-259-5791  TO SPEAK WITH PAUL KIMBALL.
Hour 2:  Kathleen Sharp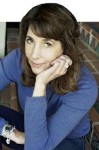 Acclaimed author and award-winning investigative journalist Kathleen Sharp joins Amerika Now during the second hour to discuss the true-life thriller, Blood Medicine, The Man Who Blew the Whistle On One of the Deadliest Prescription Drugs Ever.
Blood Medicine is the breathtakingly true story of Big Pharma's power, the terrifying vulnerability of innocent patients, and what it takes to stand up for what is right.
The story follows two high-flying drug reps who risk their careers — and even their lives– to stop a $30 billion health-care fraud. When drug rep salesman Mark Duxbury tries to alert his bosses at Johnson & Johnson, they punish him. But once he learns that the blockbuster drug he's selling is actually killing people, he and his friend blow the whistle on the scheme. Will they win their legal battle and retrieve billions of taxpayer dollars? The U.S. District Court case is still not over….But, the film project at New Regency is underway with Adam Cooper and Bill Collage (Tower Heist) as the screenwriters.
"A blockbuster of a story, especially today with Medicare potentially on the chopping block." – Kirkus Reviews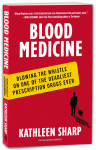 In addition to Blood Medicine, Kathleen has authored four acclaimed non-fiction books and has written for The New York Times Magazine, Parade, Elle, Playboy, and Fortune, among many others.  She's produced segments for National Public Radio's Morning Edition and appeared and consulted on film documentaries for Turner Classic Movies, the Biography Channel, and Bravo.  Sharp has also contributed to several anthologies, including one that was nominated for an Edgar Award.  Her many awards include a first place prize for investigative reporting from the Society of Professional Journalists; an economic fellowship to study at the Graduate School of Business at the University of Washington; and a health-care fellowship from the University of Southern California's Annenberg School for Communication.  An avid runner, Sharp lives in Santa Barbara with her family.
For more information, please visit http://www.bloodmedicine.info/.
No phone calls please, this segment was pre-recorded.
Hour 3:  Ronnie McMullen (rebroadcast from May 26, 2012)

Share this post...