Hour 1 – Barb Adams and John J. Higgins, Hope, Light and Love (Part 1)
Hour 2 – Barb Adams and John J. Higgins, Hope, Light and Love (Part 2)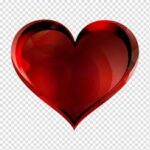 The Democratic National Convention wrapped up this week and there were some clear takeaways. The Democrats worked hard to take the high road and present a unified, upbeat theme, but underscoring the entire convention was the underlying urgent message that our democracy, our way of life, and the very heart and soul of America are not only on the ballot, but in immediate peril should Trump be re-elected.
There were many noteworthy, stirring speeches throughout the entire event, but all eyes and ears were on Joe Biden on the final night as he gave his acceptance speech, and Joe did not disappoint. In what can only be called the greatest speech of his life and career, Joe's speech was everything it needed to be and more—moving, optimistic, formidable, fiery, personal, and full of empathy. And just as importantly, he delivered it clearly, passionately, and lucidly from his heart. America saw and heard a plainspoken, patriotic man deliver a tribute to the country and the people he genuinely loves while offering a harsh rebuke of Trump, who has unleashed this country's darkest demons while failing to protect us time and again.
As the pandemic continues to race basically unchecked throughout this country, Biden brought up the coronavirus early on in his speech, contrasting his promise to defeat it to Trump's failures in fighting it, something pandemic-weary Americans needed to hear. And he took on other tough issues as well, referencing policies about wiping out the stain of racism, defending Social Security and Medicare, supporting a living wage, creating millions of new jobs for the 21st century that will deal with climate change, and working for a secure, peaceful, prosperous world. He offered a vision for Americans to focus on, one where we come together, united, where we rebuild our country as kinder, more compassionate, more harmonious and less dehumanizing – a country where everyone matters and is deserving of dignity and respect; a country where we reaffirm our love for one another. Biden's image is earnest and idealistic and is in sharp contrast to the image we've been living with since Trump activated the darkness in this country's soul.
Joe shined on that stage, offering Hope, Light and Love to all Americans, not just those who would vote for him.  His deep love for this country and all her people stood in sharp contrast to Trump's hatred, division, and selfishness towards this country and its people.
Urging Americans to unite and join the fight against the Dark, Joe Biden gave Americans renewed hope and a new vision to work towards, that of a New Way and a New Humanity.  As he so rightly stated, and I quote, "America's history tells us that it has been in our darkest moments that we've made our greatest progress. That we've found the Light. And in this dark moment, I believe we are poised to make great progress again. That we can find the Light once more…Give people Light and they will find a Way. Give people Light. Those are words for our time. The current president has cloaked America in darkness for much too long. Too much anger. Too much fear. Too much division. Here and now, I give you my word, if you entrust me with the presidency, I will draw on the best of us not the worst. I will be an ally of the Light, not of the darkness…For Love is more powerful than hate…Hope is more powerful than fear. Light is more powerful than dark. This is our moment. This is our mission. May history be able to say that the end of this chapter of American darkness began here tonight as Love and Hope and Light joined in the battle for the soul of the nation. And this is a battle that we, together, will win."
JOIN Barb and John as they discuss Hope, Light and Love.
Ken Goldstein (Rebroadcast) comments each hour on Proactive Means Now
Share this post...