(1) John J. Higgins & Barb Adams – The Dominoes are Beginning to Fall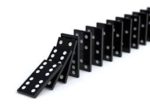 Paul Manafort, Rick Gates, George Papadopoulos – the dominoes are beginning to fall. In a powerful opening salvo, Mueller has made it clear that he will go wherever the investigation leads him, including financial crimes unrelated to the campaign. Manafort and Gates were charged in a 12-count indictment with conspiracy to launder money, making false statements, conspiracy against the United States, and various charges in relation to their work in the Ukraine on behalf of a Russia-friendly political party. Papadopoulos plead guilty to making a false statement to the FBI about his contacts with foreigners claiming to have high-level Russian connections.
Papadopoulos was arrested in July and has been cooperating with federal authorities. His case is of special interest, as he may provide greater evidence of "collusion" between the Russian government and the Trump campaign. So who might be next and what does this mean for Trump and his administration? Marcy Wheeler, who runs the website EmptyWheel.net and is an independent journalist who covers national security and civil liberties, sees Papadopoulos's indictment as "very, very bad news for Attorney Jeff Sessions."
And let us not forget about Mike Flynn, Wilbur Ross, Carter Page, Jared Kushner, Donald Trump, Jr., the President himself, and others who possibly could be implicated.
Who will fall and who will be left standing?
JOIN Barb and John as they discuss The Dominoes are Beginning to Fall
(2) Danny Gutknecht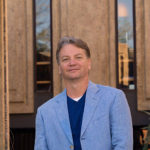 Joining the show during the second hour is the CEO and Co-founder of Pathways, an advisory firm that helps organizations tap their potential through its people strategies, Danny Gutknecht.
Danny will be discussing his new book, Meaning at Work – And Its Hidden Language.
A Gallup poll reveals that only about one-third of U.S. workers are actively engaged in their work, translating to an enormous waste of human — and organizational — potential.
Today's business environment calls upon workers to understand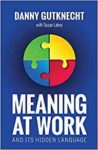 themselves, their work and the world around them at higher levels of complexity. To compete, organizations must inspire people to become invested in what they're doing. This notion of fulfilling individual potential as a way to achieve organizational potential has gone from "soft stuff" in an organization to "We need to figure this out."
In order for organizations to engage and motivate employees around a shared meaning, they must adopt new principles for empowerment.
Danny will discuss strategies that help organizations inspire employees to become invested in what they're doing, including
How organizations can tie the fulfillment of individual potential to the realization of organizational potential
What essential questions organizations need to pose to their employees
How organizations can move beyond authoritarian communication practices
How developing competencies around organizational meaning connects employers and employees to an underlying humanity
Why defining organizational meaning is a dynamic, not a static, process.
Danny Gutknecht is CEO and Co-founder of Pathways, an advisory firm that helps organizations tap their potential through its people strategies. He works with individuals and businesses all over the world.
For more information, visit essencemining.com.
(3) Robin Behrstock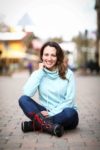 Author and entrepreneur Robin Behrstock joins the show during the third hour to discuss her book, Adventures of Women Entrepreneurs: Stories That Inspire.
We often read about famous and inspiring entrepreneurs like Oprah Winfrey and Steve Jobs, but we rarely hear about the thousands of successful business owners all around us. They're male, female, young, old, college educated, or lacking a degree. No matter the type, it's almost certain they started with the desire to live life on their own terms.
Reading inspirational stories is great, but you must see in them that the positive outcome is something you too can attain. The individuals in Robin's book are regular people who are easy to relate to, all from different backgrounds, and followed different paths to entrepreneurship. The hope is they inspire you to realize that you too can make your dreams a reality!
During the interview Robin will discuss her own path to entrepreneurship  as well as what it takes to be successful at what you love to do.
Robin Behrstock has been starting businesses since she was a kid. Most of them were failures that became learning experiences. At the age of 33, it all paid off when she started a copper mug business just as they became a popular trend.
In less than three years, Robin grew her business to annual sales of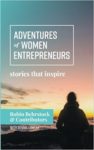 $3 million dollars. With that success came the realization it wasn't what she wanted to do with her life. The best part of being an entrepreneur—for her—wasn't making money or selling lots of copper mugs, it was inspiring people. And long-term, that's just what's she doing with her book, Adventures of Women Entrepreneurs.
For more information, visit http://www.awebook.com.
Share this post...